After three days of self-imposed confinement at blissful Entre Amigos hostel, I finally decided I needed to see the town of Urique. A ten minutes walk down a dusty road brought me to this tiny village of less than 1000 residents at the bottom of Urique Canyon, the deepest chasm within Mexico's Copper Canyon complex. The town's remoteness makes it unique in many ways. Just reaching it requires a three hour drive on a serpentine dirt road carved into sheer canyon walls that plummet thousands of feet to the bottom. The road is barely wide enough for two cars to pass, there are no guard rails, and the curves are so severe that it is impossible to know if traffic is approaching from the opposite direction.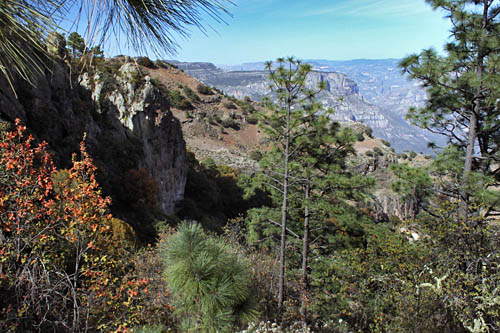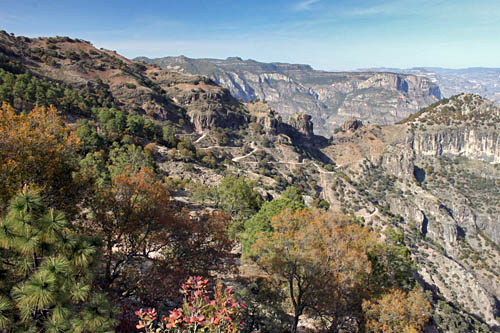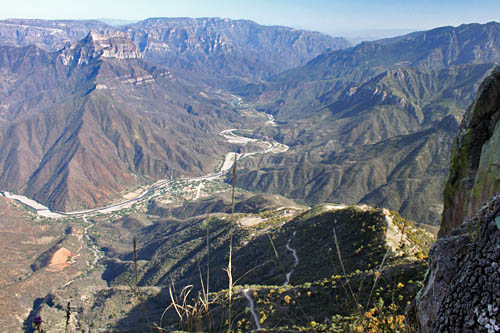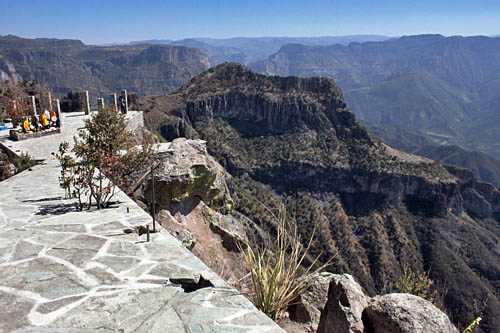 At the bottom, jagged mountains provide a stunning backdrop for brightly painted simple houses and businesses that line the cobblestone paved main street. There is no bank, no ATM, no movie theater, and the biggest supermarket is a corner store. Lodging options are slim, restaurants are few, and a hospital is a pipe dream. Strangely, one level higher in the terraced town a wide concrete landing strip is being constructed along a residential street where children play kickball when no planes are in sight.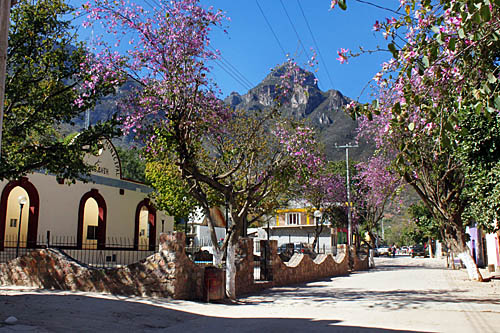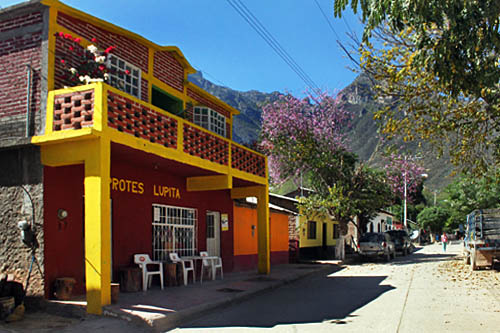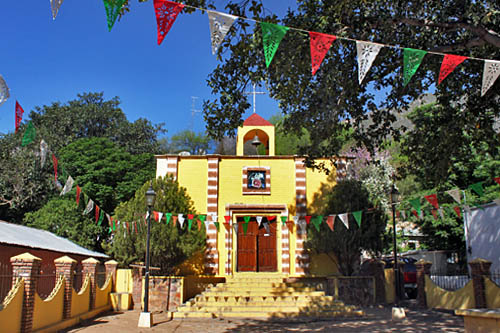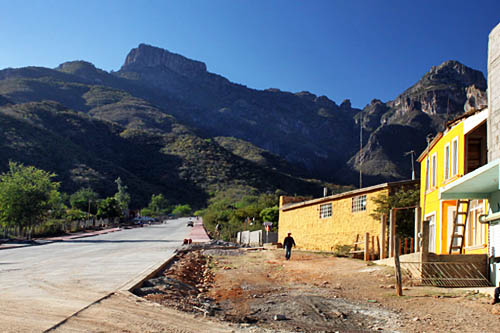 Yet with all this uniqueness, Urique is the same as any other small town with regard to gossip. There are no secrets in this village. If something happens at 1 p.m., everyone in town knows about it by 2 p.m., as I was soon to discover. Since arriving I had been eating meals prepared from the hostel's organic garden, but I needed a few staples. I bought corn tortillas at the tortilleria and butter at one of the small markets, but I was still lacking cheese. I finally found a small, dimly lit store where two large wheels of homemade cheese were displayed in a cooler behind the counter.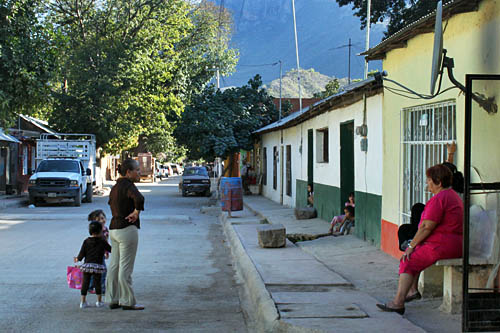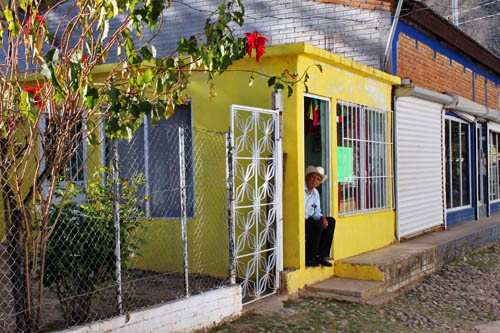 After a month in Mexico, my Spanish skills had improved tremendously and I no longer had to think about how to say things. The words came tripping out of my mouth: "Es queso de vaca or de cabron?" Is it cheese from the cow or goat cheese? Too late, I realized what I had really said. The word for goat is cabra or cabrita, in the case of a juvenile goat. The word cabron technically means a man whose wife is unfaithful, but it is also a slang word used to denote general disrespect. The man behind the counter fought back laughter as I stammered…."Oh, lo siento. Vivi in Puerto Rico y recuerdo que la palabra cabron significa un hombre quien……um, ah, um…." Oh, I'm sorry. I lived in Puerto Rico and I remember that the word cabron means a man who…." "Yes, it is the same here," he replied, rescuing me before I could make more of a fool out of myself.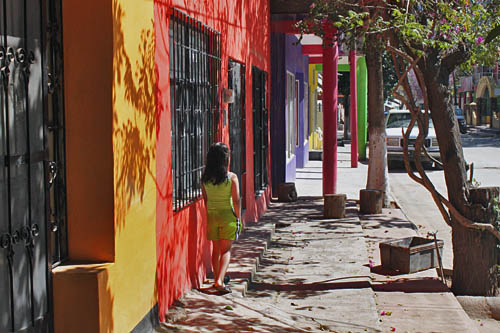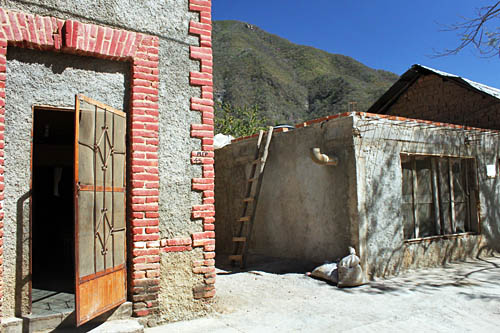 Later that evening I was munching contentedly on my delicious goat cheese when one of the locals walked into the common kitchen. "Are you enjoying your queso de cabron?" he asked politely.
To be continued…..