I've been anxiously awaiting the release of the new Apple iPad because I was absolutely convinced it would be a "must have" product for me. As I watched the Keynote event where Steve Jobs unveiled the iPad this past Wednesday, I was initially very impressed.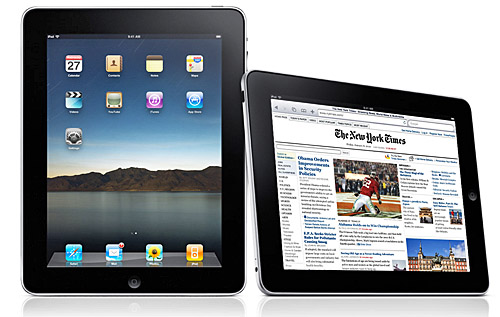 The sleek design and giant touchpad screen had me salivating. Since I'm an avid reader, I'd intended to buy a Kindle before leaving on my next extended trip, which would eliminate the need to carry heavy books. With the iPad's new iBook reader and built-in iBookshelf store I no longer need to buy a Kindle. I also appreciated the full size digital keyboard on the touchscreen, as well as the portable keyboard and docking station that makes data entry a breeze. As I would have expected of an Apple product, the iPad features total integration and syncing between iMail, iCalendar, iPhoto, Address Book, iTunes, and Notes, as well as supporting web browsing, video, YouTube, Google Maps, and Multimedia content such as full-length movies.
One of the most impressive features of the iPad is its 3G connectivity. Apple has partnered with AT&T to provide 250 Mb of data transfer for $19.99 per month, or unlimited data for $29.99 per month. Best of all, this will NOT require a contract and users can cancel the 3G service at any time. Since I currently pay $60 per month for an Air Card, the iPad would save me $30 per month. I could also turn off the 3G connectivity and rely on Wi-Fi alone, allowing me to stay connected while traveling internationally without breaking the bank, as I do on my iPhone. There is also a new battery, which provides up to 10 hours of surfing the web on Wi-Fi, watching video, or listening to music. Sweet!
On the other hand, some nagging questions remained after the unveiling. Naysayers have been questioning whether customers will buy an additional device that would be a bridge between cell phone and laptop. For me, this discussion misses the point. As a travel writer and photographer, I lug around a lot of heavy equipment: Macbook laptop, SLR camera and lenses, tripod, video camera, iPhone, external hard drive, Air Card, USB adapters, cords, etc. I am not interested in adding another device to the mix; I hoped to replace my laptop with the iPad in order to reduce the weight in my pack, but the device must also meet my functional needs.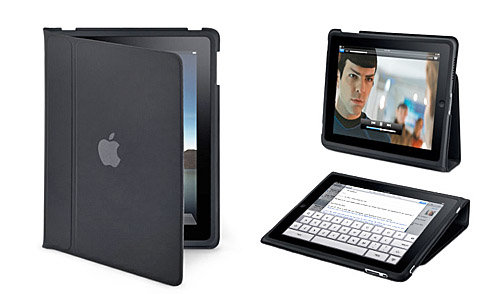 Because I often travel for months at a time and work from the road, certain features are absolutely essential. Currently, I use the Mac version of Microsoft Office for word processing, spreadsheets, and slide presentations, so I was pleased to see that Apple has completely redesigned iWorks for the iPad. Word documents, Excel spreadsheets, and Power Point presentations seamlessly cross-platform with iWorks Pages, Numbers, and Keynote applications. However I must have Photoshop available for post-processing of my photos and Dreamweaver for web design. From what I have read on the Apple site, it appears that it will not be possible to load any software on the iPad, other than apps from the Apple store. Strike one.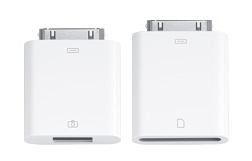 When traveling, I also shoot in excess of 300 photos per day in both jpg and raw format. I back up my photos each night to the laptop and delete them from the camera's flash card in order to make room for the next day's shoot. The iPad has no USB port (a serious flaw, in my opinion), however I could use the iPad's Camera Connection Kit adapters and convert the 30-pin connector to either a USB port or an SD Card Reader, either of which would allow me to import photos and videos from the camera. Unfortunately, with only 16, 32, or 64 Gb of flash storage, even the largest iPad storage would not be large enough to backup all my photos during an extended trip. I could back up to my USB external hard drive, however this would require me to import from the SD card to the iPad first, then download from the iPad to the external hard drive. It is unclear whether the iPad will support this function and even if it does, the process is cumbersome at best. Strike two.
Finally, I use a variety of software to produce podcasts and videos for my blog (iMovie, iSkySoft, Audacity) and there is no indication if these will be accessible on the iPad. Alas, strike three. Of course, there may be modifications to the product before it is released, and future versions may well incorporate some of my needs, but for the moment it looks like the iPad falls just short of my needs.