Don't look now but the open road is calling. Faced with onerous security regulations, endless add-on fees, and uncomfortable planes that squeeze customers in like sardines, more and more travelers are opting for the highways rather than the skyways. Americans are rediscovering the joy of driving cross-country with the wind in their hair, the music cranked, and the freedom to check out quirky attractions that would forever have been overlooked from 30,000 feet in the air.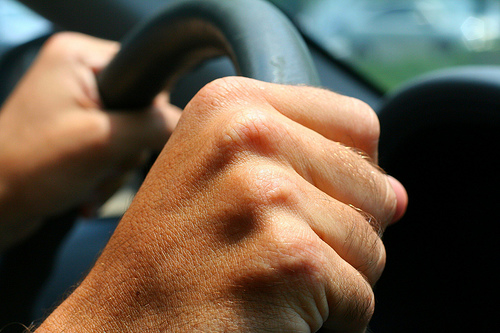 This resurgent love affair is also revitalizing driveaway companies, services that match drivers with customers who want their cars delivered to distant destinations. Vehicles need to be moved for a variety of reasons, including corporate relocations, military transfers, and quite often in the case of snowbirds who want to have use of their own car at their winter home but don't want to do the driving. Car owners pay driveaway companies to move their cars and the company contracts with drivers to make the one-way trips. Driver are responsible for all but the first tank of gas, meals and accommodations along the way, and must put down a deposit (generally $300-400), which is refundable upon delivery of the car to the owner.
There are some limitations to this type of travel. Your schedule must be flexible and you must be willing to drive between the destinations required by the customer. The route and schedule are agreed upon prior to departure and offer enough flexibility for drivers to do some sightseeing along the way, however customers will often load trunks and back seats with their personal belongings, so there is room for only one additional passenger and limited luggage. Drivers must also have a clean driving record, three forms of identification, and be willing to undergo a criminal background check. If none of this is problematic, driveaways are like getting a free rental car, especially for those who have no car or own a vehicle that is not dependable.
Although driveaway companies can be found all over the country, some locations need more drivers than others; routes between eastern Canadian cities and Florida or Arizona, for example, are in high demand due to annual snowbird migration in the spring and fall. For more information, contact one of the following driveaway firms, or check your local Yellow Pages under "Auto Transporters":
Auto Driveway (43 offices across the U.S. and Canada)
Toronto Driveaway (Toronto based)
Cars To Florida (Toronto based)
Photo Credit: Nate Steiner
Feel free to leave a comment below, however this site is solely a travel blog and as such is not in any way involved in the business of arranging for the transfer of vehicles. Use of this blog for such purposes hereby releases and forever discharges and holds harmless Hole in the Donut Cultural Travel, Barbara Weibel, and all successors and assigns from any and all liability, claims and demands of whatever kind or nature, either in law or in equity, which arise or may hereafter arise from such use.
Save