Tucked into the northwest corner of Great Smoky Mountain National Park, Cades Cove is one of very few places in the entire national park system where nature and human history mingle. Cherokees were the first to discover this relatively flat valley between mountains; they camped in the Cove for weeks or months at a time, hunting deer, elk, bison and bears. By 1821 white settlers had discovered the idyllic site. They cleared the land, building log homes, barns, corncribs, smokehouses, and grist mills. The bottom land was rich and fertile and produced abundant crops, while the surrounding forest provided plentiful game; life was hard but good. Although the occasional Cherokee was spotted, aside from one reported incident of a hunter being killed by an Indian, the settlers and Cherokees co-existed peacefully, perhaps because the Cherokee had never built permanent villages in Cades Cove.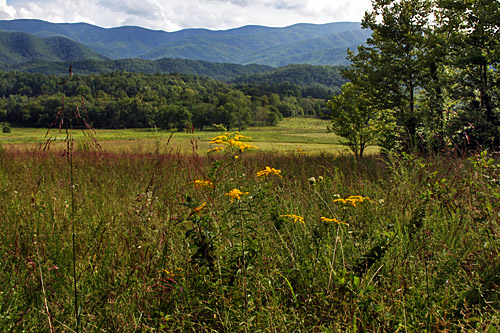 My intended route between Gatlinburg, Tennessee and Cherokee, North Carolina took me up and over the Smokies and past the road leading to Cades Cove. I was on no specific schedule and had never investigated the Tennessee side of the park, so I detoured twenty-some miles on a serpentine road, following a sparkling creek tripping its way over stone ledges and giant boulders as it rushed down the mountainside. At the end of the road, cars, hikers, and cyclists shared a narrow one-way eleven-mile road that loops around the valley. Although Cades Cove is no longer inhabited, the historic structures have all been restored and are open to the public without admission. Primitive cabins, clapboard churches, and a fully restored mill provide a fascinating glimpse into hardships endured by early residents.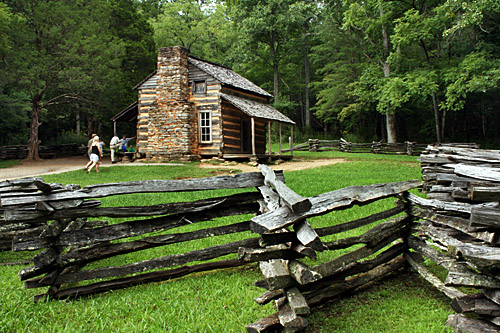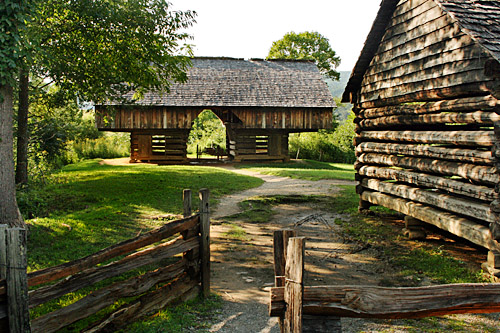 More fascinating was the abundant wildlife. Bears hung from tree limbs in the midday summer heat and shuffled across the road at will, ignoring drivers who stomped on brakes and created mini-traffic jams as they whipped out cameras, hoping to capture a good photo before the bear lumbered back into the forest. A giant Pileated Woodpecker worried an insect-ridden post for 15 minutes while I gradually crept closer to take photos. In one of the log cabins, baby swallows cheeped from a mud nest their mother had built on a low interior rafter. Bears, deer, bats, elk, wild hogs, rattlesnakes, raccoons, woodchucks, red fox…wildlife was everywhere, in plain sight, and seemingly indifferent to human visitors. Somehow, the animals in Cades Cove know that humans are no threat. But it hasn't always been so.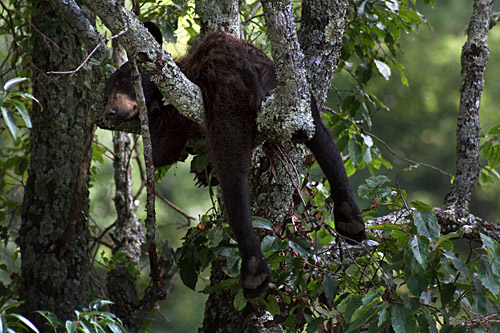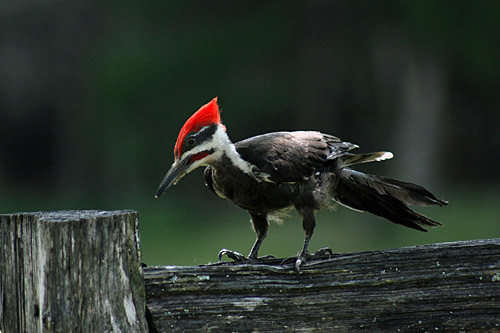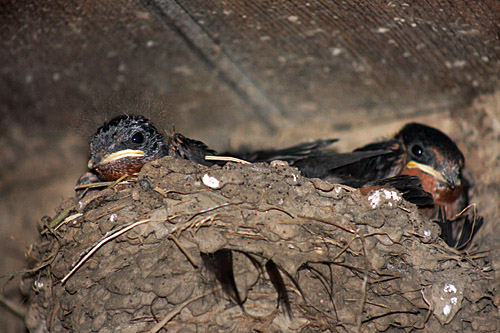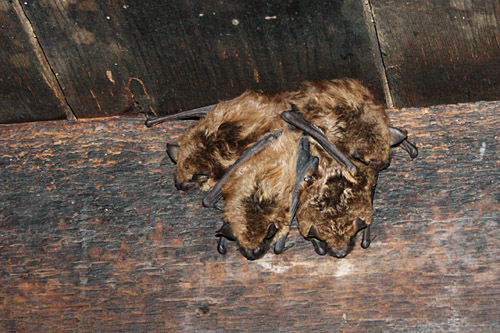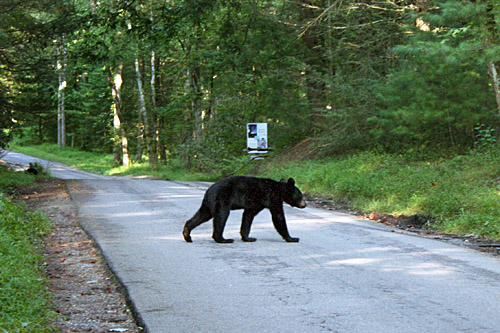 Unlike other national parks that were established on lands already owned by the Federal government, land in the Smokies was privately owned before it was purchased for the park. Lumber and pulpwood companies had owned more than 85% of what is now park land, and two-thirds to three-fourth of the old growth timber had been clear-cut. Only an estimated 30 deer remained in the Great Smoky Mountains the year the park was created – all 30 of them were in Cades Cove.
Under the protection of the park service, the wildlife once again proliferated and the forests recovered, although the behemoth trees that once dominated the landscape are forever gone. Visiting Cades Cove was a thrilling, near spiritual experience for me. And although I learned a great deal during my brief stay, I drove out of the valley at day's end, amidst a landscape painted golden-green by the lowering sun, thinking, "If these hills could talk, the stories they would tell!"
Author's note: I was delighted to learn from fellow travel blogger Cory Lee, who doesn't let his disability keep him from traveling extensively, that the Great Smoky Mountains are wheelchair accessible as well.