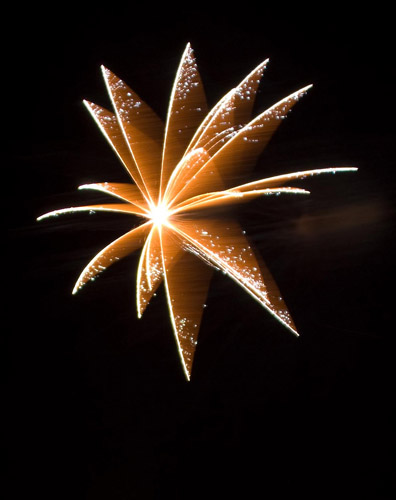 Oh yes, it's HOT in Florida right now. Most days you could probably fry that proverbial egg on our sun-baked sidewalks. But that's not the kind of sizzle I'm talking about. It's the smokin' hot lineup of events planned for Independence Day that I'm talkin' about!
A weekend of Fourth Of July festivities kicks off with "Powerboats By The Bay," a collection of souped-up racing boats on display at downtown's Centennial Park on July 3rd & 4th, followed by a spectacular fireworks show over Sarasota Bay at 9 p.m. on the 4th. Although the fireworks can be seen from almost anywhere in the downtown area, in-the-know Sarasotans head for the Bayfront near Island Park, where the the dazzling pyrotechnics create mirror images in the calm waters of the Bay.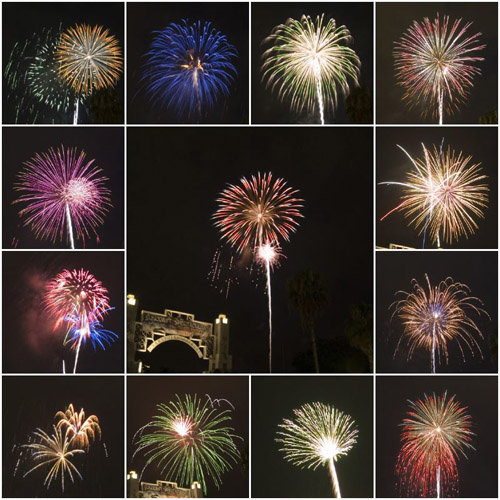 Sarasota's Independence Day celebration continues with the Suncoast Offshore Grand Prix Boat Race on Sunday, July 5th. Some of these offshore racing boats reach speeds of over 100 mph on the straight-aways of this six and a half mile long course off Lido Key Beach. During the two hour-long heats (11:00 a.m. and 1 p.m.) helicopters swoop overhead, spotting for marine life and keeping an eye on the boats and drivers, in case an emergency requires medical assistance. Many of the 50,000 spectators come dressed in swimsuits and simply wade into the water – by far the best way to both escape the heat and get a front row seat. But plan to come early, because many die-hard fans arrive as early as 5 a.m. to get good parking spots and stake out the prime viewing spots on the beach.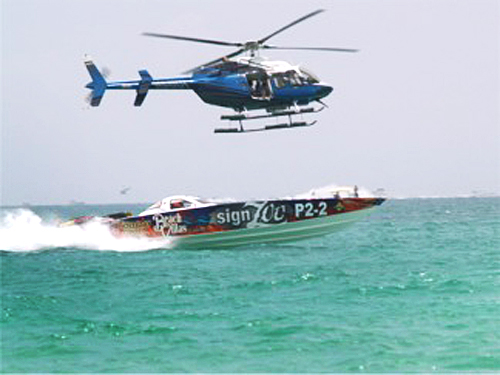 The weekend of events culminates with the Race Awards Ceremony at the Hyatt Sarasota Ballroom, from 5-6:30 p.m that same evening, where locals and visitors can hobnob with the winning race teams. Best part of this sizzling summer celebration? Everything is free!