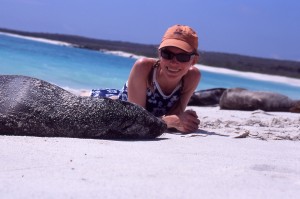 A while back I wrote that Hole In The Donut was featured on the Briefcase to Backpack website.  The founders of the site, Michaela Potter and Sherry Ott, both took a mid-career break to travel around-the-world and in so doing discovered an interesting fact: although Brits, Aussies and many other cultures accept the value of such a break, the concept is virtually unknown in the U.S. Having benefited in many ways from their travels, the duo wanted to inspire others to take a cultural career break and gain insightful lessons on life." Thus Briefcase To Backpack was born, and my around the world trip was one of the first to be featured on their site.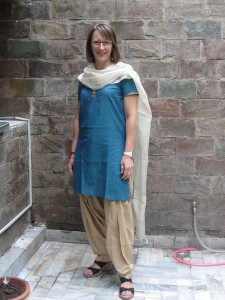 After my initial phone interview with Michaela, she asked if I would be willing to have a follow-up conversation where she would record my comments for a future podcast. Although I had no idea how they intended to use the audio, I was delighted when, just a few days ago, I discovered Michaela and Sherry had incorporated my comments into a podcast now appearing on the immensely popular Indie Travel Podcast. The site is run by Craig and Linda, full-time travelers who bring you tips and topics from the world of independent travel. They provide regular travel advice, review products and services they have found useful, or bring you an interview from someone they've met along the way.
I must admit to being somewhat surprised by the sound of my own voice – do I really sound like that???? But I was otherwise blown away when I listened to it. Perhaps half of the 21-minute podcast was devoted to my phone interview. I sounded articulate, humorous, engaged, energized…all I can say is, somebody must have some mighty fine editing skills! If I'm not careful, I'm going to be famous soon. Kidding, although I would like my blog to be famous. Maybe I should send the podcast to Oprah….hmmmm.

I hope you will check out Briefcase to Backpack and Indie Travel Podcast, both of which are excellent travel sites with volumes of helpful, informative content, especially for those contemplating long-term round-the-world travel. But whatever you do, please give a listen to my interview with Michaela and Sherry….let's face it, I'm just a shameless self-promoter, and this may be my one time to be in the spotlight.