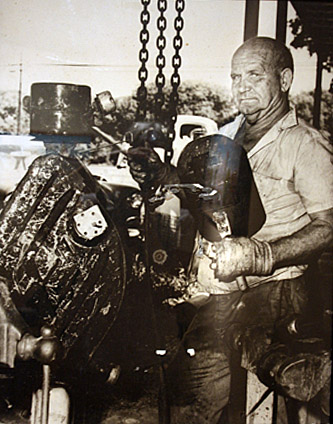 Like many artists, Stanley Papio was never fully appreciated until after his death. A former boxer, horse groom, and Army veteran, Papio made his way to Key Largo in the 1940's and settled on a cheap piece of land right next to the highway, where he built a salvage and welding business. In those early years no one cared that he filled his front yard with junk. The Keys had not yet been discovered and Papio's nearest neighbor lived 15 miles away. But when developers arrived the surrounding property sprouted with fancy homes and residents began to complain about the old washing machines, cars, toilet bowls, and scrap metal heaped in piles around his plot. All that "junk" at the entrance to Key Largo was an eyesore. No one cared that Papio had been there first.
The town hounded him to remove the junk and bring his property up to code. He refused to comply, instead creating sculptures welded together from his treasured junk and displaying them in his front yard. Papio considered his sculptures more political statement than art. His work, which often represented actual people, enraged members of the Garden Club and the Monroe County Commission and landed him in jail on six different occasions.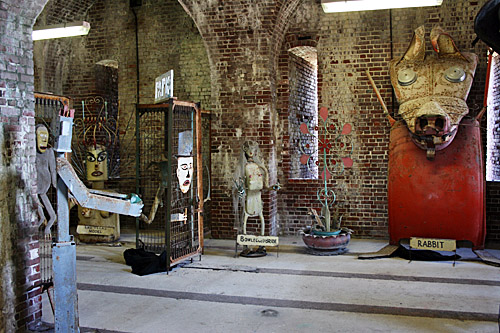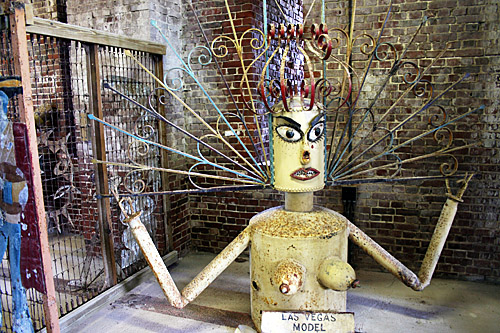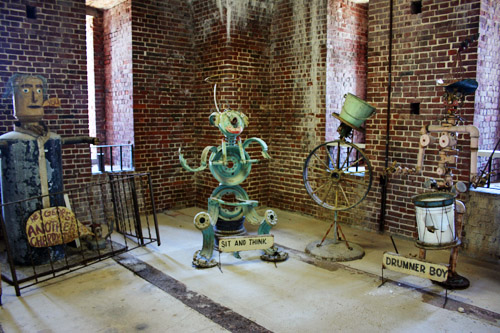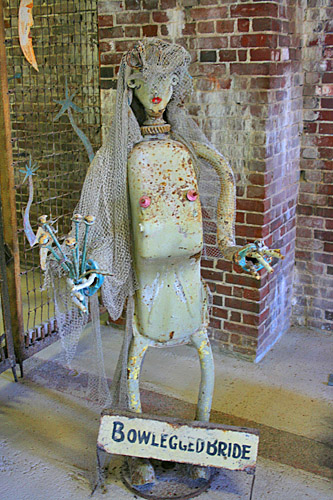 Papio's sculptures eventually were acclaimed; pieces were exhibited around the U.S., as well as in Canada and Europe. Art fans regularly arrived to browse his creations and tours began adding his "gallery" to their itinerary. Yet Papio refused to sell his art, at one point turning down an offer of $7,500 from a museum for one of his pieces. Instead, he hoped to donate everything to a museum that would be willing to display the entire collection. Papio got his wish posthumously; after his death in 1982, the East Martello Fort and Museum in Key West agreed to display his works in the central citadel at the fort.
The sculptor's works are scattered through three floors of the gloomy citadel. Like the fort, many of his sculptures are deteriorating in the damp salt air, but perhaps that is the way Papio would have preferred it. For whatever remaining time they are with us, his works provide a fascinating historical social commentary on the people and society of the Keys.