Not long after I crawled out of bed this morning there was a knock at the door. The mailman needed a signature on a certified, insured package. "I hope it's my camera charger and battery," I thought. Indeed it was. I had inadvertently left it plugged into the wall at a Clearwater Beach hotel when I was traveling through Florida last week and the owner had made good on his promise to send it to me.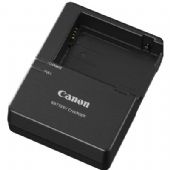 I immediately ripped open the butcher block paper that covered the box and, noting that the address was incorrect, silently thanked my Dad's mailman for delivering it to the right address. Beneath the paper was a cigar box filled with chunks of soft Styrofoam. Nestled in the center of the packing material was my battery charger and spare battery, along with a note directing me to send $20 the owner of the hotel.
"Twenty bucks!" I thought. "That's a little pricey." I smoothed out the butcher paper and discovered that the postage actually cost him $11.70. My immediate reaction was that I was being ripped off. My next thought was that this was the hotel room where the tub faucet spit dirt and gravel, the pipes clanked, the room was poorly cleaned, and on my final day I had no water at all, so I had to leave without even taking a shower. When I calmed down, I tried to look at the issue as fairly as possible. What was a reasonable charge for an old cigar box, a bit of brown wrapping paper, some Styrofoam packing material, and the time to wrap and deliver the package to the post office? Was the guy really trying to rip me off or is $8.30 a fair price?
I often criticize people who look for someone else to blame rather than taking responsibility for their own actions. When a person falls into a hole in the sidewalk, their first action is usually to sue the municipality and/or the property owner. What about their responsibility? Why weren't they watching where they were walking? The same may be true here. I left my charger and battery at this hotel. No one else is to blame. The fact that it was a marginal hotel really does not factor into the equation. The only real issue is what would be a fair price for the services provided.
Surely, I will send a check to reimburse him for the amount of the postage. As for the rest, I don't know. If the situation had been reversed, I would have asked to be repaid only for the postage. My inclination is to throw in a couple extra bucks for the packing and his time – perhaps $15 would be a reasonable amount. But I just don't know. I'd love to hear your opinions on the matter. I can wait a couple of days before I send the guy a check.