As I travel north to visit my family for the holidays, I decided to stop the Tampa Bay area. This is one of the few areas of Florida that I had not considered prior to moving from North Carolina to Florida and I thought a tour of this area was long overdue. Among the many criteria I have when searching for a place to live is the quality of the beaches, and so this is where I began my investigation.
St. Pete Beach has a lovely strip of sand and clear water, but the town itself is very touristy. The sand is nice but not the pure white, sugar-fine stuff that can be found at other locales around Florida's Gulfcoast.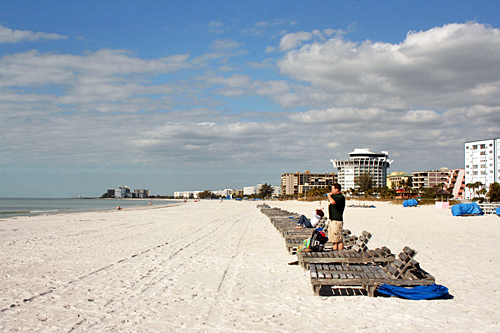 There are several beaches on Treasure Island, ranging from the fairly unpopulated beaches on the northern and southern tips, to the main public beach in the center of the island, which offers full facilities and beach gear rentals. The beach is wide and clean, with soft-enough sand.
Clearwater Beach had the softest, whitest sand of any of Florida's Gulfcoast beaches that I visited.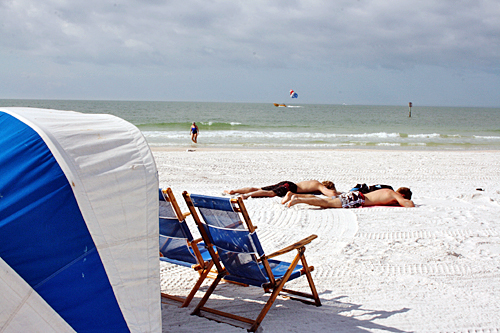 The beach on Caladesi Island has been voted the number one beach in the world by Dr. Beach, yet I was disappointed. Perhaps the buildup was too big and my expectations too high, but I found it very similar to the beaches that run for unspoiled miles along the Outer Banks of North Carolina. I will admit that I did not see the island at it's best; there was a major storm front rolling in, which turned the normally jade green waters muddy. However, the storm had an enchantment all its own, making for some stunning photography, and the island offered the most amazing shell collecting I have ever seen.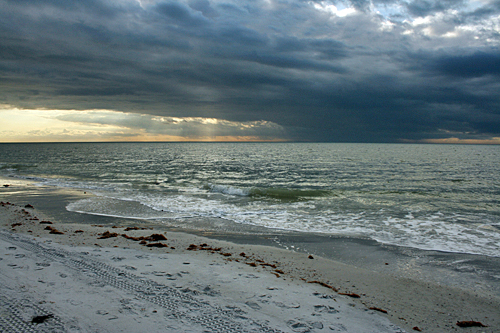 To me, Honeymoon Beach, which is the stepping off point for the ferry to Caladesi Island, was prettier than the much touted Caladesi. A the end of the day, the sunset at Honeymoon Beach was one of the best I have ever captured in a photo.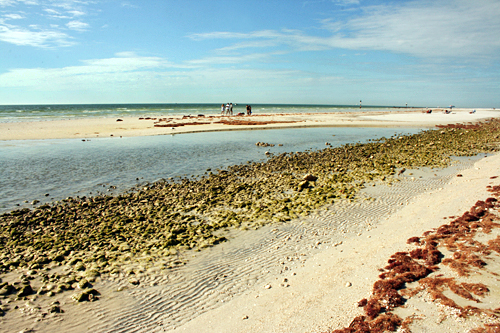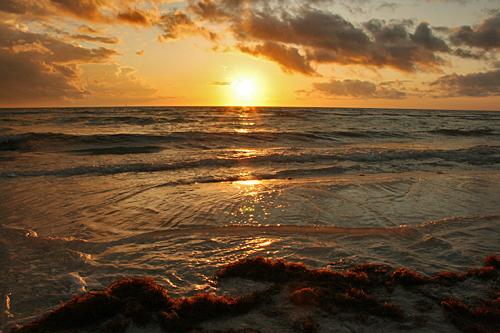 While I have enjoyed the beaches around Tampa Bay, I still think that Lido Beach and Siesta Key in Sarasota have them all beat. I chose well when I moved to Sarasota. It continues to grow on me and I have yet to find a community in Florida that I like better.
I am now on my way to Atlanta, where I will spend a few days before going on to Cincinnati for another writer's conference. I'm sure both of these cities will provide some interesting events and attractions for the blog; I just wish I wasn't heading north in the winter. Traveling from the beach to the Midwest is definitely going to be a shock!