I'm on the road again, traveling for another month. At the moment I'm wandering around the Gulf coast of Florida and checking out some of the lovely beaches on this side of the state. By day, I'm soaking up the sun, but by night I'm checking out some of the many Christmas events offered in the area.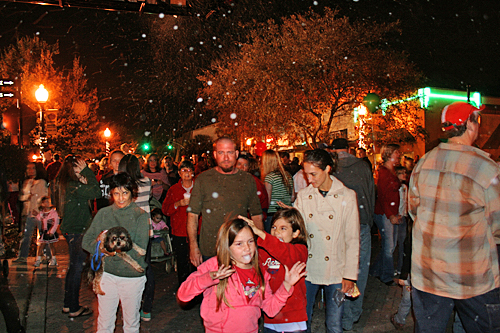 It was an Old Fashioned Christmas in Dunedin, Florida last night, complete with twinkling lights, Santa Claus, and yes, even snow! This small town on the northern end of Tampa Bay attracts thousands of visitors for its lineup of Christmas events each year. Festivities begin with the Old Fashioned Christmas event, held last night, and continue through the month of December. The lineup includes a Holiday Boat Parade and Mistletoe Craft Market (both on Dec. 6); a Holiday Parade, complete with floats (Dec. 13); a Holiday Chorus (Dec. 14); Santa's Calling, when Santa Claus telephones children from his Workshop at the North Pole (Dec. 17); and a Holiday Band Concert (Dec. 18).
Last night's activities kicked off with a performance by the City of Dunedin Pipe Band, followed by a tree lighting ceremony. As for the rest, well. I'll let the photos tell the story.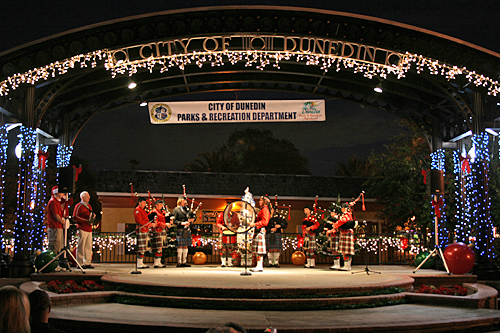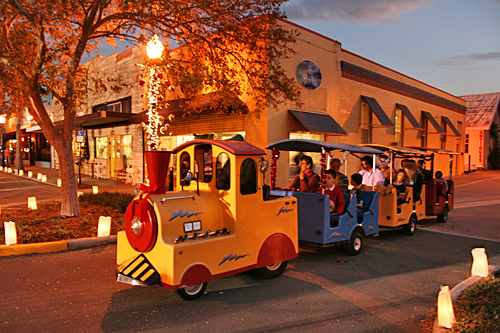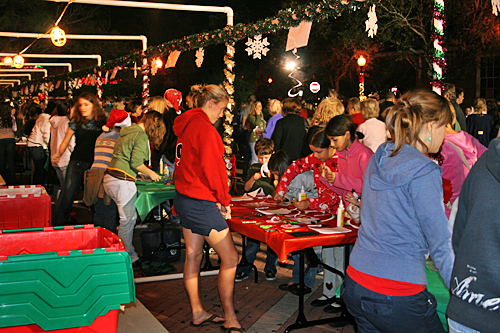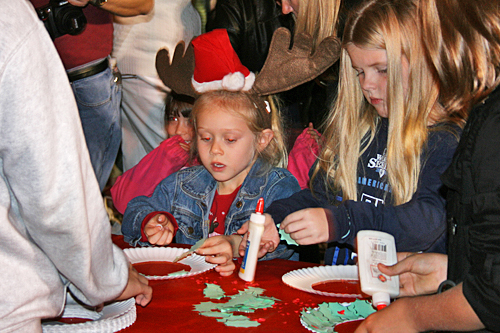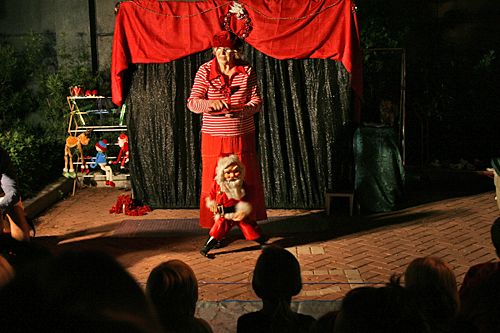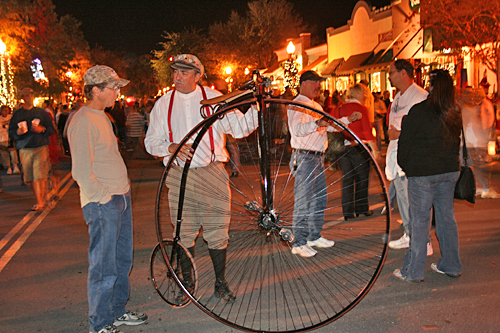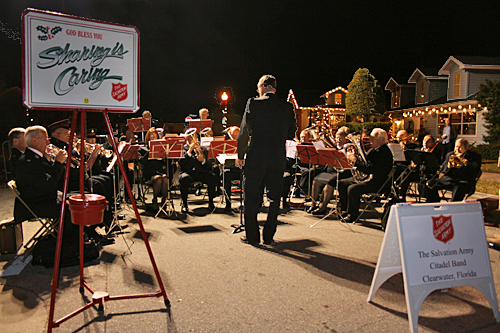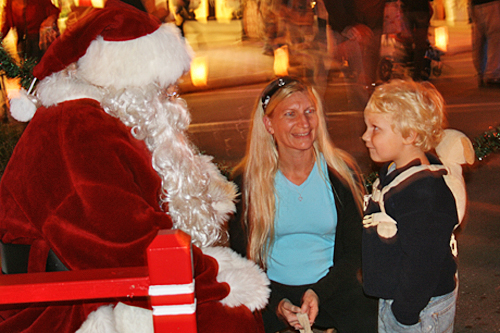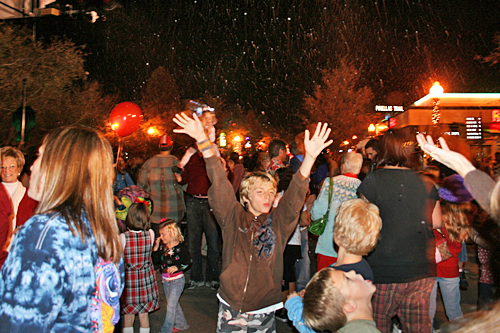 I'm sticking around for the Holiday Boat Parade tonight, before heading north tomorrow. My ultimate destination is Illinois, to spend the holidays with my family, but I'll be checking out some interesting spots along the way, so stay tuned.