Many of my regular readers are aware that, about a year ago, I walked away from a successful real estate career to pursue writing. I slapped a backpack on my back and headed out to travel the world for six months. I returned to Florida in early October last year and since then, have been writing a memoir about my travels and the circumstances that led to my decision to make such drastic changes in my life. Simultaneously, I have been contacting various local magazines about writing for them on a freelance basis. My biggest hurdle is the fact that I have never been published with a byline. Everyone I talk to requests clippings of my published writing. Although I have been writing for years, none of my articles have ever been published with my byline.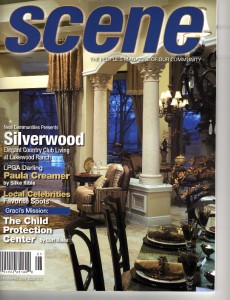 None of the websites I created or marketing plans I wrote carried my name. When I owned my public relations firm, every press release I wrote appeared under the byline of some newspaper reporter. I was in that Catch 22 position of being an accomplished writer, yet having no proof that I'd ever put pen to paper.
I am happy to report that, as of today, I am legitimate! I have been hired by Scene Magazine here in Sarasota to write a freelance article about father and son pilots who are opening a local sales center for light sport aircraft. Normally, a freelance piece appears some months after it is written, but in this case the magazine needed the piece turned around in two days so that it can appear in this month's issue. Thus, within a couple of weeks I will have a published article with a byline. WHOO! HOO! I'm officially a published writer.