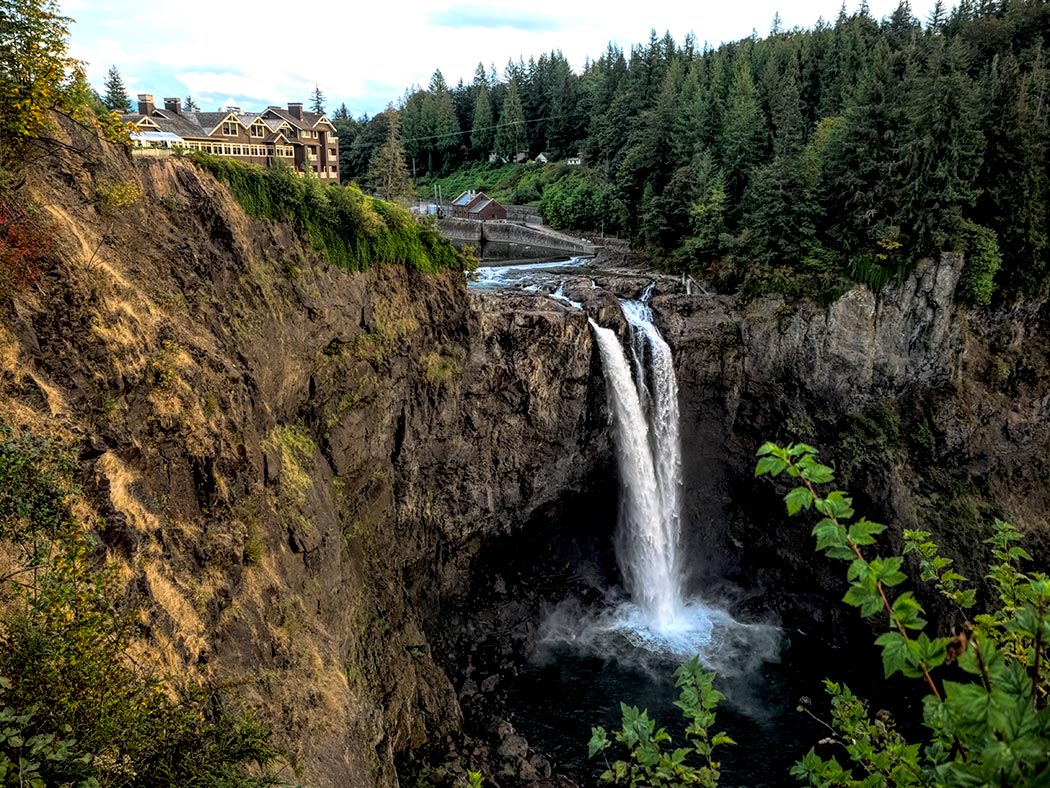 In the late 1890's, Charles Hinckley Baker was employed as a civil engineer for the Seattle, LakeShore & Eastern Railroad, which operated a rail line that passed Snoqualmie Falls in the State of Washington. From the moment he saw the waterfall, Baker realized its potential for power generation. He convinced his father to lend him money to purchase the land around the falls and began designing a plant to provide power to the fast growing Seattle metropolitan area.
Construction of the plant was an engineering feat like none before it. Baker decided the best way to protect the power generating equipment from the wet winters and spray from the falls was to build it underground. Working from the river's edge both above and below the falls, crews began drilling horizontal and vertical shafts into the bedrock. Where the shafts met, 270 feet below ground, they carved out a cavity to house the generators and turbines. Once the equipment was in place, water was diverted down the vertical shaft, where it turned four behemoth turbines and drove the electric generators before returning to the river via the horizontal shaft.
When complete, the power plant produced 6,000 kilowatts of power, enough to provide electricity for the Seattle streetcar system, two flour mills, and lighting for six cities. More than a century later, the original Snoqualmie Falls power plant, along with a second, larger plant just downriver, continues to generate clean, cost effective electricity for Washington homes and businesses. The waterfall itself has become a popular tourist attraction, with the adjacent Salish Lodge hosting hundreds of weddings and events each year.
If you enjoyed this article about Snoqualmie Falls, you may also be interested in my story about the quietest place in the U.S., located in the Hoh Rain Forest at Olympic National Park in Washington State, another of many interesting and highly recommended day trips from Seattle.