Just the idea of traveling to Japan can be intimidating. It is a culture like no other around the globe, with a unique language, food, and cultural rules. Having just spent two weeks there, I thought it would be good to pass along the following things to know before going to Japan.
It is considered impolite to blow your nose in public
Take off your shoes when entering a private home or tea house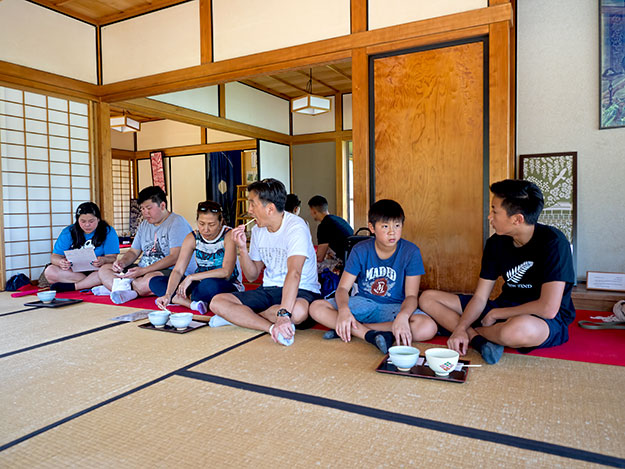 When making a purchase in a store, put money in the tray that sits on the counter. Your change will be placed there by the clerk for you to pick up.
Japanese greet one another with a short bow and you should do likewise. Only offer your hand to shake if they do so first.
People in service industries will often bow to you. For instance, before leaving a carriage, conductors on trains will turn around and bow to the passengers.
When leaving temples, you should turn around at the entrance and bow to the altar
Few Japanese I met admitted to speaking English. More puzzling, unlike in most other countries I have visited, older Japanese seemed more adept at English than younger ones
Other than signs on highways, streets, in train stations, metro stations, and airports, you will find very little written English
A Ryokan is a traditional Japanese guest house where you will sleep on tatami-covered floor mats, over which a thick futon mattress is placed. You may be expected to make up your own bed. The only other furniture may be a low table with a chair back and perhaps a lamp on the floor. (A Ryokan is just one type of accommodations in Tokyo). Traditional hotels, guest houses, and great Air B&B rental apartments in Tokyo are also available (I personally chose to stay in such a vacation rental property).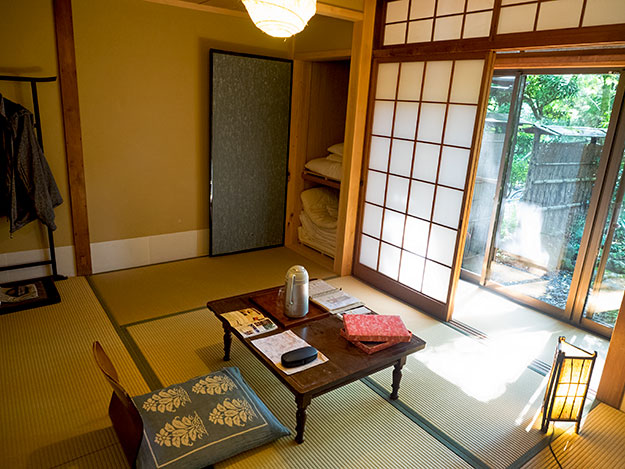 There are two types of traditional baths in Japan. The first is a soaking tub, filled with hot water from the tap, in which no soap or shampoo is permitted. This tub is only used after a vigorous shower, as it will be shared by many people. The second is an Onsen, which is fed by mineral springs. An Onsen is almost always clothing optional. Very specific etiquette is required when using these hot springs in Japan. To learn more, refer to this story about the Best Japanese Onsen in Japan.
Vegetarianism is largely misunderstood and it is difficult to find foods that do not contain meat
I never saw a single piece of graffiti or a homeless person in Japan
Aside from traditional temples and a scattering of old preserved Japanese-style homes, don't expect inspiring architecture. Most Japanese live in cube-like apartment buildings or single-family homes that are unadorned boxes.
It is prohibited to talk on your cell phone while riding on trains or on the Metro. Loud conversations are also frowned upon, as is playing music loud enough to be heard from your earphones. However it is perfectly acceptable to fall asleep on the shoulder of a complete stranger.
Japanese are extremely pleasant, polite, kind people who will do whatever they can to help you
If a place of worship is called a temple, it is Buddhist; a shrine is Shinto
Never throw trash on the sidewalk/road and take care to recycle whenever possible
All over Japan, there is a total lack of trash bins and seating in outdoor areas. At one temple, my friends sat down on the street curb to rest, as the temperature was in the mid 90's and there were no benches anywhere. A guard rushed over and demanded they get up. When they asked why, he said it was considered "very rude."
Bicyclists ride on the sidewalk rather than in the street. In major cities, sidewalks alongside major thoroughfares are divided into pedestrian and bicycle lanes. Strangely, in a country where people follow the rules without question, bicyclists often prefer to weave among people in the pedestrian lane rather than using the bicycle lane.
Trees, bushes, and flower beds in Japanese parks are all meticulously pruned and weeded, however the grass is allowed to grow wild
Never jaywalk or cross a street when a light is red, even if there is no traffic in sight
Japanese drive on the left side of the road
On an escalator, Japanese stand on the left so that people who wish to walk past may do so on the right-hand side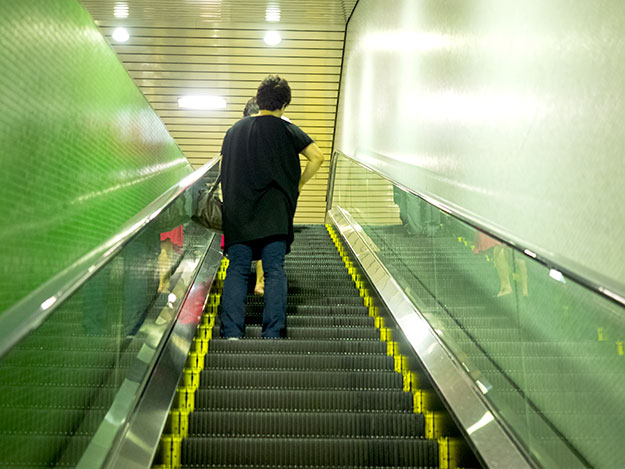 You will never get a napkin with your meal in a restaurant. Often, you will find wet wipes in plastic packages on the table, or occasionally there will be boxes of tissue set out instead.
There is NO tipping in Japan. If you leave money, they will likely chase you out the door to return it to you, thinking you made a mistake.
Electricity is 110/50, with two prong plugs exactly like the 2-prong plugs in the US. Most electronics will be rated 110-240/50-60, so will work fine without a converter (hair dryers and curling irons excepted).
Japanese technology will blow you away. For me, the most amazing was learning how to use a toilet in Japan.
Japanese will always give up their seat on the Metro, etc. to elderly, pregnant women, and children, and you should follow suit.
I have always been mystified by the number of Japanese who wear face masks. I wondered what they were afraid of catching. My assumption could mot have been more wrong. I learned that Japanese wear face masks when they have a cough or cold, so as not to infect others.
In closing, let me reassure potential visitors to Japan who find this list daunting. Though the Japanese have many stringent customs that may seem strange to us, they are very kind, gentle people. They understand that their ways may not necessarily be our ways. You will find them to be very forgiving and understanding if you happen to do something that is frowned upon, or even prohibited, in their culture. They seemed very grateful for my attempts to be culturally sensitive and aware, and I hope this list of things to know before going to Japan will help others to have a similar experience.