On the way to the airport, my shuttle driver pulled over to the curb in downtown Atlanta. In the pre-dawn dimness, the blood red bulbs of the historic Fox Theater blinked slowly off and on. Directly beneath the marquis, purple balloons and flowers lay in a huge heap on the sidewalk. Just a week earlier, Prince had sat before his purple Steinway piano on the Fox stage, wowing the audience with a solo performance. By all accounts, it was pure genius. No one could have guessed that a week later Prince would be dead and the Fox Theater would be the last place he ever played.
All the previous week, I'd been exploring the rich history of Georgia music with a group of travel writers, hosted by the Georgia Convention and Visitors Bureau. We began in Augusta, where we hopped aboard the James Brown Family Historical Tour Bus for a fascinating retrospective of the "Godfather of Soul" provided by Brown's daughter, Deanna Brown-Thomas. Although Brown was born in South Carolina, his family moved to Augusta when he was four or five, and it was there that he began singing. "Downtown Augusta in the 30's, 40's, and 50's was vibrant," said Brown-Thomas. "In those days it was called "The Territory" – "The Terry" for short."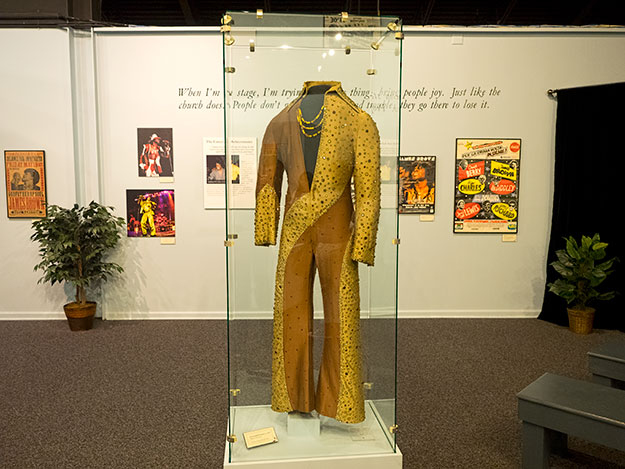 Many of the places that played such an important part in Brown's formative years still exist in Augusta: the Imperial Theater, where he performed his first paying gig; Bell Auditorium, where fans could hear him perform for 88 cents; and Brown's former WRDW radio station, the first ever to be owned by a black man. At the Augusta History Museum, Brown-Thomas led us on a private tour of the permanent James Brown exhibit. Pointing to one of her father's fitted jumpsuit in a glass display case, she told us about the time when a young Elvis Presley had visited her father and asked who made his costumes. One look at that rhinestone-encrusted gold lamé costume explains Elvis' unique style.
The following day our group descended on Athens, Georgia. Two decades ago, this charming college town burst onto the music scene with the legendary B-52's, R.E.M. and Widespread Panic. Our musical walking tour led us past the Copper Creek Brewing Co., where Widespread Panic earned their chops, and the 40 Watt Club where R.E.M. played their second concert. The Morton Theater, built 1910, was on the "hot corner" where African Americans came to let their hair down. Originally a Vaudeville venue, it eventually hosted such greats as Cab Calloway and Louis Armstrong.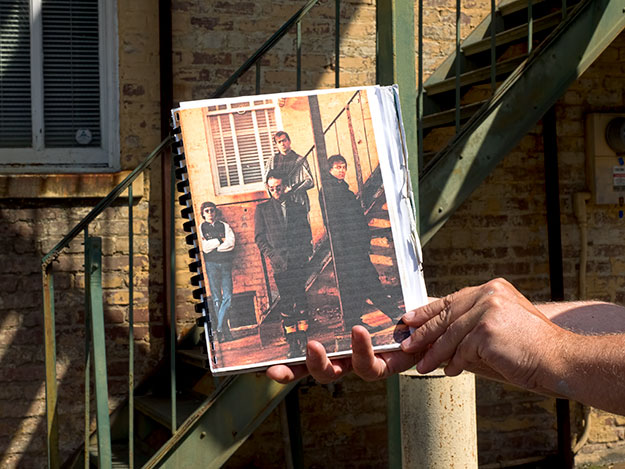 Today the Georgia Theatre is the cornerstone of Athens' music scene. The standing/dancing venue can accommodate up to 1,000 people and has hosted acclaimed bands such as the Goo Goo Dolls, Sister Hazel, Hootie & the Blowfish, Zac Brown Band, and has been the setting for music videos by R.E.M. and John Mayer. Athens is such a hotbed of music that Rolling Stones Magazine named it the number one music mecca in America and New York Times called it "Live Music Central." Hundreds of bands, playing every imaginable genre, currently call the city home, and the depth and breadth of Georgia music is celebrated each June during AthFest, a showcase of music and art that features more than 150 bands playing on outdoor stages and in clubs.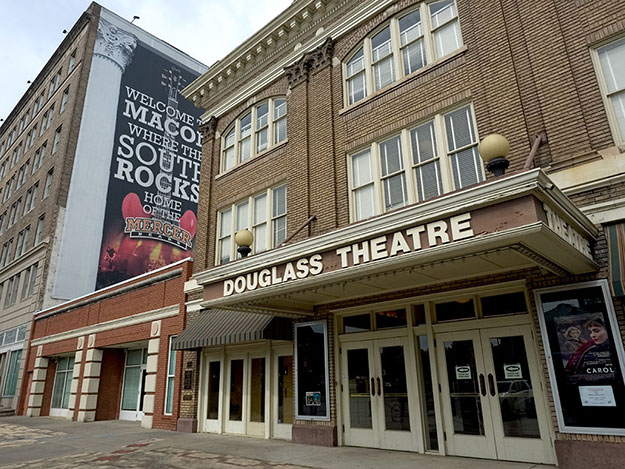 Macon was another very personal romp through Georgia music history, courtesy of Rock Candy Tours. Owner/operator Jessica Walden is the daughter of the late Alan Walden, who, with his brother Phil Walden, co-founded Capricorn Records. We stood in front of the old Douglass Theatre, originally a vaudeville venue known as the Broadway of African Americans. As a teenager, Otis Redding won so many talent contests here that he was asked to stop competing, but not before Phil Walden decided to promote him.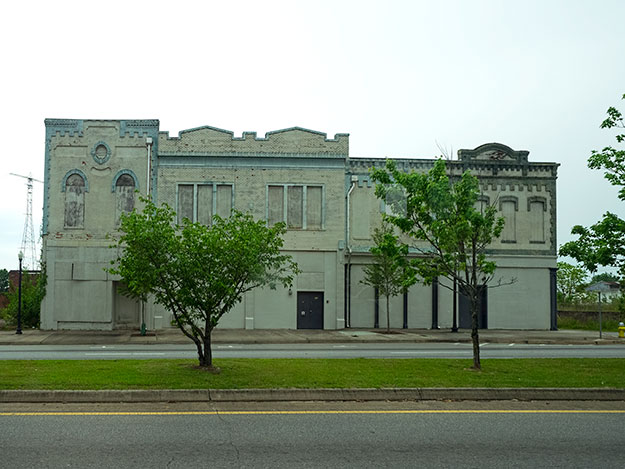 Directly across the street stands the dilapidated Capricorn Studios, where greats like the Allman Brothers Band, the Marshall Tucker Band, and Percy Sledge recorded. "The curtains, soundproofing are all still there. It still smells like my childhood of whisky and tobacco and shag carpeting," Walden said. The building seemed destined to rot away until, in 2015, Mercer University decided to take over its management and operation. When restoration is complete, the facility will serve as a music incubator designed to help local musicians launch their careers.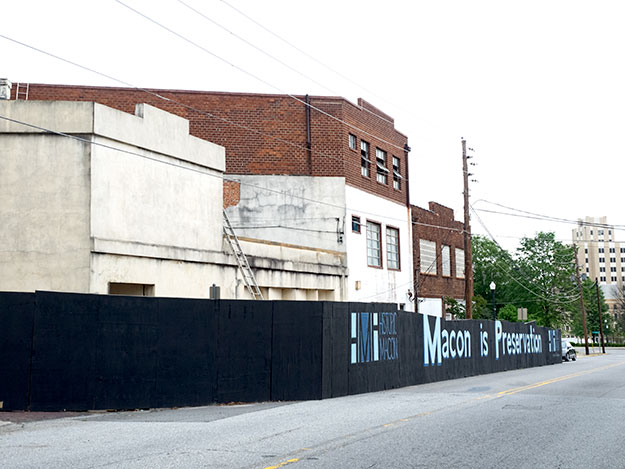 On the other end of downtown, the old Capricorn Records is an even worse state of decay. "One day I found a demolition notice posted on the building and knew I had to find a way to stop it," Walden said. The local developer who eventually agreed to save it from the wrecking ball found "the Titanic of music history" inside its crumbling walls: boxes upon boxes of old contracts, letters, records from some of the greatest recording artists of all time, all of which will now be preserved.
We capped our musical tour of Georgia in Columbus, beginning with a tour of the historic, European-style Springer Opera House. Opened in 1871, it was said to be the nicest theater between New York and New Orleans. For nearly a century, the theater hosted celebrated artists such as Will Rogers, Hal Holbrook, Chet Atkins, Burt Reynolds, William "Buffalo Bill" Cody, Oscar Wilde, Lillie Langtry, and Truman Capote. But time took its toll and the theater was abandoned in 1959 and slated for demolition in 1964. Fortunately, investors stepped in at the last moment. After extensive renovations it reopened in 1999 and now hosts 11 productions each year.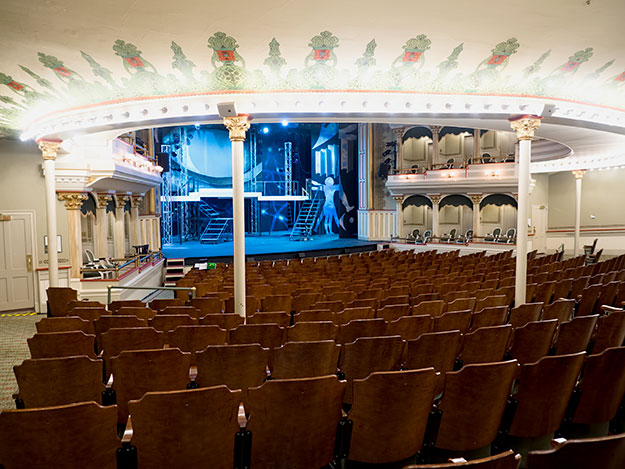 Well known for the list of prominent actors who have performed there, the Springer Opera House is even better known as being haunted. The Travel Channel declared it to be one of the 10 most ghostly theaters in U.S. The award came as little surprise to those who have been around the theater for years. Producing artistic director, Paul Pierce, unlocked the upper floor one morning and was greeted by a man who walked beside him until he disappeared through a wall of stage scenery. Our guide insisted that whenever he is alone in building, he sees and hears things that he can't explain. "One time I was in the bar with a tour group. A man asked me about ghosts and the moment he finished his question, a bottle of wine fell over in far corner and rolled toward us."
On that final morning I realized we'd been chasing ghosts for the past week. Two Allman Brothers were killed in tragic motorcycle accidents just nine months apart. The legendary Otis Redding, gone at the age of 36. James Brown, dead on Christmas Day, 2006 from the flu – which might have been prevented if he'd sought medical assistance earlier. The untimely demise of Ma Rainey at the age of 36, some say from heartbreak when her particular form of the Blues dwindled in popularity. Even the inexplicable noises in the Springer Opera House in Columbus seemed to confirm the presence of ghosts.
As my driver eased back into traffic, I took one last look at the pile of purple mementos outside the Fox Theater and smiled. If ghosts of some of the world's most talented musicians really do haunt Georgia's theaters and clubs, perhaps they do so to mentor the astonishingly talented young artists that continue to emerge from the vibrant Georgia music scene. And now they have one more musical genius among their ranks: Prince Rogers Nelson.
Author's disclosure: I was a guest of ExploreGeorgia.org during my Georgia Music tour. However, the receipt and acceptance of complimentary items or services will never influence the content, topics, or posts in this blog. I write the truth, the whole truth, and nothing but the truth.