For decades, travelers to Cuba have raved about the island's stunning beaches, sipped icy cool Mojitos…and complained about the food. With dining options limited to State restaurants, run by government employees who had no incentive to get creative, Cuban food was monotonous at best. Thankfully,  paladars – restaurants in private homes – are rapidly changing that stereotype.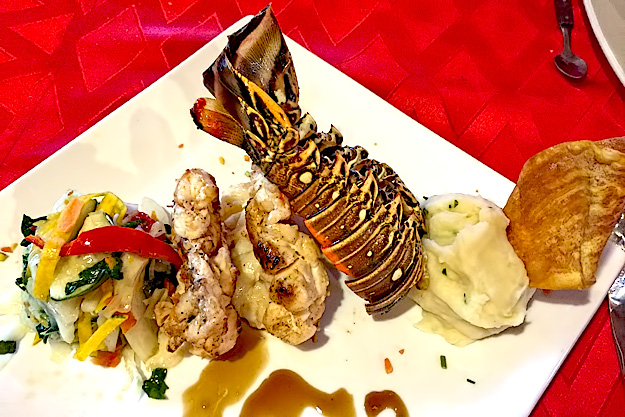 Paladars have always existed under the communist regime. Prior to 1993 they were illegal and thus hard to find, but during Cuba's economic crisis of the 90's, the government rethought its policies. In 1993, they legalized 117 forms of self-employment, which included enterprises such as home barbershops, mechanics, and and massage therapists. Paladars were legalized and given the right to have 12 seats and serve up to 20 clients per day. It was a slow beginning. The government still controlled what could be served (the sale of seafood, horsemeat, and beef were prohibited), and severe shortages of even the most basic ingredients, like salt, made it difficult to get creative with the cuisine.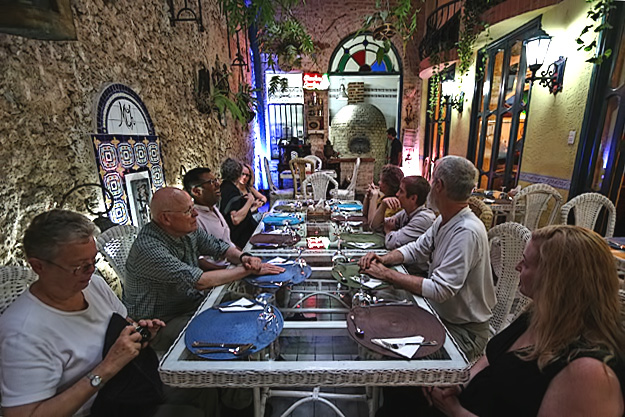 The situation improved when the government began carving State-owned farms into smaller plots, leasing them to private farmers who agreed to produce a certain quota for the State. Since the farmers were allowed to sell excess production at free market prices, more than 300 farmers markets sprouted up across the island to facilitate the distribution of fresh fruits and vegetables. With improved access to foodstuffs, the number of paladars in Cuba also mushroomed; an estimated 1,788 were operating across Cuba by May of 1996.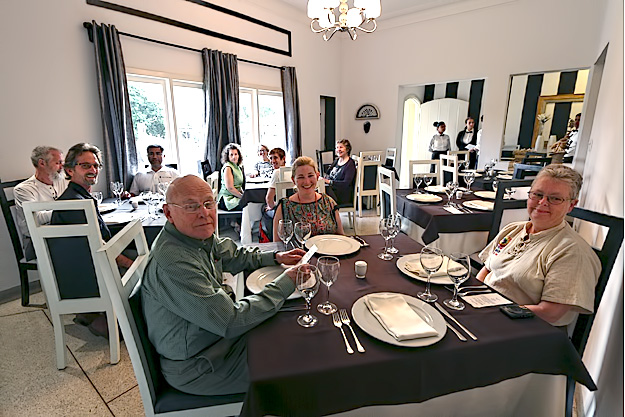 Two years into the experiment, Fidel Castro voiced his concerns about the reforms during a meeting of public officials, saying, "it's good that these markets and self-employment have taught people a little bit of capitalism…But we have to think of how to do things correctly…some earn more in a day than our honored teachers earn in a month." His solution was to reinstitute personal income taxes for citizens who had been granted the right to operate private businesses. For Cubans who had become used to free housing, free education, free health care, stable employment, and subsidized food, paying taxes came as a shock.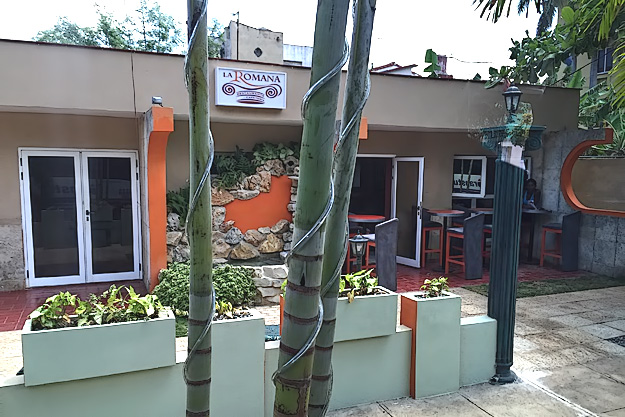 Chef David Aloma expressed his displeasure the night we dined at his Paladar Davimart in the colonial town of Trinidad. "Today I paid the government taxes for the month – a lot of money." Aloma opened his first restaurant in 1998, with the requisite 12 seats. Defiantly, he served shrimp, fish, and lobster until one day, an inspector arrived unexpectedly and shut him down. He carried on in rented rooms, moving around the city to stay one step ahead of the officials. Finally, in 2011, he got a permit to operate legally, but he insists the taxes are an unacceptable burden. Aloma is taxed 10% on his monthly sales, and an additional amount at the end of the year, calculated on a sliding scale based on total revenues. Though his utilities are still subsidized, he must buy his food at regular prices, rather than the reduced prices that State-owned restaurants pay. With rent and labor, his costs are in the neighborhood of 60%, leaving him a 40% profit margin that would make most American restauranteurs salivate.
Though their numbers have declined in recent years, paladars all over the island appear to be thriving. My hands-down favorites was Bodega Las Brisas in the small town of Cojimar, near Ernest Hemingway's beloved Finca Vigia, where I was served the biggest, juiciest, sweetest lobster I've ever eaten. The chef, a short, stout man wearing a tall, fluted, crimson hat, beamed when I complimented him personally.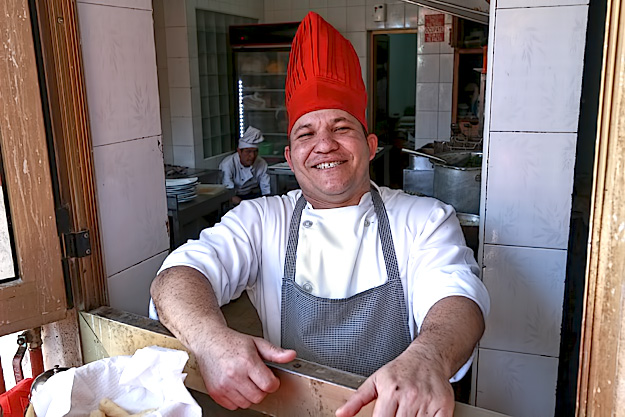 Seafood is no longer prohibited; lobster was as ubiquitous as chicken on the menus of the paladars we patronized and I lost count of the ways that fresh fish was prepared. Another favorite was Paladar Los Mercaderes, located on the top floor of a mildly crumbling colonial mansion in Old Havana. We grazed our way through fresh-baked bread, half-a-dozen different appetizers, fresh shredded salads, entrees, and luscious deserts while a singer and two guitarists serenaded us with romantic Cuban ballads.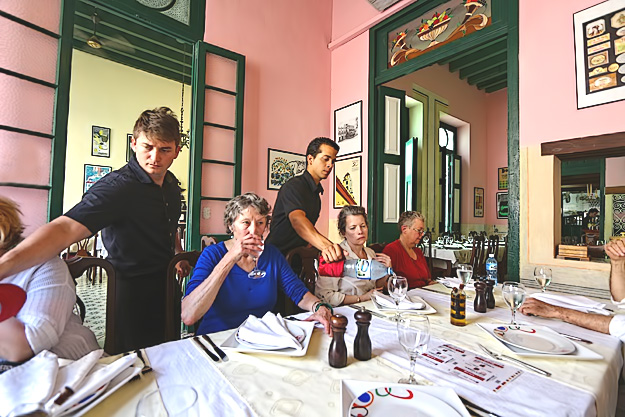 Later the same week, from the rooftop of La Moneda Cuba, we had a birds-eye view of the nightly firing of the canon from La Cabaña fortress. As we dug into desserts by candlelight, the owner told us how he started the restaurant. "I hired kids from the street who had no experience in cooking or waiting tables, and I taught them." The school is still in operation, and now he makes sure his apprentices finish school as well as learn the trade.
Today, the number of paladars is once again on the rise, and they occupy everything from modest homes in sleepy residential neighborhoods to exquisitely restored colonial mansion. In Old Havana, there seems to be one on every block. We visited about a dozen during our eight-day tour and in all cases, the food was delicious. But if you go, bring a fat wallet. An average lunch costs around $25, while dinner will set you back around $40.
I was a guest of Discover Corps during my stay in Cuba, however, the receipt and acceptance of complimentary items or services will never influence the content, topics, or posts in this blog. I write the truth, the whole truth, and nothing but the truth.