After a month of too-fast travel around England, a whirlwind tour of Morocco, and three brief days in Paris, I arrived in Prague. I was so far behind on my writing that my stress level was pegging the red zone and I was tired. Very, very tired. Fortunately, I didn't have to struggle with decisions over where to stay in Prague. My friends at GowithOh had arranged for me to stay in one of their holiday rental apartments for a week. I was looking forward to settling in one place for a while and, with the availability of good wifi, cranking out some great travel stories about the places I'd lately visited.
The accommodation was advertised as a cozy apartment near the center of Prague, with living room, dining area and kitchenette and good access to public transportation. The pictures looked gorgeous and the description sounded great, but as a seasoned traveler I know that photos can lie and flowery copy can be deceiving, so I held my breath as I unlocked the front door and stepped inside. Parquet wood floors led down a short hall to a bright living room, where I dropped my luggage and perused my home away from home for the next week. Live plants complemented the tasteful tangerine and pale green decor, which included sofa, two Danish recliners, coffee table, and a flat-screen TV.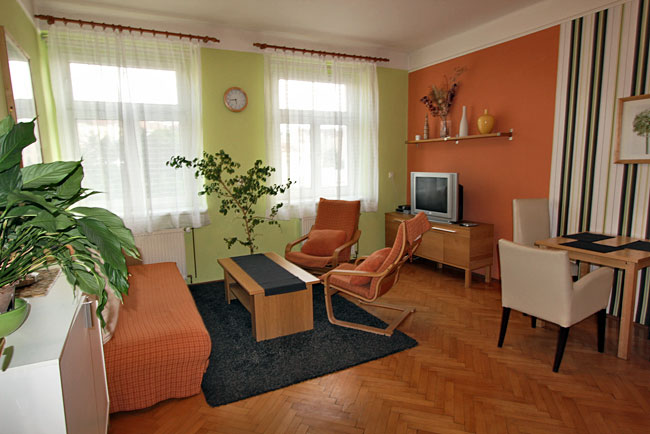 The small kitchen was well-equipped for cooking, though I doubted I would use much more than the microwave for tea, since the owners of the apartment also owned the restaurant downstairs and offered a free breakfast each morning and a 10% discount on dinners during my stay. However it was nice to know that I could save on food costs if I chose by cooking my own meals.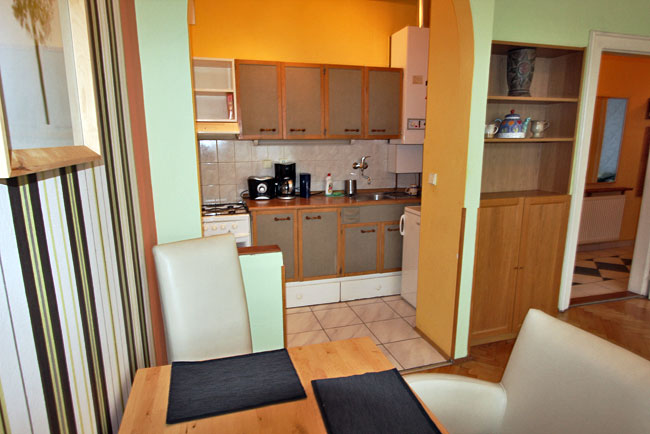 Back out in the hallway, I noted a washing machine and said a silent prayer of thanks, since everything in my suitcase needed laundering. At the end of the hall I was pleasantly surprised by an enormous bedroom, so unlike the tiny bedrooms found in most European hotels. It was equally attractive as the rest of the apartment, decorated in a palette of lavender and green and furnished with a King-size bed, a twin bed, dresser, and spacious wardrobe.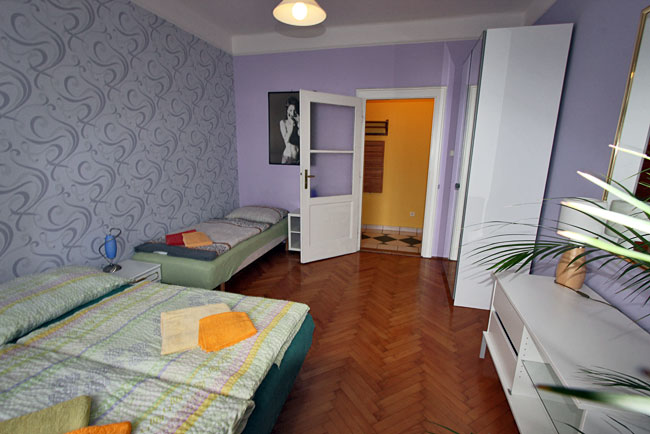 Best of all was the small bathroom, which was equipped with a tub! Most hotel rooms and all hostels these days offer only showers, so a tub is a rare luxury for me.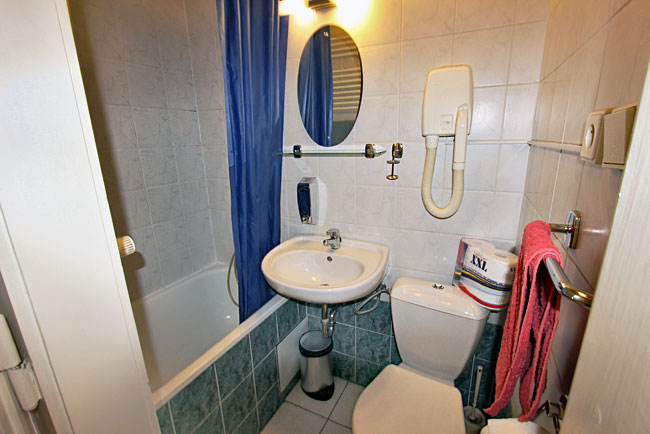 The vacation rental apartment had surpassed all my expectations, including a tram just a few feet from the front door, which would deliver me to the city center in less than ten minutes, however one last test was required. I unpacked my laptop and connected to the wifi. It was rocket fast! I nearly wept with joy.
Though I was scheduled to stay only one week, early the next morning I arranged to rent the apartment for an additional week. It rained the next three days so I took advantage of the inclement weather to write, write, write. By the time the sun broke through, I was feeling caught up and could better enjoy my time in Prague, especially since the neighborhood where I was staying was local in nature, with restaurants and shops that offered much lower prices than those found in Old Town.
GowithOh, based in Barcelona for the past 16 years, offers more than 2,000 vacation rental apartments in 17 cities across Europe. Each apartment is owned by an individual, who places it in GowithOh's rental program when not being used by the owner. Just like a hotel room, facilities are cleaned prior to each stay and again upon the guest's departure, so they are in walk-in condition upon arrival. Sheets, linens, towels, and toilet paper are provided, and in many cases the owners of the apartments will also provide items like salt, pepper, and dish washing liquid. All apartments are equipped with pots, pans, dishes, cutlery and cooking equipment essential for preparing meals.

Because GowithOh understands the importance of personally monitoring all of the apartments they offer on a constant basis, they perform regular quality checks to ensure that each property meets their high standards. Guests are invited to review and rate their apartment after check-out and these reviews are available to anyone considering a future rental. Clients consistently rank GowithOh 9.2 out of a possible 10. I gave them a sterling review. Prague was interesting, but I can honestly say that my GowithOh apartment was the best part of my visit to the Czech Republic capital and I will happily use them again. GowithOh made my decision about where to stay in Prague a no-brainer.
I was a guest of GowithOh, during my stay in Prague. However, the receipt and acceptance of complimentary items or services will never influence the content, topics, or posts in this blog. I write the truth, the whole truth, and nothing but the truth.