One of the first things I noticed upon arriving at the house of my friend, Heather Cowper, was the framed reproduction of a postage stamp hung in her family dining room. The illustration features a sea captain at the wheel of a ship passing beneath Bristol's famous Clifton Suspension Bridge. Steering one-handed, the captain grips an unfurled banner in the other, upon which the words "Gert Lush" are prominently displayed. When I asked the meaning, Heather explained that it's a term exclusive to Bristolians.
"It means very good or lovely," she said. "As in, 'That's really Gert Lush!'"
Her kids promptly made fun of her accent; Heather is a transplant from London and may not have quite mastered the local dialect, but in every other way she and her family are true Bristolians who are passionate about their city. After two weeks of discovering loads of things to do in Bristol, it was easy to see why.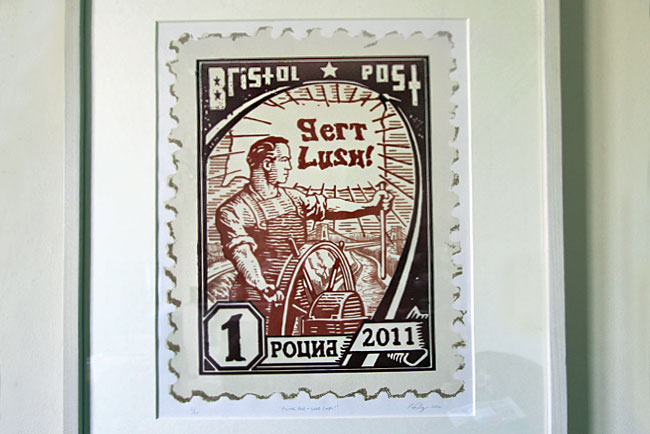 Though archeologists have found evidence that the area was inhabited 60,000 years ago, the city of Bristol is believed to have been founded around the year 1000. It was known as Brycgstow in those days, an Old English word meaning 'the place at the bridge.'  With its stone bridge and location at the confluence of the rivers Avon and Frome, by the 12th century it had become an important port city with a strong presence in shipbuilding and manufacturing. Because the River Avon was plagued by high tides that left the banks a muddy, nonnegotiable mess at low tide, the town built a "floating harbour" to remedy the problem, however despite their attempts to hold onto the number one position in shipping the industry gradually migrated to Liverpool where better port facilities were available. Fortunately, over time Bristol has become well established in other industries, including aerospace, defense, information technology, and financial services.
Today the Port of Bristol has been moved seven miles downstream to the mouth of the River Avon. Bristol's old Harbourside is now home to cafes, bars, museums, boardwalks, and marinas where scores of pleasure boats tie up. Making it even more fun, many of the restaurants in Wapping Wharf, as the area is now known, are housed inside old shipping containers. On hot summer days entire families scamper through fountains at Millennium Square or escape to the cool inside the Bristol Aquarium. Pedestrians stroll or bike over Pero's Bridge to Queen Square, a favorite venue for festivals, or soak up the sun on beach towels thrown down next to burbling fountains in the center of the business and retail sector.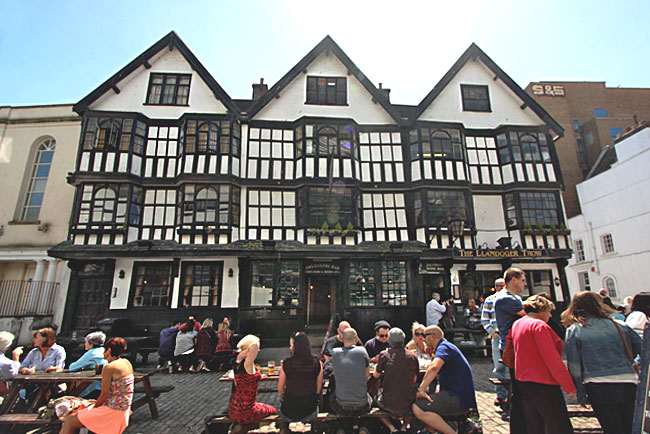 History is everywhere. Bristol has more than 4,300 listed buildings, ranging in architectural style from medieval to modern. One walking tour took me past the Theatre Royal, the oldest continuously operating theater in England; the Llandoger Trow, a pub dating from 1664; and a traditional almshouse, which originally provided housing for those no longer able to support themselves, such as the infirm or seniors.
Bristol is also thought to be the source of the old saying, "cash on the nail," which means immediate payment in cash. Because of its port, commodities such as wool, fish, grain, wine, and tobacco were routinely traded in the city. Merchants met on the north side of All Saints Church, under a closed-in walk called the Merchant's Tolzey. Trading was conducted at four waist-high brass pillars topped by small round tables and payment was usually made in nails. Four of these pillars, all dating from the late 16th and early 17th century, still stand in the area around the church and The Exchange on Corn Street in the old financial district.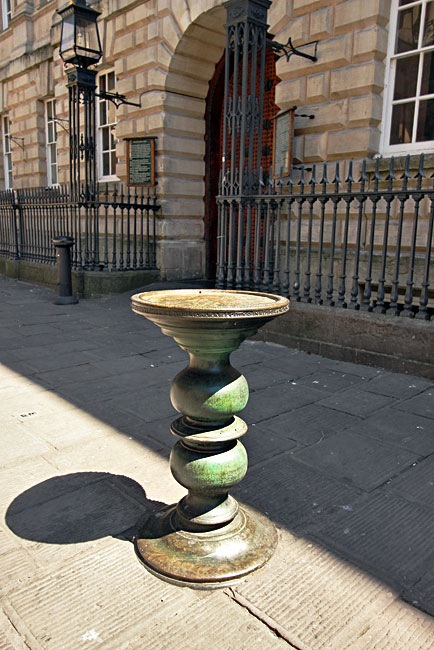 Even those who fancy shopping won't be disappointed. The city is rife with opportunities to plunk down some cash at no less than three retail developments in the city center, including Cabot Circus, a $700+ million shopping center that opened in 2008. Though not a shopper myself, I took a stroll through Cabot Circus and was impressed not only by the retailers, but also by the attractive architecture of the center.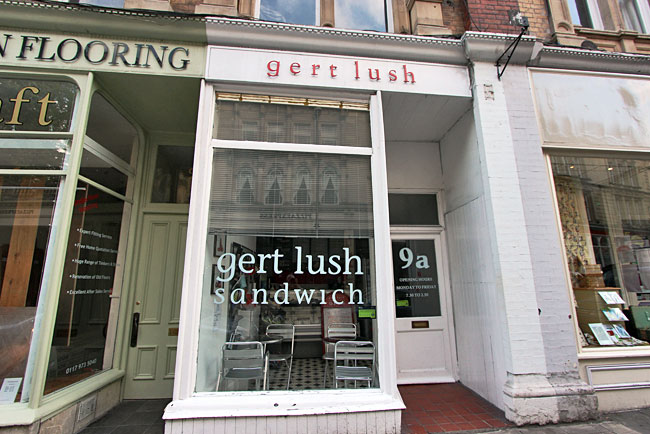 The mystery in all this is why Bristol, with all it has to offer, is so little known. As I wandered about town I encountered many exchange students who traditionally come to Bristol to study English, but there was an absolute dearth of tourists. I'm not complaining; it was wonderful to enjoy this vibrant city without having to battle crowds of tourists. But I think the operative word is yet. I suspect that the myriad of things to do in Bristol will appear on the radar of travelers soon enough, because it is definitely Gert Lush!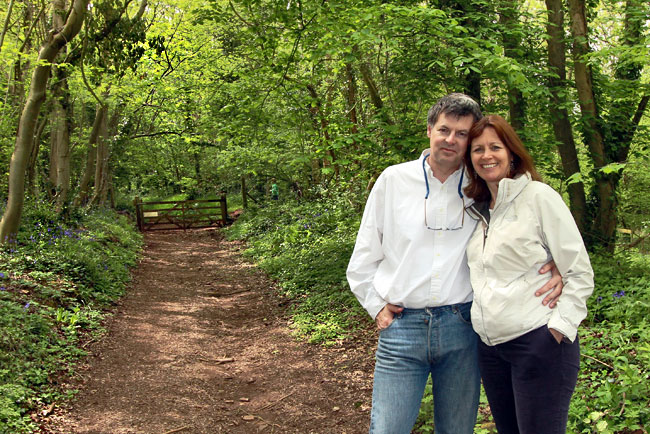 Heather Cowper and her family very graciously invited me to use their home as a base from which to explore Southwest England. I spent less than two weeks in Bristol and have written about what little I know, but Heather is the preeminent expert on travel and tourism in Bristol. I highly recommend her article on free things to do in Bristol.