Most of my travel is done independently. I research the places I visit and make all my own arrangements for transportation, accommodations and sightseeing. Once in a while, however, I'm offered the opportunity to take a tour, where I travel with a group and stick to a set itinerary. I have always recognized the benefits of these trips, especially for those who are uncomfortable with solo travel, but I usually turn these offers down because I fear I will be dragged around to one tourist trap after another or have to endure the "cattle herding" that often defines packaged tours.
A few months back Tauck invited me to try one of their Tauck Events. I read up on the company, which bills itself as "the 88-year-old leader in premium quality guided travel" and browsed their events on offer. One in particular, the Tauck Jazz Event, piqued my interest. Not only did it include five days of exclusive events and access to experts in the field of jazz that would be impossible for me to arrange, the event was also curated by Ken Burns, the filmmaker responsible for the PBS documentary Jazz. I eagerly accepted their offer.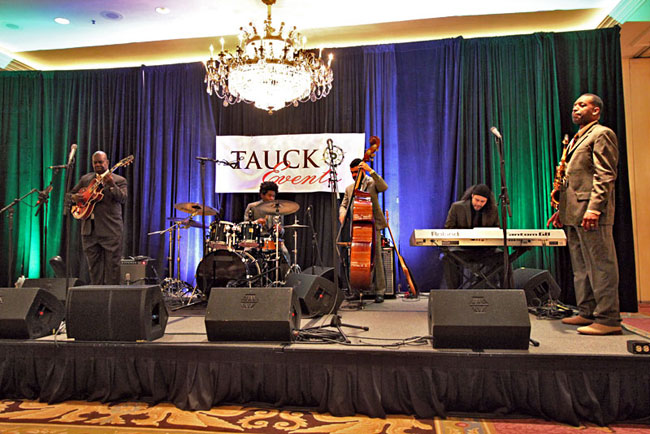 As the date of the event grew nearer, I began receiving literature about the event. A few things immediately caught my attention. Accommodations would be at the Ritz-Carlton, New Orleans, a posh, historic hotel in the French Quarter. Although the event could accommodate up to 210 guests, the entire group would be together only for the major musical performances. The rest of the time we would separate into breakout groups of no more than 35, each of which would be on separate sightseeing tracks from other groups, ensuring that we would not be tripping over one another. And we would be asked to wear name tags the first night only, during an "informance" on the history of jazz by musician and National Park Service ranger Bruce "Sunpie" Barnes & the Louisiana Sunspots.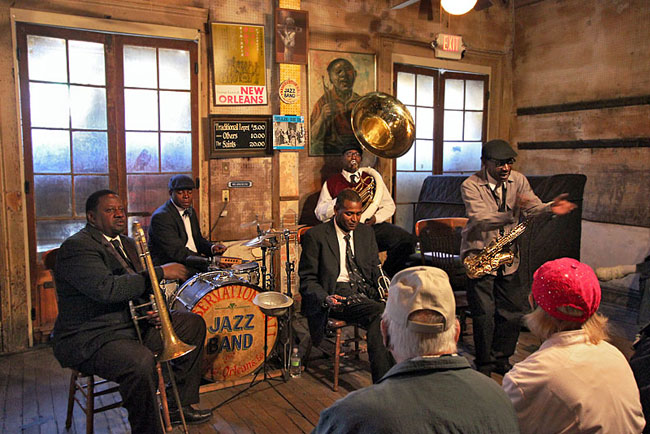 Perhaps most intriguing to me was Tauck's no tipping policy. From the doorman to the bellman to all restaurant servers, tips were included in the price of the event. While this may seem like a small thing, tipping always causes me stress. I never know how much to tip, or even if I should tip at all. Do I tip the man who hails a cab for me outside the hotel? Do I tip a concierge who provides me with information about the city? How much per bag is considered adequate for a bellman? I ask repeatedly for guidance, but the answer I usually receive, which is in no way helpful, is that tips are at my discretion. With Tauck covering all tips, this burden was lifted from my shoulders.
By the time I arrived in New Orleans, I knew Tauck's Jazz Event would be much different than group travel offered by other companies. Our itinerary included private concerts by legendary jazz performers Donald Harrison and Ellis Marsalis, both of whom commanded the stage and left me mesmerized. At the famous Preservation Hall we were treated to a private performance by the Tornado Brass Band that, as Ken Burns so succinctly put it, "rearranged my molecules."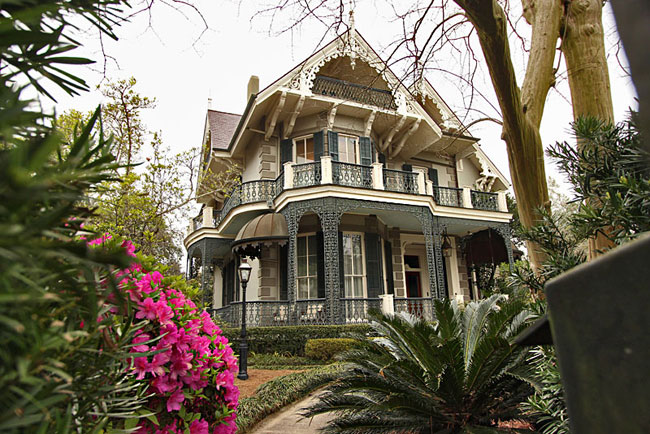 Though live music was our focus, Tauck also provided unequaled access to insiders, including Tulane University historian Bruce Boyd Raeburn, who spoke about the history of jazz in New Orleans; a lecture by environmental architect Nellie Watson, who explained how and why city flooded during hurricane Katrina; and a presentation by Lolis Eric Elie, writer and co-producer of the PBS documentary Faubourg Tremé: The Untold Story of Black New Orleans and staff writer for the HBO TV series Treme.
Of course, no trip to New Orleans would have been complete without seeing the city's most famous sights, so between concerts and lectures we visited to the grave of Voodoo Queen Marie Leveau in St. Louis Cemetery #1, where believers still hang beads and mark her tomb with X's; strolled through the Garden District, past Sandra Bullock's gingerbread-festooned mansion and another used in the filming of The Curious Case of Benjamin Button; and learned little-known facts about the history of New Orleans during a tour of the historic Cabildo Museum with Louisiana State Museum historian Charles Chamberlain.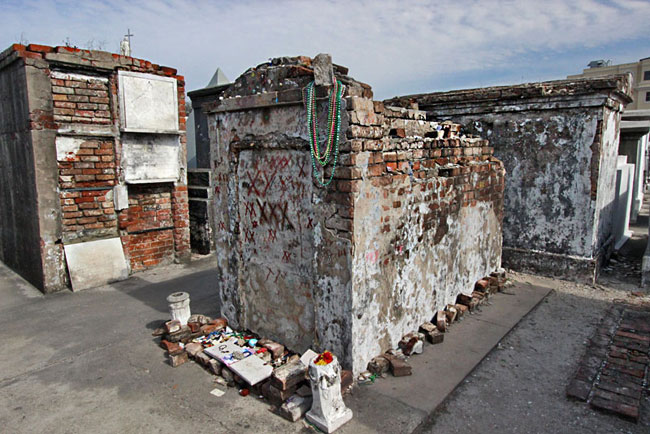 What Was Great:
Despite having vacationed in New Orleans on four previous occasions I'd never been able to dig beneath the city's tourist veneer. Tauck's meticulous planning, knowledgeable staff and inspired itinerary accomplished what I had been unable to do; in five short days not only had I learned about the history of New Orleans and jazz,  I felt I had connected with both at a much deeper level.
From the moment of our arrival, Tauck promised "lagniappe" a French word that translates as "a little something extra." They did not disappoint. Between unscheduled stops for Cajun snacks; surprise appearances by Big Chiefs from the Mardi Gras Indians and a stop at Congo Square, where I fulfilled a lifelong desire to play the bongo drums, our event was packed with loads of lagniappe and all-around fun.
Even though our five days was jam-packed with activities, two afternoons and one evening were set aside as free time, during which we could explore the French Quarter on our own.
I never once, not even for a moment, felt like we were a herd of cattle being driven from tourist site to tourist site. Quite the opposite, we were continually attending special presentations that had been developed exclusively for our group and were far more educational and interesting than anything the normal tourist would have access to.
What Could Have Been Better:
In general, the food was not up to the quality I had expected in a city famous for its cuisine. To be fair, I attribute this to the fact that I am a vegetarian and the restaurants where we ate were not particularly equipped to cater to non-meat eaters. I will say that in the places where I had disappointing meals, the meat-eaters among us raved about their food. However I do think more attention could be paid to providing quality vegetarian fare as well.
The Final Assessment:
Was I happy that I had accepted the trip? Yes, very. Would I recommend Tauck to others? Again, yes, without hesitation. Tauck offer a wide range of guided travel options for all ages and interests, from family travel adventures to river cruising to small ship cruising, all of which provide in-depth cultural experiences. If my Jazz Event was any indication, Tauck certainly lives up to their claim to be the leader in premium quality guided travel. But don't just take my word for it. One guest in my group had been on more than 20 Tauck trips, and almost everyone had used their services at least once before. The consensus among the participants was that Tauck does it better than anyone else.
Disclosure: I was a guest of Tauck on their Tauck Jazz Event, one of their custom designed once-in-a-lifetime Tauck Events that provide insider insight and access for savvy travelers. However, the receipt and acceptance of complimentary items or services will never influence the content, topics, or posts in this blog. I write the truth, the whole truth, and nothing but the truth.