It didn't have a great view. I slept on a click-clack sofa bed that was little more than an Ikea futon and the kitchen was the size of a postage stamp. But the location of my Paris vacation rental apartment more than made up for its minor shortcomings.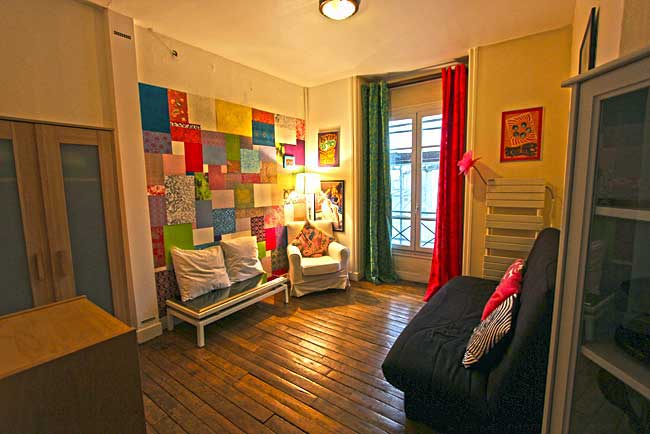 The longer I travel, the more I strive to connect with the culture of every destination I visit. One of my secrets for accomplishing this has always been to haunt coffee houses, where I meet locals rather than other tourists. On this trip to France, I added a new weapon to my arsenal when I accepted an offer from HomeAway.co.uk, the UK's number one holiday rentals site. HomeAway connects private property owners with vacationers around the world who enjoy the freedom and value of a holiday rental home over a hotel. I jumped at the chance when they offered to put me up in a Paris vacation rental apartment located in a residential neighborhood, where I would be more likely to have a local experience.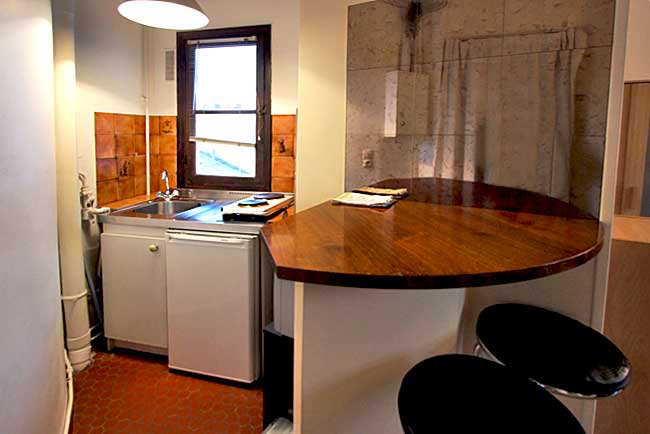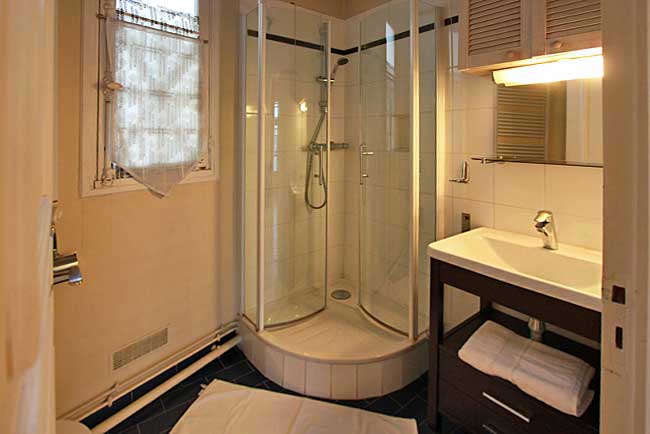 In addition to providing me entry into the local scene, staying in an apartment with a fully-equipped kitchen meant saving on meals. Within easy walking distance I found a neighborhood shop where fresh fruits were polished and stacked high. Close by was a neighborhood grocer where I picked up French Brie, a robust gourmet olive oil, and black olive tapenade. Each morning I followed the delicious yeasty aroma of fresh baked bread to a local bakery and carried home a traditional baguette, still warm from the oven. After stuffing my face with these French specialties each morning, I walked two blocks to the Metro, which whisked me to any of Paris' famous sights for €1.9 (Euros), especially convenient when I did a self-guided walking tour of Paris by night.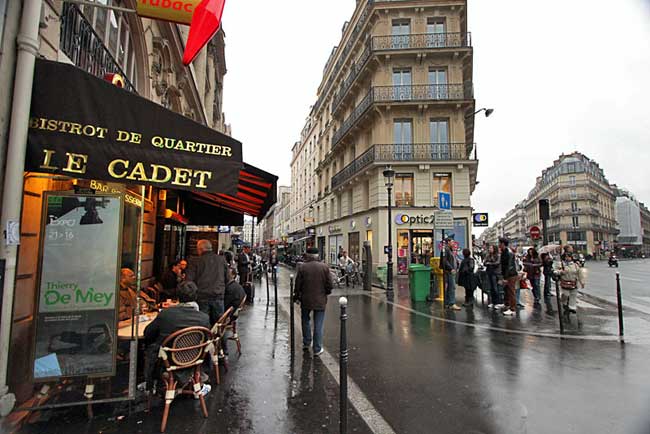 When my brain (or my feet) couldn't take any more, I returned to the 9th district and plopped down in a cafe for coffee and conversation with Parisians who were unwinding after work. Fortunately, there were no lack of choices. My apartment was located in the heart of Paris between Montmartre and the Louvre, an area teeming with theaters, restaurants, retail stores and, of course, the requisite coffee shops. A restaurant kitty-corner from my apartment served the best apple crumble I've ever tasted and the owner of a Tabac one block away whipped me up a fantastic salad with roasted vegetables one Saturday afternoon when I took a break from cooking.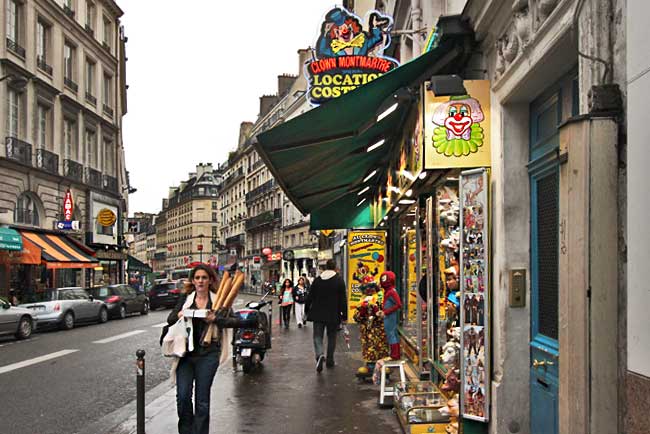 With all that vacation apartment rentals offer, I expected the price to be high. I had unknowingly arrived in Paris during fashion week, one day before my apartment rental reservation began, so I had to find a hotel room for one night. Despite searching for hours, the best rate I could find was €160 (about $218 USD) per night. Choke! The following day I hot-footed it to my apartment, which was priced at a very affordable €69 per night or €450 per week ($94 USD per night, $612 USD per week). Comfortable and affordable accommodations with lightning speed wifi, located in a non-touristy neighborhood – now that's a combination that just can't be beat. I'll definitely be adding apartments to my accommodations mix in the future.
If you're considering a visit to Paris, my favorite site for finding the best prices on accommodations is Booking.com. I earn a small sum if you book by clicking on the image below, which helps keep this blog free for you to read.
HomeAway.co.uk kindly hosted my stay in Paris, however the receipt and acceptance of complimentary items or services will never influence the content, topics, or posts in this blog. I write the truth, the whole truth, and nothing but the truth
Save