Most visitors to the Palenque Mayan Ruins in Chiapas, Mexico make the mistake of staying in the town of Palenque. Because the town and the archeological site share the same name, tourists assume that they are one in the same. Upon arrival, however, they discover that the ruins are a 15-20 minute ride from town. The short trip can be done by taxi for 50 pesos (about $4 USD) or colectivo (shared van) for 10 pesos (about 80 cents US), but there is an even better solution. Rather than staying in Palenque, choose accommodations in the tiny jungle village of El Panchan.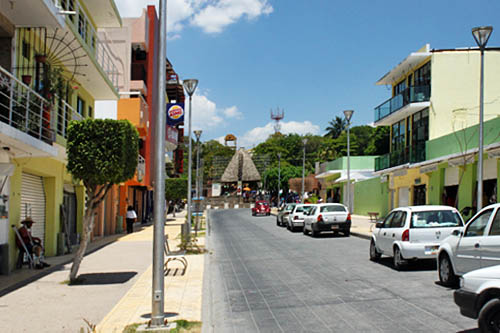 El Panchan's location right outside the entrance gate to Palenque is one reason to choose it but there are even more compelling reasons. First, the price of accommodations in El Panchan is much more affordable. Although there are numerous options, I chose Margarita and Ed's, where I rented a cabana with twin beds and a private, ensuite bathroom for about $15 per night. The room was spotless and well-furnished, there was round-the-clock hot water, and though the owners told me the closest Internet connection was in Palenque, I actually got a signal (albeit weak) on my Mexican TelCel Aircard that allowed me to get email and upload blog posts.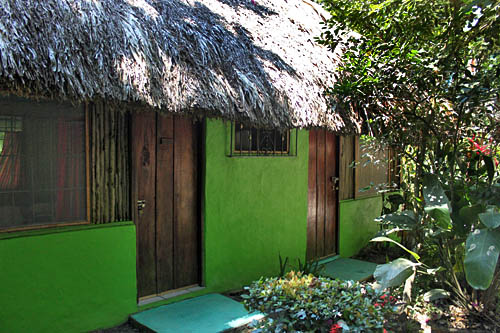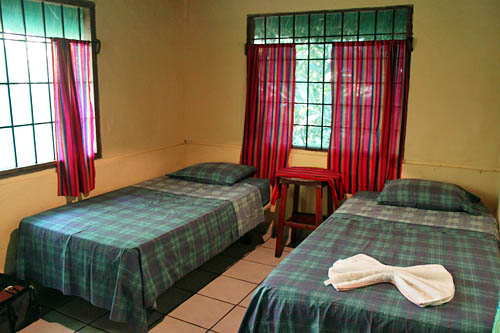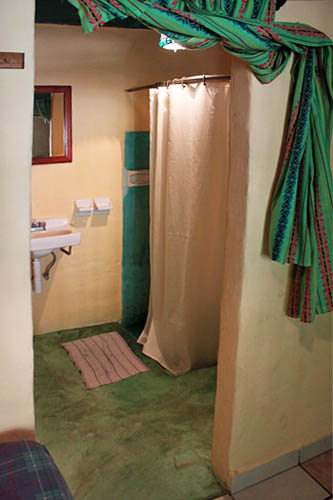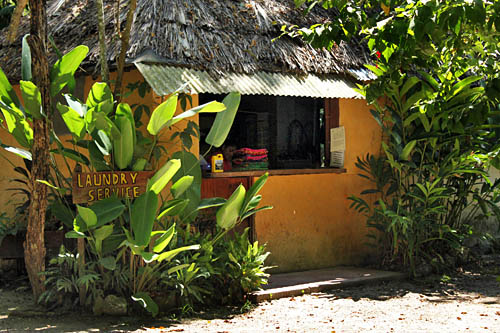 The view here is better, too, since El Panchan is literally carved out of the jungle. At first, narrow unmarked footpaths snaking through the thick vegetation seem to go nowhere. But follow them far enough and you will inevitably run into a tree house tucked into dense vegetation dripping with tropical blossoms. Even better, when you're lulled to sleep at night by a cacophony of tweets, trills, coos, and chirps, you realize this is no zoo; this is a real living jungle, with only rustic walls separating you from the wildlife. And if you're really lucky – as I was – you'll be there on a night when the howler monkeys decide to sound off, roaring their displeasure in a territorial display meant to protect their territory.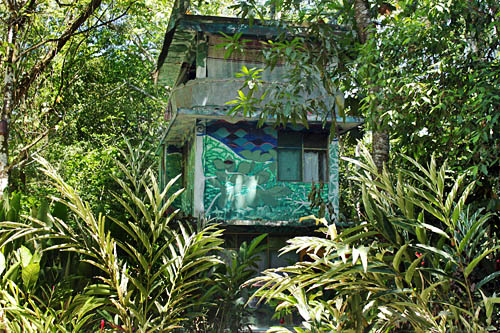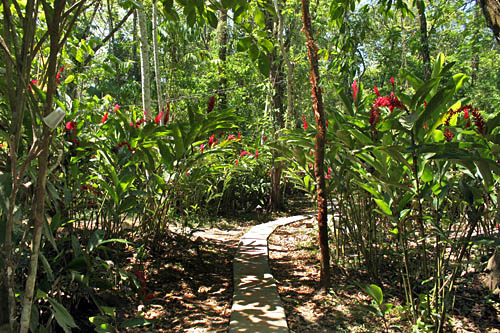 The monkeys screams are so intimidating that visitors think twice about going outside after dark, but in the end hunger bests fear and everyone picks their way along dim trails to Don Muchos Restaurant, site of nightly entertainment and amazingly good food. Billed as an Italian Restaurant, Don Muchos' menu offers up some fine pastas but they are better-known for the delicious pizzas they cook in their stone oven.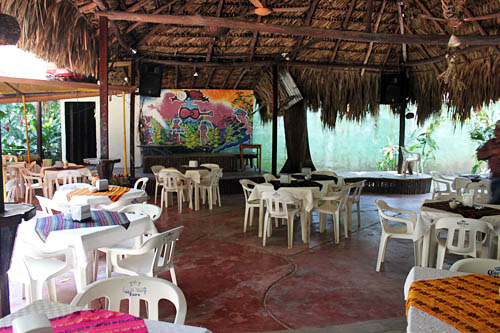 Past guests have left numerous comments on TripAdvisor and most agree with me that the village of El Panchan is the place to stay when visiting the Palenque Ruins, and Margaritas and Ed's is the best hotel in the village.  Margarita and Ed's has no website and phone service is unreliable in El Panchan, so the only option is to show up on their doorstep without reservations and hope for a vacancy.