The number of film festivals being held around the world has exploded since the first major one was held in Venice in 1938. According to FilmCampus.net, there are 183 film festivals held annually in North America alone. With all those to choose from, why would anyone care about a film festival in little ole' Sarasota?
For starters, although Sarasota may be a smaller city, the Sarasota Film Festival is anything but small. The 10-day event, which runs from March 27 to April 5, 2009, features more than 160 narrative, documentary, and short films from the U.S. and around the world, as well as a series of special events that will provide an opportunity for the public to interact with legends of film.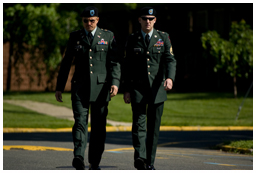 Each year, the festival kicks off with an opening night film that has been specially selected after months of viewing and vetting potential offerings. This year's selection, The Messenger, stars Woody Harrelson, Ben Foster, Samantha Morton, and Jean Malone. This timeless story of military brotherhood and service is a powerful story of military personnel who perform the function of casualty notification officers. The film production was supported by the U.S. Army, which worked on the script with the writers and directors to ensure that this sensitive subject was portrayed accurately. In honor of our men and women in uniform, the Sarasota Film Festival is hosting 400 members from all branches of the armed services at the screening and offering all military personnel a 25%Â  discount on tickets. Community members are also invited to donate tickets for "Send A Soldier to Opening Night," and SFF will match every donated ticket with an additional complimentary ticket for a soldier. Both Woody Harrelson and Ben Foster are expected to attend the opening night.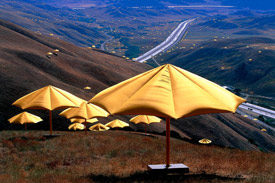 Also on offer are three sidebar events. The first, Green Cinema Now! is a collection of films and discussions that deal with issues and activism surrounding the environmental challenges facing our community, nation, and planet. Films in this category include Food Inc., Upstream Battle, Burning The Future, Crude, Talking Root: The Vision of Wangari Maathai, and The End Of The Line.
Being Hal Ashby: Mind of a Hollywwood Rebel, the festival's 2009 filmmaker tribute, is the second great sidebar event. Ashby is remembered for producing an unprecedented collection of films that defined a generation. A selection of his films will be screened throughout the festival, including Harold And Maude, Shampoo, The Last Detail, The Slugger's Wife, Bound For Glory, The Landlord, Lookin' To Get Out, Coming Home, and Being There.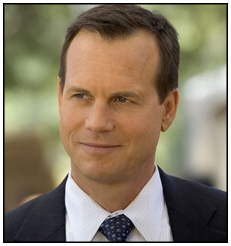 The final sidebar event, Environmental Spaces: Christo and Jeanne-Claude On Film, presents 13 films documenting the work of the acclaimed artists Christo and Jeanne-Claude, including Wrapped Coast and Along U.S.50. Christo and Jeanne-Claude's works are entire environments, whether they are urban or rural. The artists temporarily use one part of the environment. In doing so, they challenge us to see and perceive the whole environment with new eyes and a new consciousness.
SSF's closing night film will be Every Little Step, the story of the smash hit musical "A Chorus Line." Other events celebrate world cinema; provide a venue for participants to have lunch and one-on-one conversation with actor Bill Paxton; and feature a special performance by TJ Pagadowski and David Pasquesi, who will perform Trust Us, This Is All Made Up, a unique one-hour play that changes each time they take the stage.
There is so much more on offer, but it is best seen at the Sarasota Film Festival website, where tickets may be purchased for the special programs or any of the 160+ films on offer during the 10 day event.