Since this may be the very last time I ever come to the Outer Banks, I have taken a little time off from my business obligations to visit some of the more well-known tourist sites over the past two weeks. My original intention was to provide a photo tour of the Outer Banks on this post, and I started searching through all my old shots from the years I lived here, hoping to add to the recent photos I have taken. I came coming across this photo of the Bodie (pronounced 'body') Island Lighthouse that I shot on a gray and foggy winter afternoon some years ago. Although it is a pleasant enough study in mostly black and white tones, I started fiddling with the various filters in Photoshop to see if I could make it more interesting.
The effects that you can create in Photoshop are quite amazing. Have a look: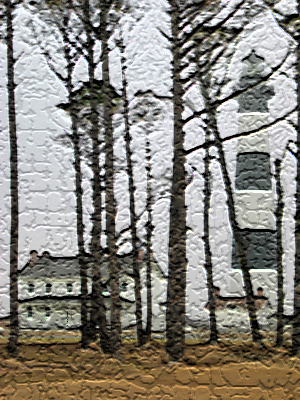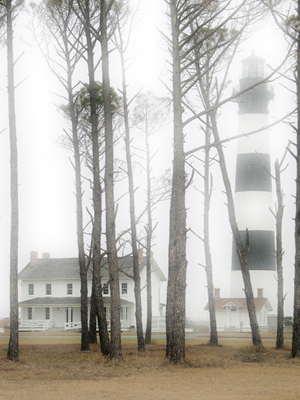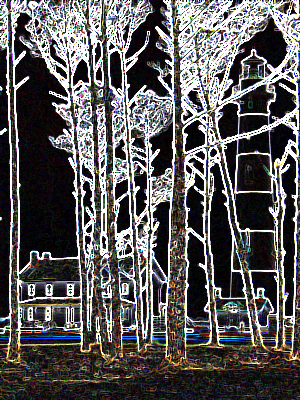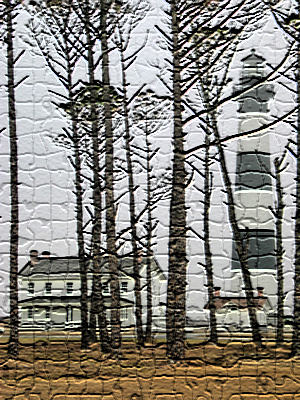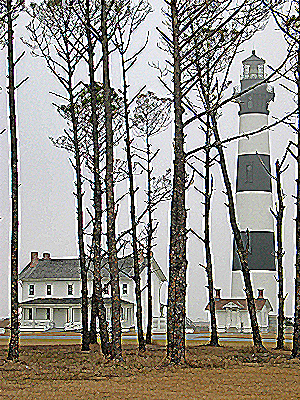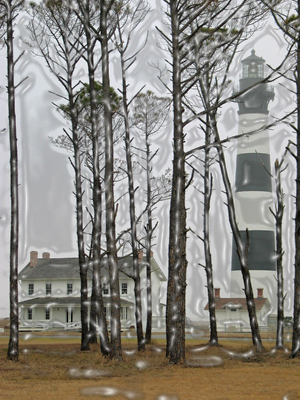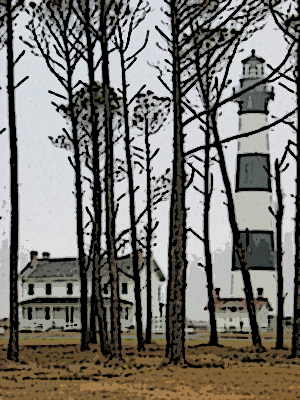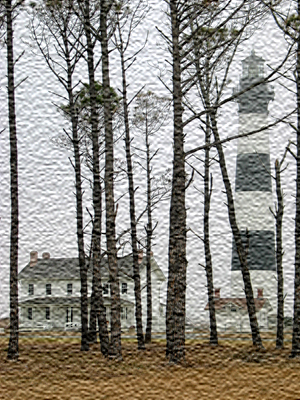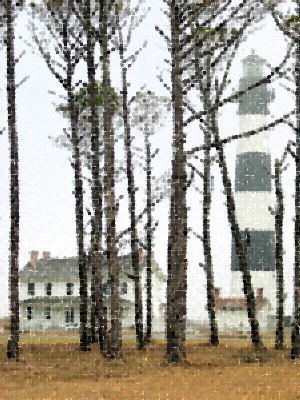 I promise more photos tomorrow of both well-known sites of the Outer Banks as well as little-known but fascinating sites.