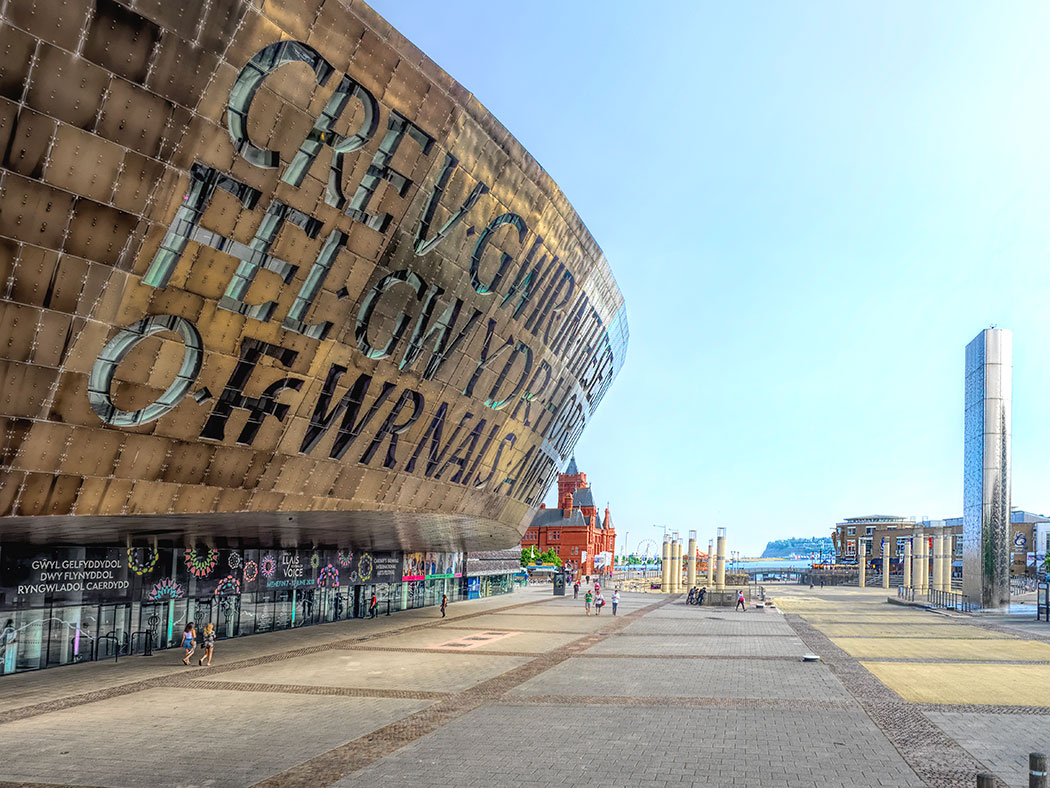 The city center of Cardiff, Wales, with its spectacular castle, may be the number one tourist destination in the Welsh capital, but Cardiff Bay runs a close second. The popular waterfront area owes its existence to abundant coal and iron deposits that were discovered in Wales during the 1700's. Both commodities were in great demand as the industrial age dawned at the beginning of the 19th century. During the 1830's, docks were constructed along the bay to facilitate the export of iron and coal. As a result, the city thrived. Seafarers from around the world made Cardiff their home. People from at least 50 nationalities settled in the area, a trend that continues to this day, making Cardiff one of the world's most diverse cities.
By the 1880's, the port was the world's number one shipper of coal. In 1913, more than 13 million metric tons were shipped from Cardiff Bay. It was the highest level the port would ever achieve. Demand for coal plunged after WWII and by the 1960's coal shipments had virtually ceased. Slowly but surely, Cardiff Bay devolved into a neglected wasteland of slums and derelict docks. Residents suffered high unemployment and poverty. Crime was rampant. The area essentially became one big red-light district. The city finally decided to tackle the situation in 1987. They impounded the Rivers Taff and Ely to create a massive fresh-water lake that became the centerpiece for redevelopment.
Today Cardiff Bay is home to scores of shops, cafes, museums, and a five-star hotel. The Pierhead Building, once the administrative office for the Port of Cardiff, was restored and reopened in 2010 as a visitor and education center for the Welsh National Assembly. Its magnificent red-glazed terracotta exterior peeks out from behind the Wales Millennium Centre (far left), which hosts ballet, dance, theater, comedy, and musical performances, and is home to the Welsh National Opera. Visit the official website for Cardiff Bay to learn more about what the area has to offer.
Unfortunately, my limited time in Wales meant I only had time to visit Cardiff. I long to do a more extensive road trip around Wales, as I now know this tiny country in the southwest corner of Great Britain is dripping with gorgeous scenery, national parks, lakes, waterfalls, and 40 blue flag beaches. But as I always say, that just gives me an excuse to return.