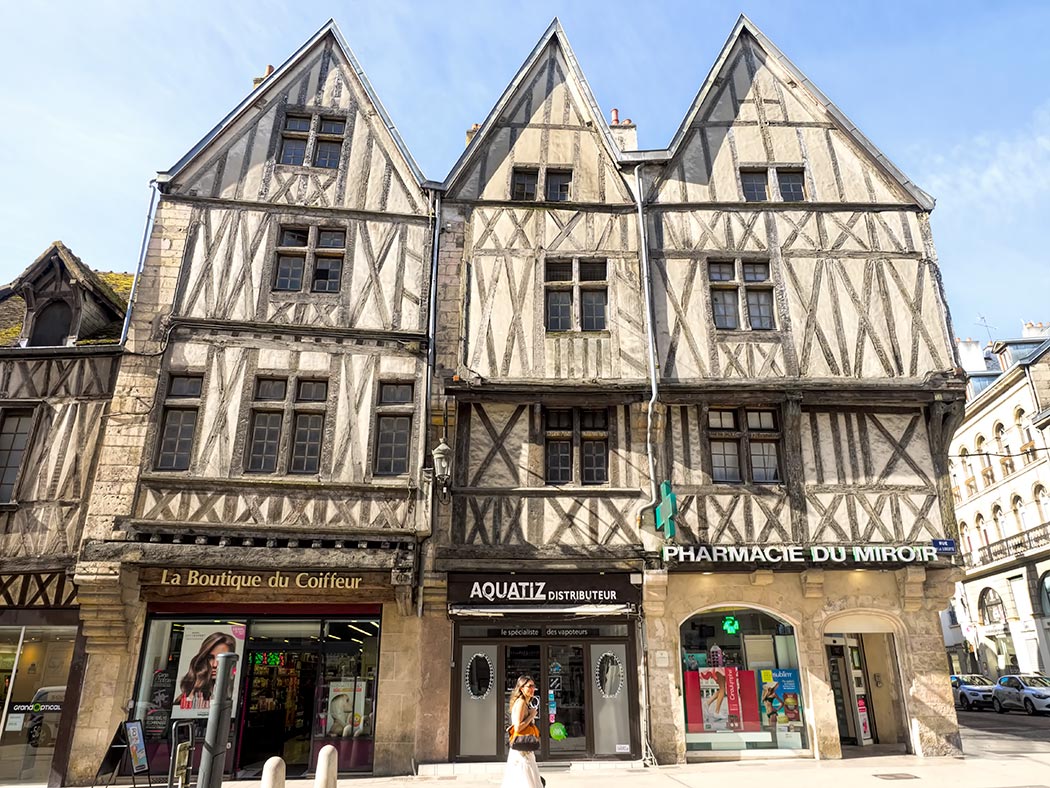 The city of Dijon, France may be best known for mustard and gingerbread, but architecture buffs also find it an intriguing destination. Fortunately, Dijon was spared from major destruction during the bombings of World War II, thus much of its ancient architecture survived intact. These half-timbered houses in Dijon are tucked into a narrow lane in the historic old town. They are known as the maison des trois visages, or house of three faces. Look closely, however. Though they may look like three separate houses but they are actually two; one was modified to have two gables instead of one.
These oldest remaining half-timbered house in Dijon, which date from the 15th century, have a distinct Alsatian influence (the Alsace region in north-eastern France and is famous for its its colorful half-timbered houses). Snoop around a little more and you will come upon a street where almost all the buildings exhibit half-timbered style. Fittingly, many of them are antique shops.
Author's note: I was a guest of Dijon Tourism during my stay in Dijon, France, however, the receipt and acceptance of complimentary items or services will never influence the content, topics, or posts in this blog. I write the truth, the whole truth, and nothing but the truth.