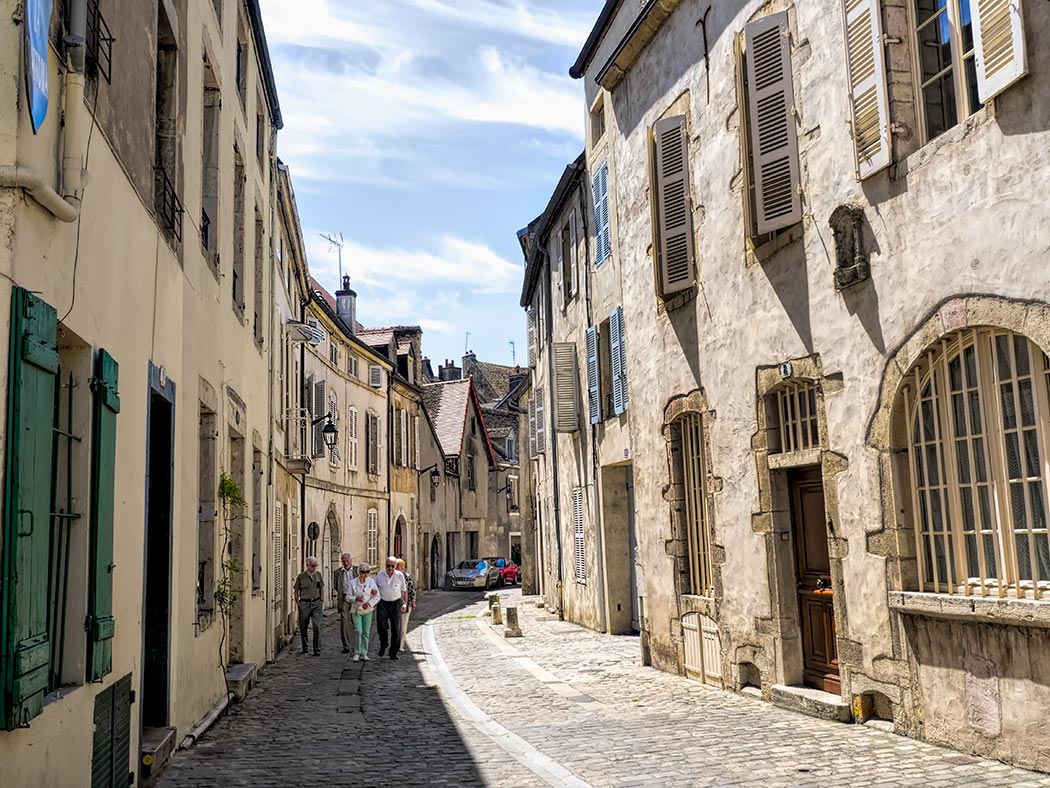 Walking through the old stone fortifications that once surrounded Beaune, France, is like riding a time machine back to the Middle Ages. Ancient masonry facades, stone lintels, and colorful wooden shutters adorn the medieval houses of Beaune. Millions of footsteps have polished the stone-paved streets to a high sheen. Drainage gutters still run down the center of the streets, and nearly every house has a set of wooden doors at the street level that leads down to a cool, dark wine cellar.
Located in the Burgundy Region of eastern France, Beaune's star began to rise in the 15th century with the founding of Hotel Dieu, a hospice dedicated to serving the poor and the infirm. The hospice supported itself through the sale of wines produced from its vineyards. Beaune piggy-backed on the exposure and grew to be the undisputed capital of Burgundy's wines. Fortunately, fame and fortune have not spoiled this precious village, which is home to about 22,000 residents. Not only does it retain its medieval feel, it offers a weekly market where vendors offer homemade products, and the locals are genuinely friendly ad welcoming.
Author's note: I was a guest of Dijon Tourism during my stay in Dijon, France, and they were kind enough to help me arrange a quick train ride to see the medieval houses of Beaune. However, the receipt and acceptance of complimentary items or services will never influence the content, topics, or posts in this blog. I write the truth, the whole truth, and nothing but the truth.