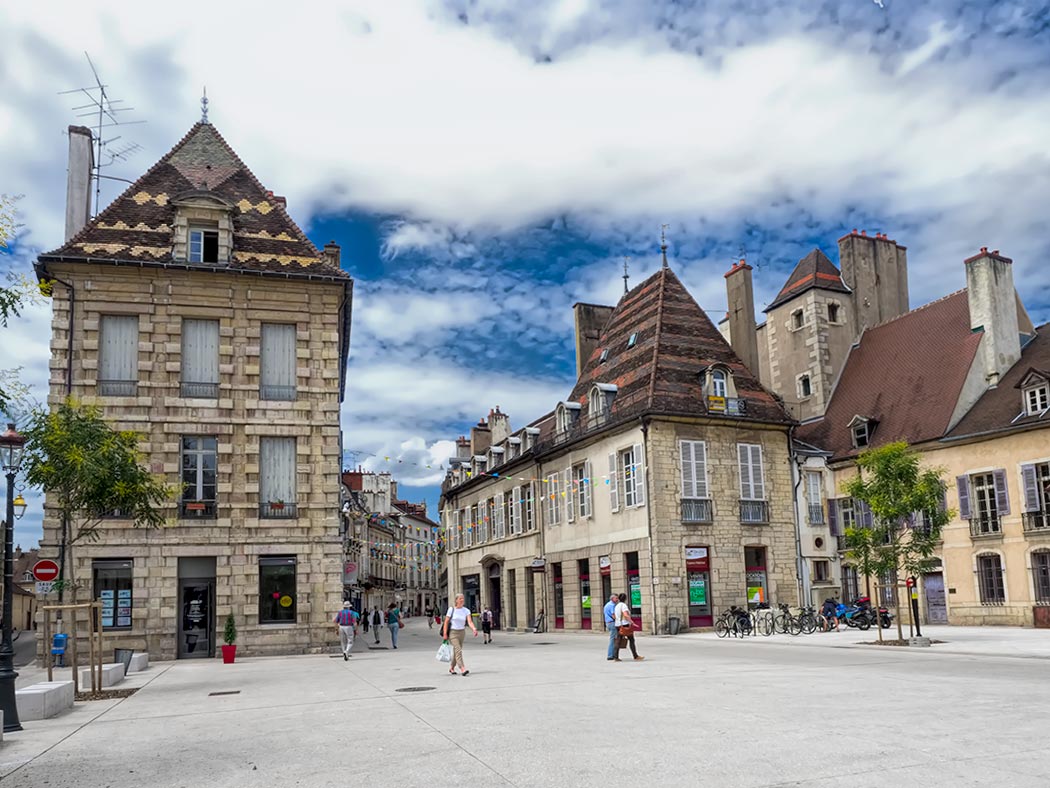 Private mansions such as the Hôtel Gauthier (left) and the Hôtel Rigoley de Chevigny surround the rectangular Place des Cordeliers square in Dijon, France. The place is named for the former convent of the Franciscans (once known as Cordeliers), which is a few feet away on Turgot street. Following the Franciscans, who settled in Dijon in 1243, the convent was taken over by the Dominicans in 1858. Since 2015, the old monastery has been occupied by the Odalys City Les Cordeliers Hôtel.
The French word for hôtel can be confusing. In medieval London, the term meant an "Inn," which almost every great nobleman possessed. Likewise, the French word represents old French hostels, which were generally owned by a French nobleman. The noblemen would use it as a place of temporary lodging, where they were treated as an occasional guest, along with other travelers who might occupy the premises. Today the term generally refers to privately owned mansions, with a couple of important exceptions. Hôtel de ville or mairie is a town hall, while Hôtel-Dieu ("hostel of God") is the old name given to the main hospital in French towns, such as the Hôtel-Dieu de Beaune. Place des Cordeliers was given a makeover and restricted  to traffic at the end of summer 2016, making it even more popular with locals and tourists. It is a lovely place to grab a chair in one of the sidewalk cafes and watch French life pass by.
Author's note: I was a guest of Dijon Tourism during my stay in Dijon, France, however, the receipt and acceptance of complimentary items or services will never influence the content, topics, or posts in this blog. I write the truth, the whole truth, and nothing but the truth.