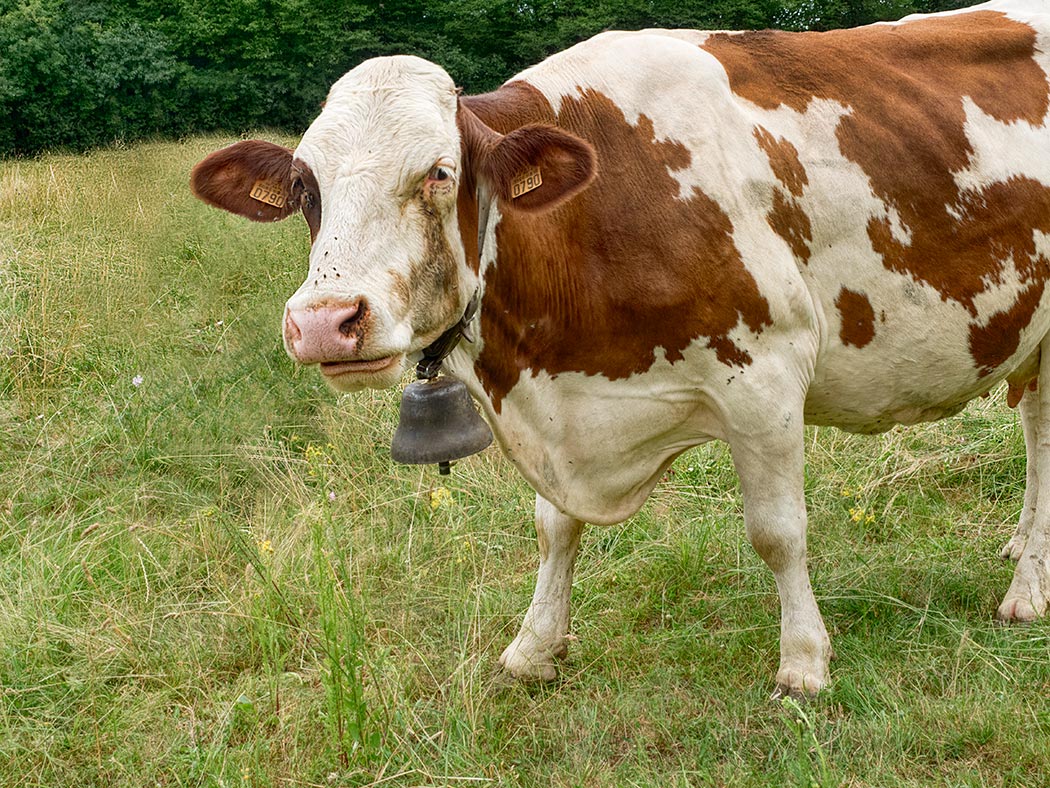 I came face to face with this giant Montbeliarde cow at the fruitère (dairy farm) of Marie Roy in Poligny, France. I was curious why she was the only cow who wore a bell around her neck. Marie explained that certain cows just naturally become leaders of the herd. They lead others between fields or back and forth to the dairy for milking. The bell apparently helps the rest of the herd to be alert to what the leader expects of them.
The Montbeliarde cow is one of only two breeds whose milk is allowed to be used in the production of France's famous Comte cheese. The other is the Simmental breed, which is allowed to provide no more than five percent of the milk used in the production of Comté. Considering the cow's size, I was amazed by her gentleness. She seemed unconcerned by my presence, looking up only momentarily before lowering her massive head to tear up another hunk of grass and wildflowers.
Author's note: I was a guest of the Comté Cheese Association during travels through Franche-Comté. However, the receipt and acceptance of complimentary items or services will never influence the content, topics, or posts in this blog. I write the truth, the whole truth, and nothing but the truth.