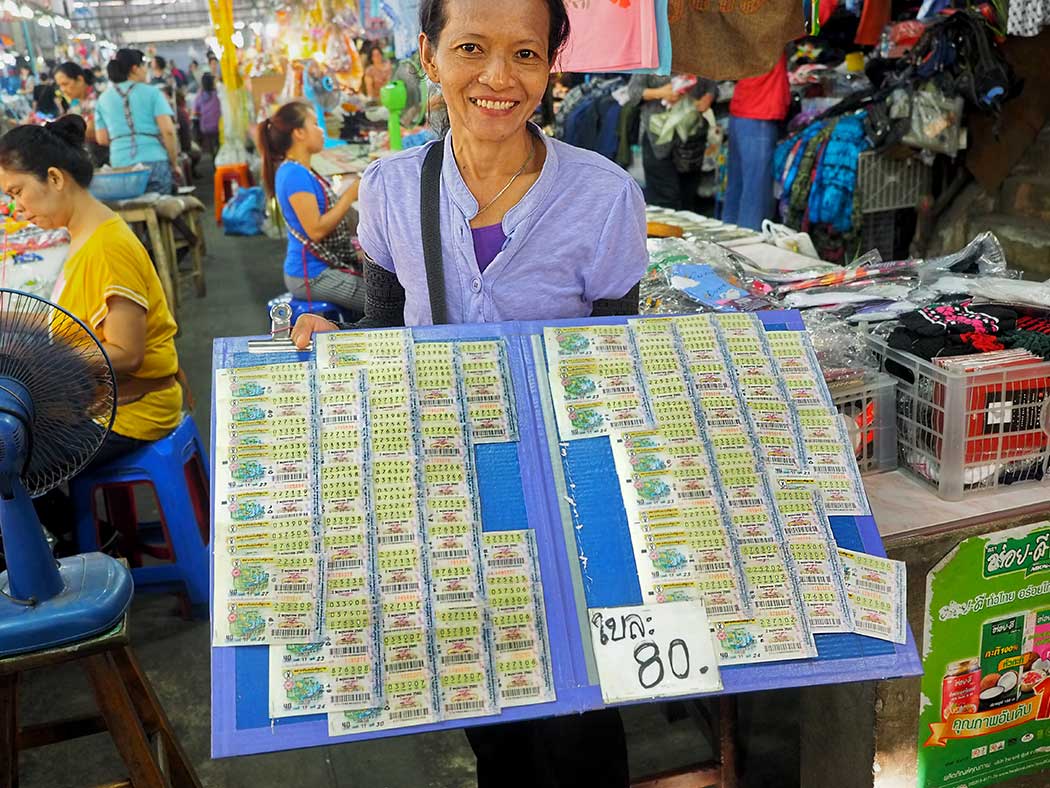 In addition to fresh fruits and vegetables, visitors can purchase Thai lottery tickets at the Chiang Mai Gate market in Chiang Mai, Thailand. Though gambling is in myriad forms is ubiquitous across Thailand, the only two legalized forms in the country are horse racing and the Thai Lottery. The lottery was legalized in 1974 and is administered by The Government Lottery Office (GLO).
Even though the payout is low (60% of proceeds are paid out in prizes), the lottery is very popular, and choosing the numbers for Thai lottery tickets has become an art form. Websites that claim to have super-successful formulas for choosing winning numbers abound. Like much else in Thai life, superstition also plays a role. Animals are seen to represent particular numbers, thus if a Thai sees a snake, cat, or certain type of fish, they may play the numbers associated with that animal. Because Thais also believe that the ghosts arising from disaster can bring good fortune, they often play numbers related to accidents.
Thai lottery tickets are sold in pairs that cost 40 Baht each (slightly more than $1 USD each). Winning numbers are drawn on the first and 16th of every month. Anyone over the age of 20 can play, regardless of nationality.