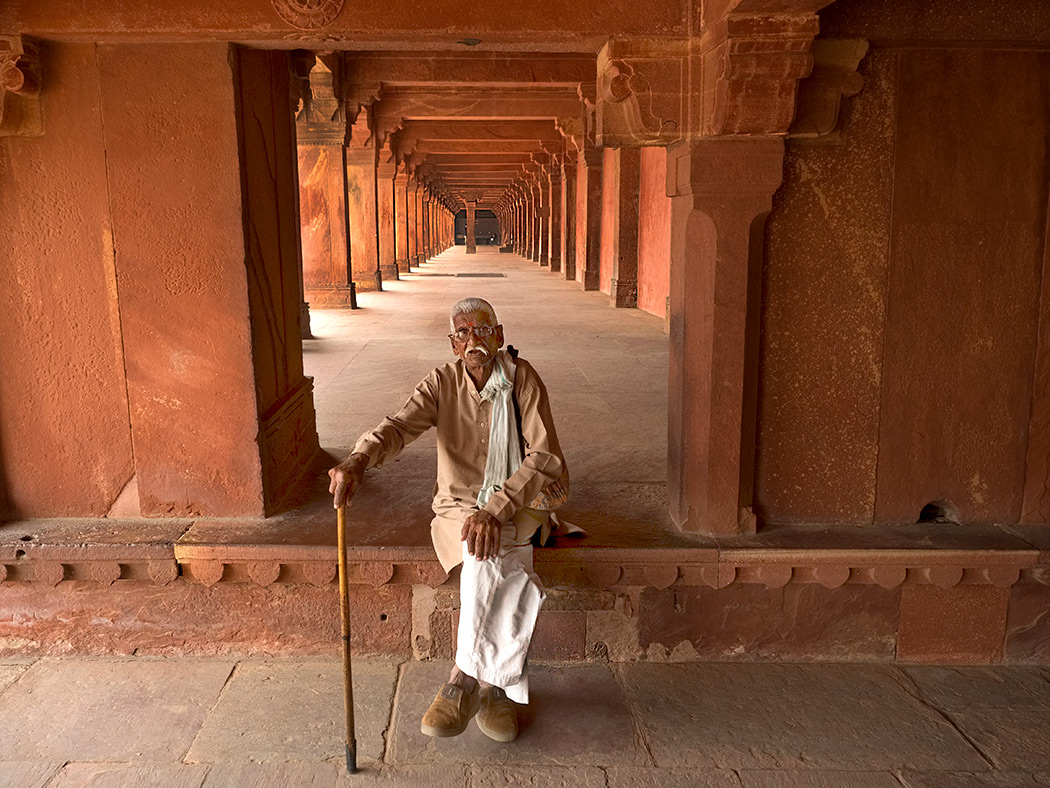 I turned a corner during my visit to the Fatehpur Sikri Complex and found this stately gentleman. He sat up straight, smoothed out his tunic, and motioned for me to take a photo. He seemed the perfect ambassador for the two-mile square site, where red sandstone buildings were adorned with some of the most exquisite, elaborate carvings I have ever seen.
Fatehpur Sikri was built by Emperor Akbar and served as capital of the Mughal Empire from 1571 to 1585. Akbar abandoned the site in 1585 when the spring-fed lake that supplied the city with water dried up; however, it was in nearly continuous use over the ensuing centuries. It was used by Mughal emperors, members of the Maratha caste, and even the British Army. As a result, most of the structures were well-maintained and did not suffer the ravages of time.
I spent several delightful hours exploring the complex. The nine gates and numerous towers in the original city walls are still largely intact. Even more impressive were the Diwan-i-Am (hall of public audience), Diwan-i-Khas (hall of private audience), and the palace of Jodh Bai palace. Fatehpur Sikri is no longer occupied, however the stunning white marble Jama Masjid Mosque, located outside the walls, is an active religious site that welcomes visitors of all faiths. Today the complex is a UNESCO World Heritage Site, one of three located in and around Agra, India.