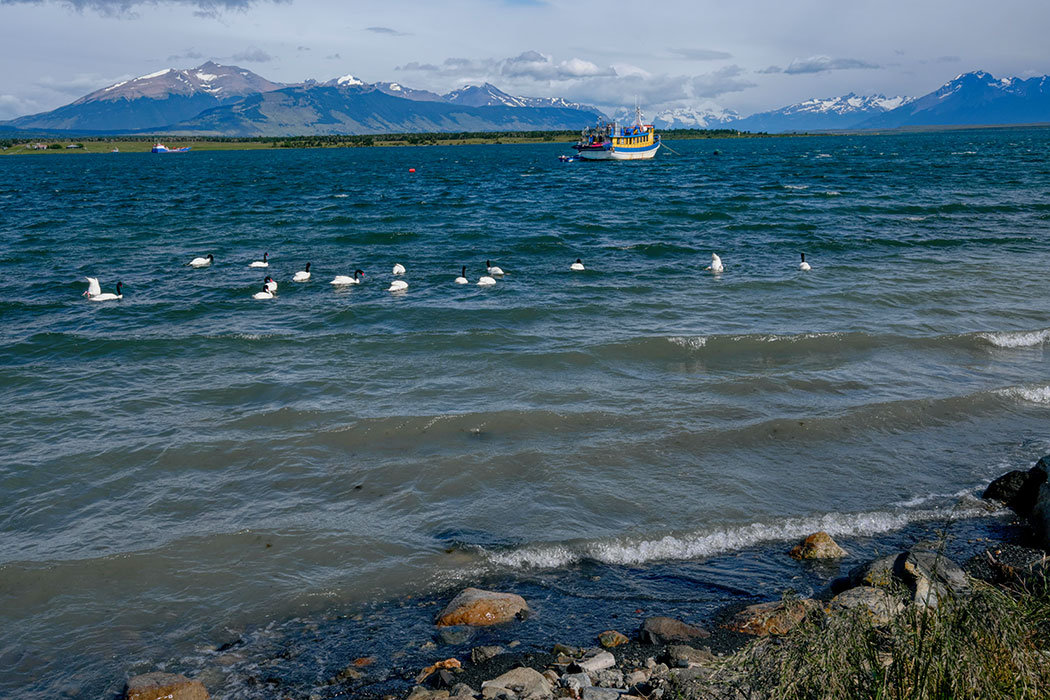 The pretty little town of Puerto Natales is perhaps best known as the gateway to Torres del Paine National Park in the Patagonian region of Chile. But I discovered an intriguing backstory. The town is located on the Señoret Channel, which connects Última Esperanza Sound with Bahía Desengaño, eventually leading to the Straits of Magellan and the Atlantic Ocean. Última Esperanza translates to "last hope," while Desengaño translates to "disillusionment" or "disenchantment." I stood on the shores of the town's waterfront and drank in what could only be described as a stunning vista of marine blue waters, framed by snow-capped peaks. How could this magnificent landscape have elicited such despondent names?
The explorer Juan Ladrilleros is responsible for the moniker Última Esperanza. In November of 1557 he set sail from Concepción, Chile, with a mission "to discover, explore and take formal possession of all the country from Valdivia south, and through the Strait of Magellan." The Straits, discovered by Ferdinand Magellan in 1520, separate mainland South America from Tierra del Fuego, the massive island that forms the southernmost tip of South America. The passage provided a way for ships to navigate between the Atlantic and Pacific Oceans without having to enter the perilous seas at the tip of the continent.
Almost immediately Ladrilleros was separated from the other two ships in his fleet, yet he continued his mission alone. Records indicate that he likely entered the Straits in July of 1558 and began exploring various channels, only to find them all dead ends. Última Esperanza Sound was his final attempt to find the passage. His hopes were dashed. It came to a dead-ended at the foot of a glacier. As for Desengaño Bay, it's not hard to speculate how it might have come by its name. Ladrilleros had to sail through it to get back to the Atlantic Ocean. Had he known that his voyage would play a role in the siting of Puerto Natales, today the second largest city in Chilean Patagonia, he might not have been quite so despondent.
If you enjoyed this mini story about Puerto Natales you may also be interested in my visit to Santiago, Chile, which is still suffering violent demonstrations and police brutality.