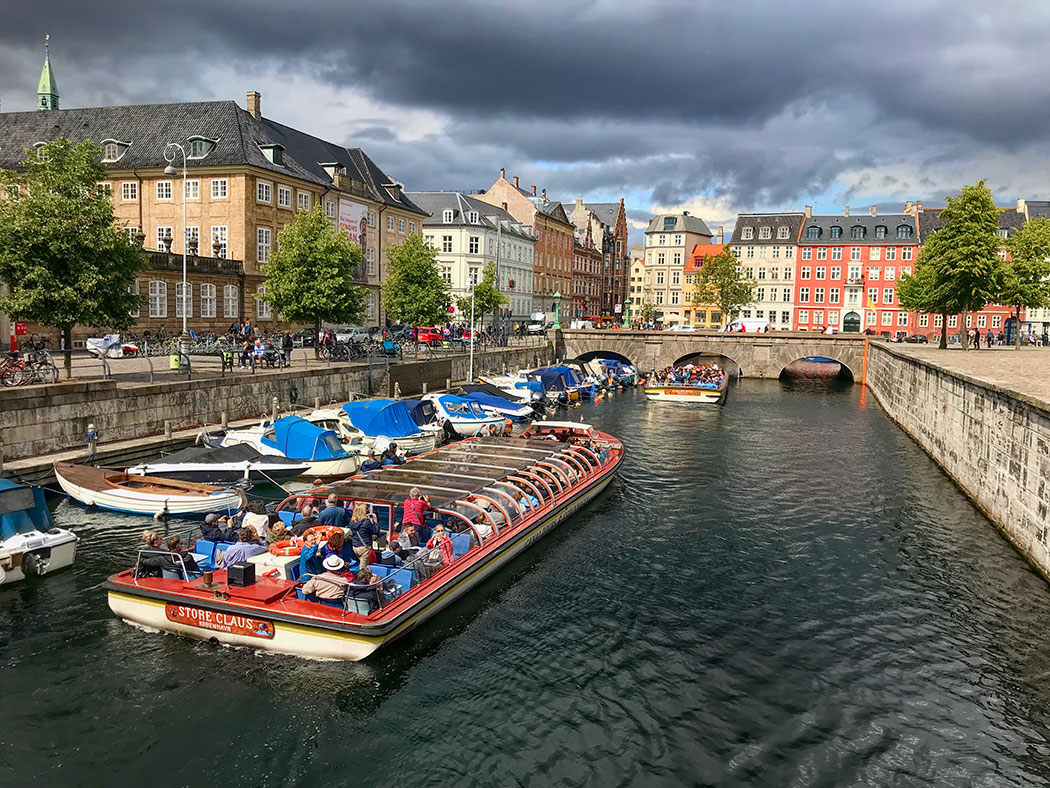 This view down Frederiksholms Kanal is one of the prettiest sights in Copenhagen. The canal runs along one side of the small island of Slotsholmen, which is home to Christiansborg Palace and the Royal Stables. The Prince's Mansion (upper left) once served as the official residence of the Crown Prince of Denmark. Today it houses the National Museum of Denmark. The three-arched Storm Bridge at center is named after the "Storm on Copenhagen," a military action that occurred during the 17th century Northern Wars. The bridge stands on the very spot from which Swedish troops mounted an unsuccessful siege on the city.
These days, the canals that criss-cross the city are no longer used for defense, however they still perform an important function. One of the best ways to see Copenhagen is from a boat tour of its charming canals, with Frederiksholms Kanal being one of the most attractive. Visitors can opt for a low-slung river boat, like the one shown in the above photo, a romantic gondola, a solar energy-driven boat, or even a kayak.
Author's note: I was a guest of Collette during my Spectacular Scandinavia tour. However, the receipt and acceptance of complimentary items or services will never influence the content, topics, or posts in this blog. I write the truth, the whole truth, and nothing but the truth.