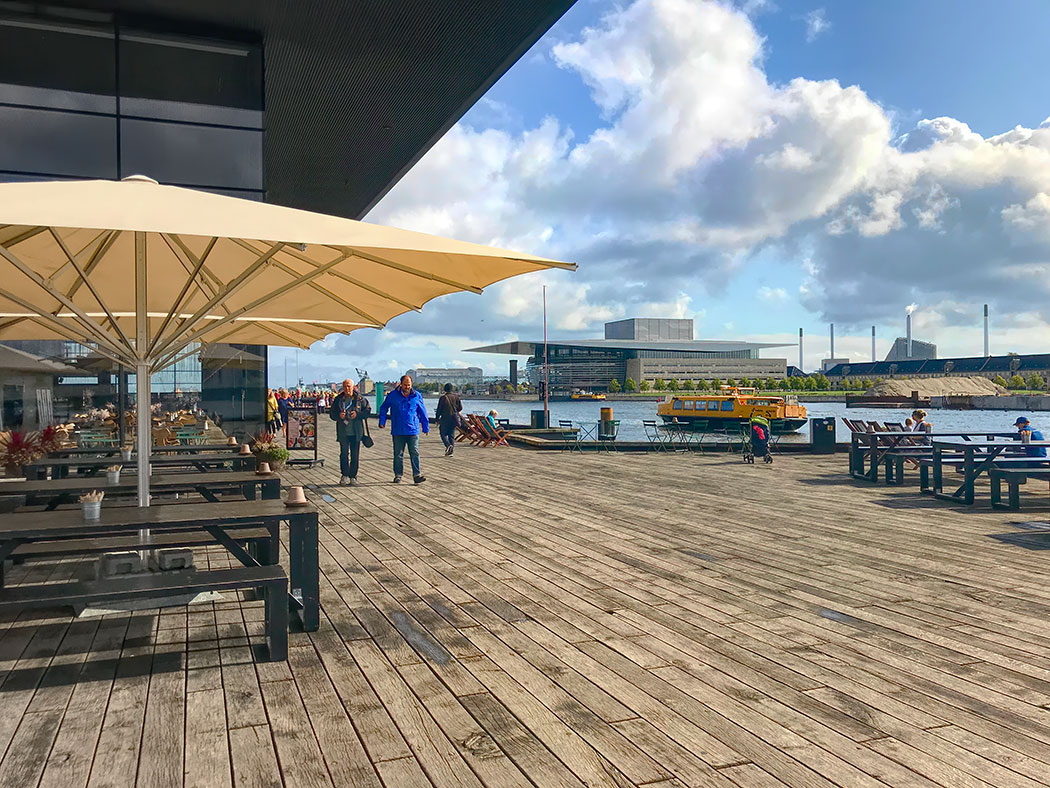 Since its founding, Copenhagen, Denmark, has been inextricably linked to water. The earliest written mention of the Danish capital is found in a 12th century book, which referred to the city as "Merchants' Harbour." This was undoubtedly a reference to the waterway we now know as Copenhagen Harbour. This broad and sheltered inlet, which provides the best approach to the Baltic Sea in all of Europe, allowed Copenhagen to develop into a powerful trading center. Unfortunately, as the city grew and prospered, the harbour became ever more industrialized and polluted.
Fast forward to 2015, when the City Council adopted the "Metropolis for People" proposal. The five-year plan had a simple goal: to make Copenhagen the most livable city in the world. A primary focus of the project was redevelopment of the land surrounding Copenhagen Harbour. This past summer I enjoyed the fruits of this project as I strolled down Inderhavn, the most central part of the harbour. On a crisp, sunny morning, I began at the 17th-century star-shaped military fortress known as Kastellet.
My first stop was the Little Mermaid, a famous bronze statue that depicts a mermaid transforming into a human. Further along I found Amalie Garden, where I diverted one block inland to see Amalienborg, the Queen's winter residence. Back at the harbourside, I continued to the new modern Skuespilhuset theater (shown at left in the above photo), where people of all ages were sunning on the deck or adopting strange Yoga and meditation poses. Across the harbor stood the stately new Copenhagen Opera House. Still further along, I took a two-block detour down Nyhavn Harbour to see its colorful old houses. I concluded my walking tour with an exploration of Christianborg Castle and the Royal Stables, where I was lucky enough to see the Kladruber Horses of the Danish Royal Family.
While many visitors take the view that two or three days in Copenhagen is plenty of time to see all the city has to offer, I was intrigued enough to return for a second visit. My first impression was equally positive, prompting me to write that Copenhagen is one of the world's best cities for family holidays. This time around I visited with Collette and saw even more. The city offers an impressive array of things to do and see, but the walking and biking paths around Copenhagen Harbour should be on every visitor's to-do list.
Author's note: I was a guest of Collette during my Spectacular Scandinavia tour. However, the receipt and acceptance of complimentary items or services will never influence the content, topics, or posts in this blog. I write the truth, the whole truth, and nothing but the truth.