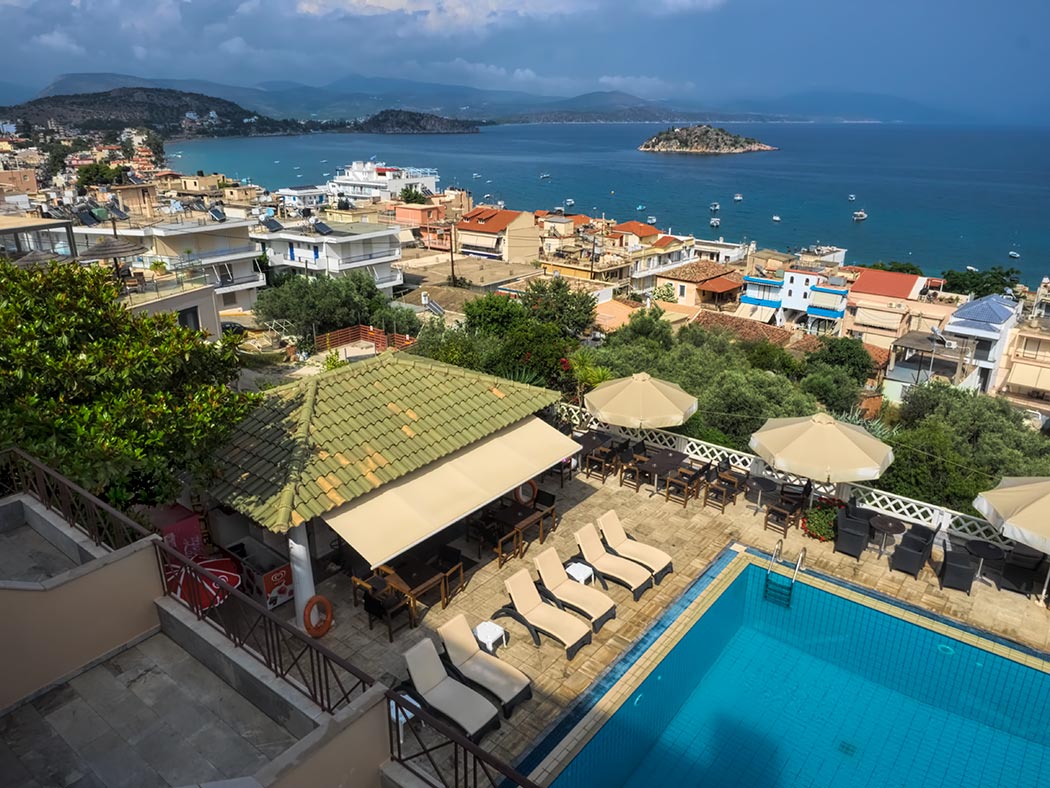 With its protected harbor and more than a mile of pristine sand beaches, Tolo Greece has grown from a small fishing village to become one of the most popular Greece holiday destinations on what is thought of as the "Greek Riviera." Families with children will especially appreciate the shallow water, which stretches at least 150 feet from the shore before dropping off. Tolo is just a 15-minute drive from Nafplio and less than 60 miles from Athens, makes it easily accessible for day trips as well as longer stays.
I didn't have the opportunity to do much more than stroll along the beach and enjoy a simple dinner at a seaside table during an afternoon and evening of free time. But that, along with this gorgeous view from the balcony of my hotel room, was a perfect wind-down from nine days of touring around the Greek mainland and Peloponnese peninsula. And the timing was perfect, because the following day we boarded a fast ferry for the famous Greek island of Mykonos, where I would spend hours exploring the narrow lanes of Chora Town.
Author's note: I was a guest of Collette during my stay in Tolo Greece. However, the receipt and acceptance of complimentary items or services will never influence the content, topics, or posts in this blog. I write the truth, the whole truth, and nothing but the truth.