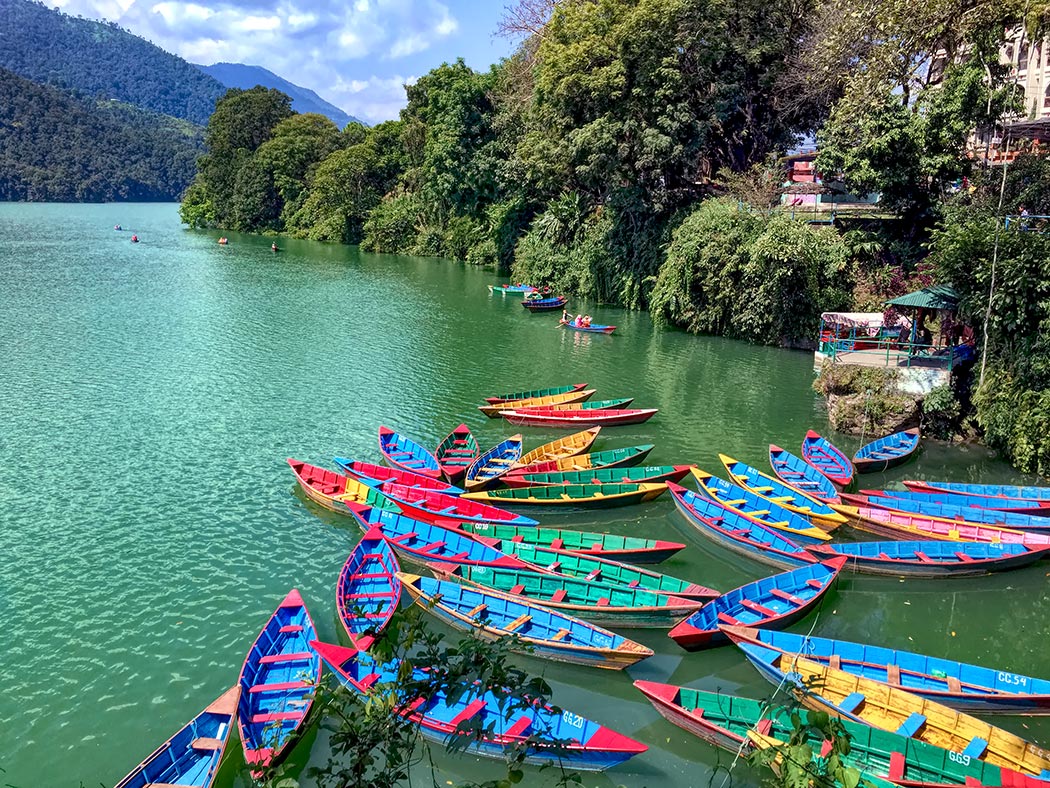 Pokhara is the second largest city in Nepal as well as the second most popular tourist destination in the country. I've visited Pokhara at least ten times over the years and it offers much for tourists, but for me the city's most impressive sight has always been the colorful wooden boats on Lake Phewa. The boats in the above photo are available to rent for the day, with or without a man to row. From the center of the lake, on days when skies are blue, boaters are treated to a spectacular view of the Annapurna Himalayas reflected into the blue-green waters.
A short distance away, at the end of Barahi Path (road), another cluster of colorful wooden boats line the shore of Lake Phewa. These somewhat larger boats ferry groups to a small island in the center of the lake that is home to the revered Barahi temple. Devoted to the Goddess Durga, this temple is worshiped by both Hindus and Buddhists. The boats make a complete circuit of the tiny island before rowing up to a dock where passengers disembark. Many visitors make a day of it on the island, praying for health and good fortune, enjoying a picnic lunch, and feeding the fish that flock to the shore under the protection of the goddess.
Considering a future visit to Nepal? You'll want to check out my Essential Travel Guide for Pokhara, Nepal, which is updated regularly.