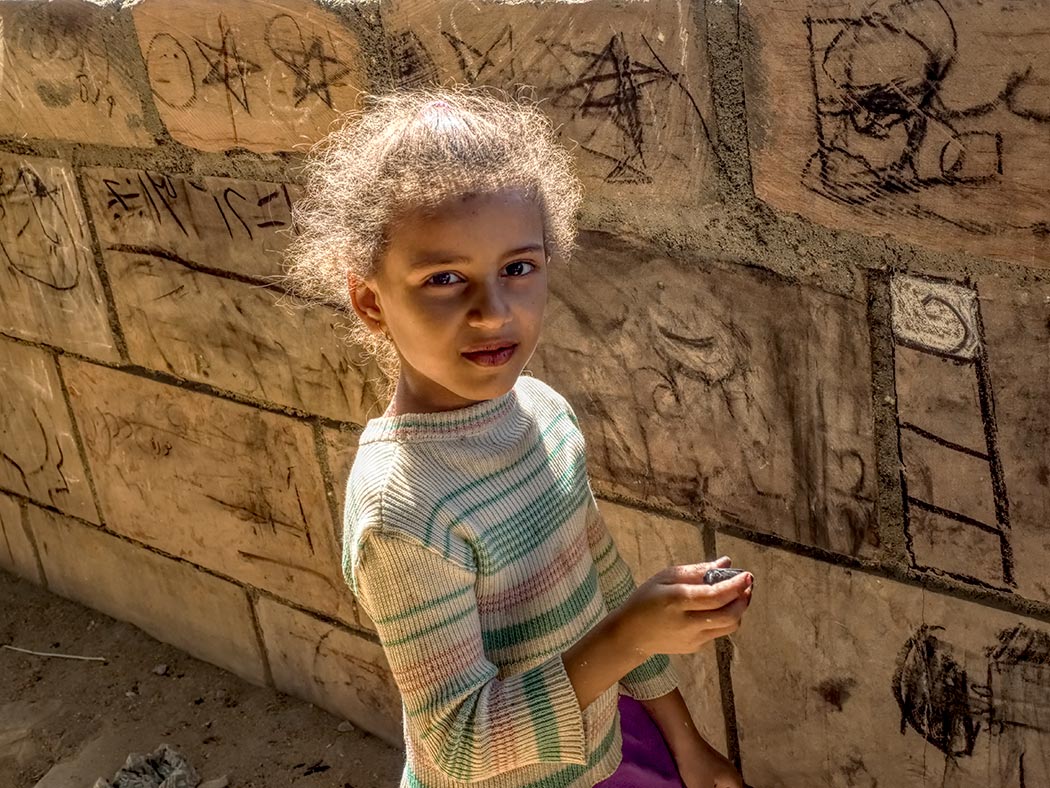 When our traditional dahabiya stopped for a visit in the small village of El Kab, Egypt, children flocked to the dock to sell their handmade baskets. This little girl, however, was more interested in drawing on a nearby stone wall with a piece of charcoal. Extracting myself from the fray, I wandered over to see what she was doing. With no shared language, we couldn't communicate, but I tried to convey that I liked her creations with sign language and smiles. She flashed a shy smile of appreciation, nodding when I pointed to my camera for permission to take her photo.
More than any other photo of people I met during my Nour El Nil cruise, this one stayed with me. Not only is this girl incredibly beautiful, but she linked me to ancient Egypt in a way that none of the tombs and temples had been able to. As I watched her draw, I realized that ancient Egyptians must have started creating hieroglyphics and images in the exact same way.
Disclosure: My Nile River Cruise was partially hosted by Nour El Nil Cruises. However, the receipt and acceptance of complimentary items or services will never influence the content, topics, or posts in this blog. I write the truth, the whole truth, and nothing but the truth.