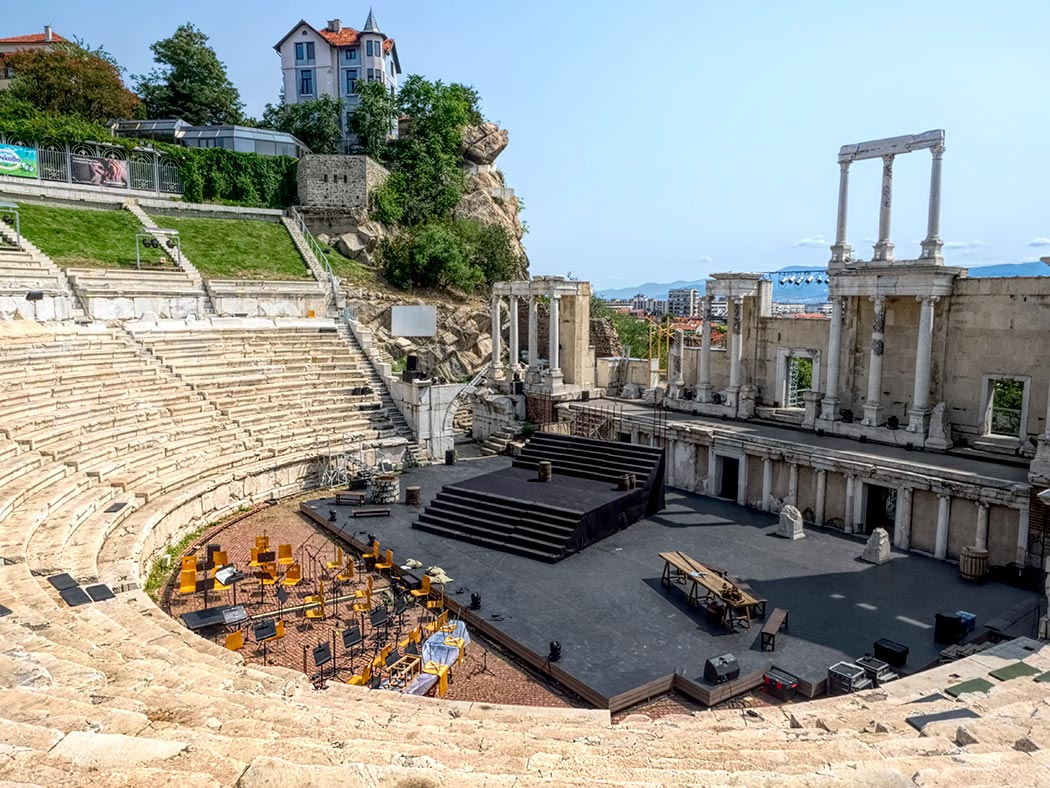 The ancient Roman Amphitheater in Plovdiv is one of the most stunning sites in Bulgaria. Records show evidence of occupation in Plovdiv as far back as 6,000 BC, during the Neolithic Age, making it one of Europe's oldest continuously inhabited cities. In the Bronze Age it became a Thracian settlement named Eumolpias, and in 342 BC it was conquered by Philip II of Macedon, who renamed it Philippopolis in his own honor. The amphitheater was constructed during the late first century AD by the Romans, who conquered the city in 72 BC. In ancient times the theater could hold up to 7,000 spectators, who likely attended exhibitions of gladiators fighting savage animals. Over time, as the city suffered numerous occupations, the theater was abandoned and was eventually buried under sediment.
The Amphitheater in Plovdiv was rediscovered in the 1970's following a landslide that revealed a portion of the ruins. Remarkably, it is once again being used for concerts and plays. After excavations were completed, a modern stage and audio-visual system were installed and enough of the original marble seating remained to accommodate up to 3,500 spectators. Today it is considered to be one of the best preserved ancient theaters in the world. The site, which is located in the center of the Old Town of Plovdiv, is also open to visitors who are welcome to roam the horseshoe-shaped seating, orchestra, stage, and backstage areas.
Interested in learning more about the most stunning sites of Bulgaria? You may be interested in my story about Rila Monastery.