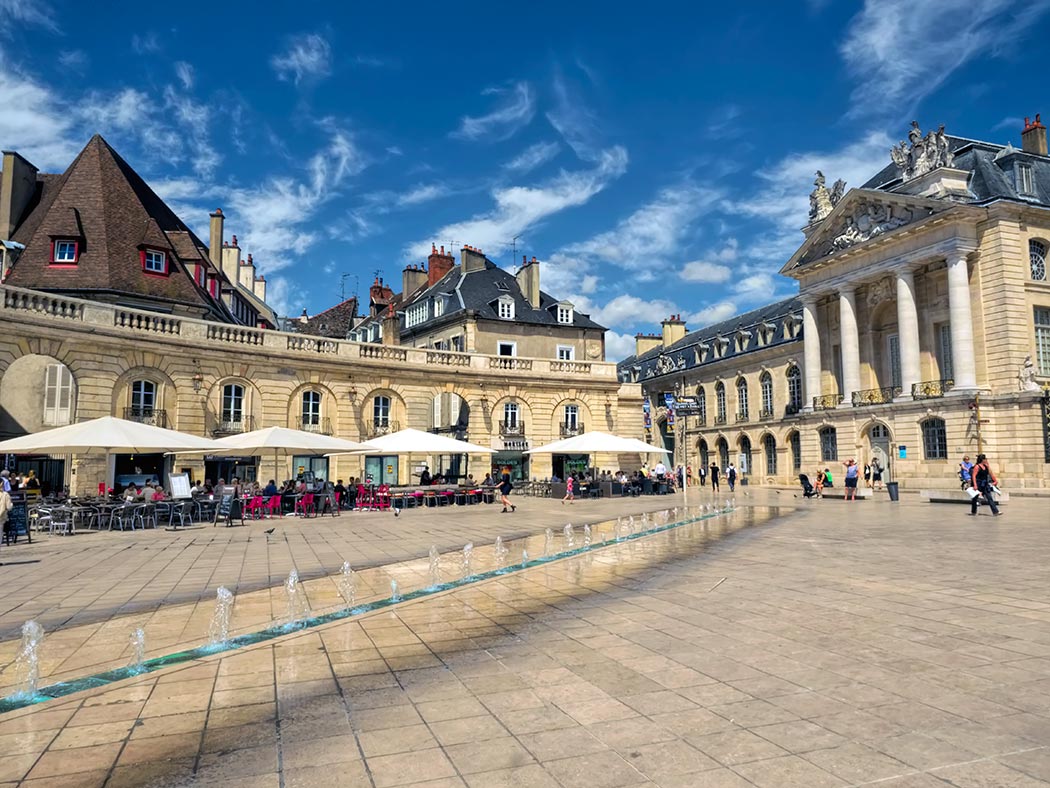 Place de la Liberation, literally the "place of the liberation" in English, sits at the historic center of Dijon France. It is designed in a semicircle and anchored on one side by the palace of the Dukes of Burgundy. Down through the centuries, the square has had many names. Upon completion in 1686, it was dubbed the Royal Square. During the French Revolution (from 1789 until 1799), the statue of Louis XIV that stood at its center was destroyed and the square was renamed Place d'Armes. It was subsequently named Imperial Square under the Empire in 1804, Royal Place during the Restoration in 1814, and once again was known as Place d'Armes in 1831 under the Monarchy of July. During the German occupation in World War II, it was renamed Marshal Pétain Square. Finally, in 1944, it was given its current name, Place de la Liberation.
The square's current look is the result of a facelift it received in 2005-2006. Three fountains were installed and its surface was covered with the local Comblanchien limestone, known for its beautiful beige color. It was also restricted to pedestrian traffic at that time, making it the most popular public space in Dijon. Today it is the place where locals and tourists go to be seen, to have a bite to eat at one of its numerous open-air cafes, or to allow children to romp in the fountains.
Author's note: I was a guest of Dijon Tourism during my stay in Dijon, France. However, the receipt and acceptance of complimentary items or services will never influence the content, topics, or posts in this blog. I write the truth, the whole truth, and nothing but the truth.