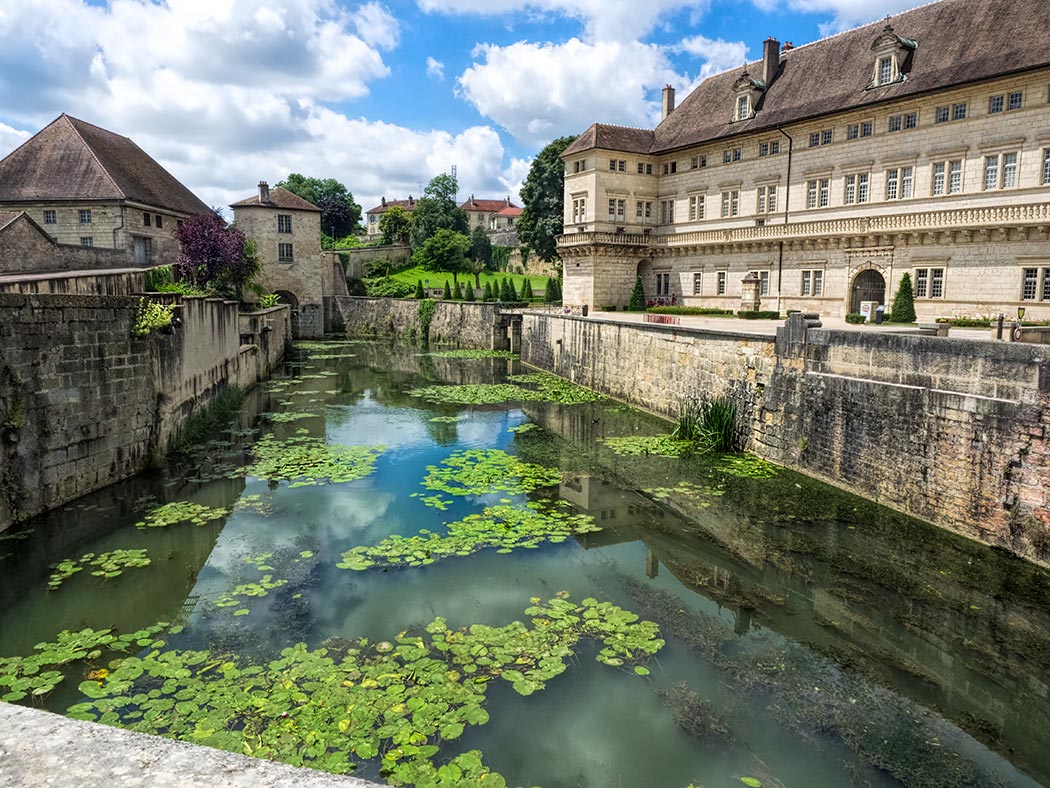 View along the old Tanners Canal in Dole, France, with Hotel Dieu at right. The canal is so named because its water was used to produce leather goods in the numerous tanneries that lined its banks during the middle ages. The canal was fed by a natural spring that rose up within the walls of the town. Upstream from the tanneries, the spring was the source of drinking water for the town. Downstream it flushed away the odious chemicals and wastes that produce such a stench in the tanning process. This precious source of water also allowed the town to withstand the sieges of 1479 and 1636.
Today, only one tannery remains along the banks of the Tanners Canal in Dole. Though it is no longer active, displays inside the restored workshop detail the laborious process of tanning. Perhaps most interesting, this one remaining tannery was owned and operated by Jean Joseph Pasteur, father to the famous Louis Pasteur. A few documents in the workshop document the work and accomplishments of the younger Pasteur, and a small alley aside the workshop leads to his childhood home, which is marked by a bronze plaque.
Want to know more about how ancient tanneries operated? Check out my story about the tanneries of Fez, Morocco, where workers still tan hides in the traditional manner with pigeon droppings.