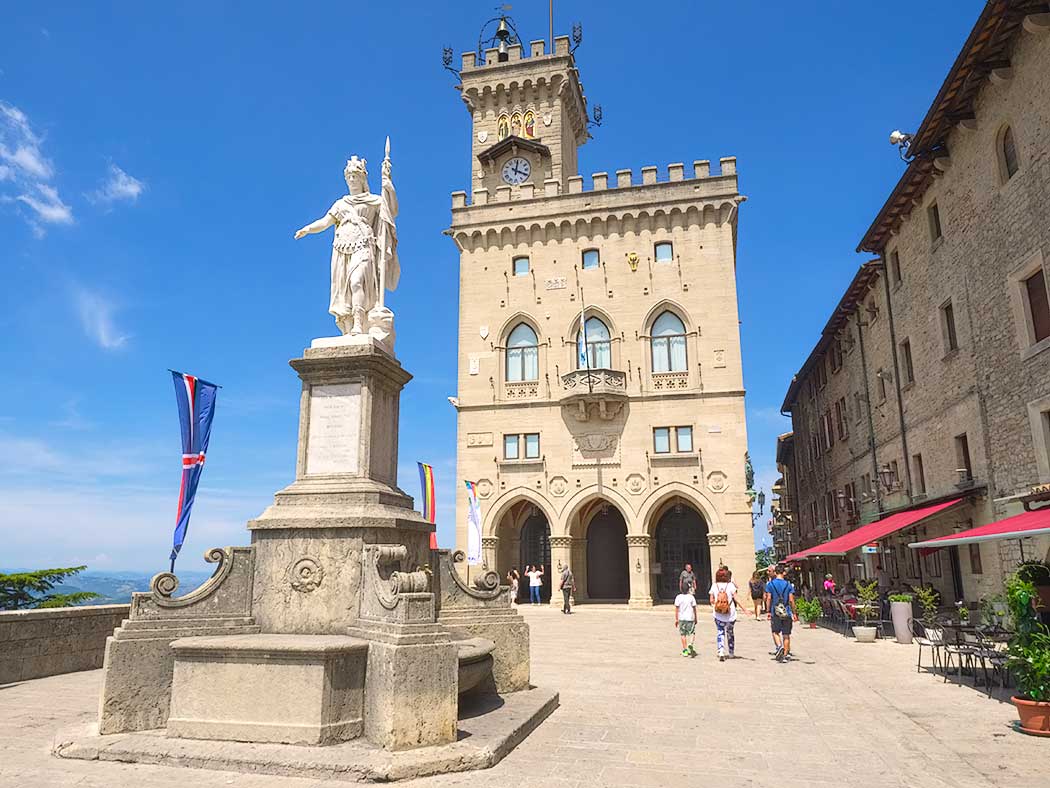 Liberty Square in the city of San Marino, which is the capital of the Republic of San Marino. Not only is it one of the tiniest countries in the world, San Marino is completely surrounded by Italy. Though the enclave measures just 24 square miles in size, it is a spectacular 24 square miles. The historic capital city perches atop Monte Titano, a stunning rocky outcrop that thrusts unexpectedly from the plains. The three 11th century castles that crown its peaks served as citadels that protected the early citizenry. Today, they are tourist attractions for those who have stamina enough to make the climb to the top via the city's cobblestone streets.
The country's claim to fame was obvious from the moment I crossed over the border with Italy. An overhead banner proclaimed "Land of Freedom," a reference to it being the oldest republic in the world. Founded as an independent monastic community in AD 301, its Constitution was written in the 16th century, thus it is considered to have the earliest written constitution still in effect. The historic center of San Marino and Mount Titano became part of the UNESCO World Heritage List in 2008. It's worth seeing, but a day trip is all that's necessary.
Want to read more about my travels around Italy? You may enjoy this story about my visit to the region of Puglia, Italy.