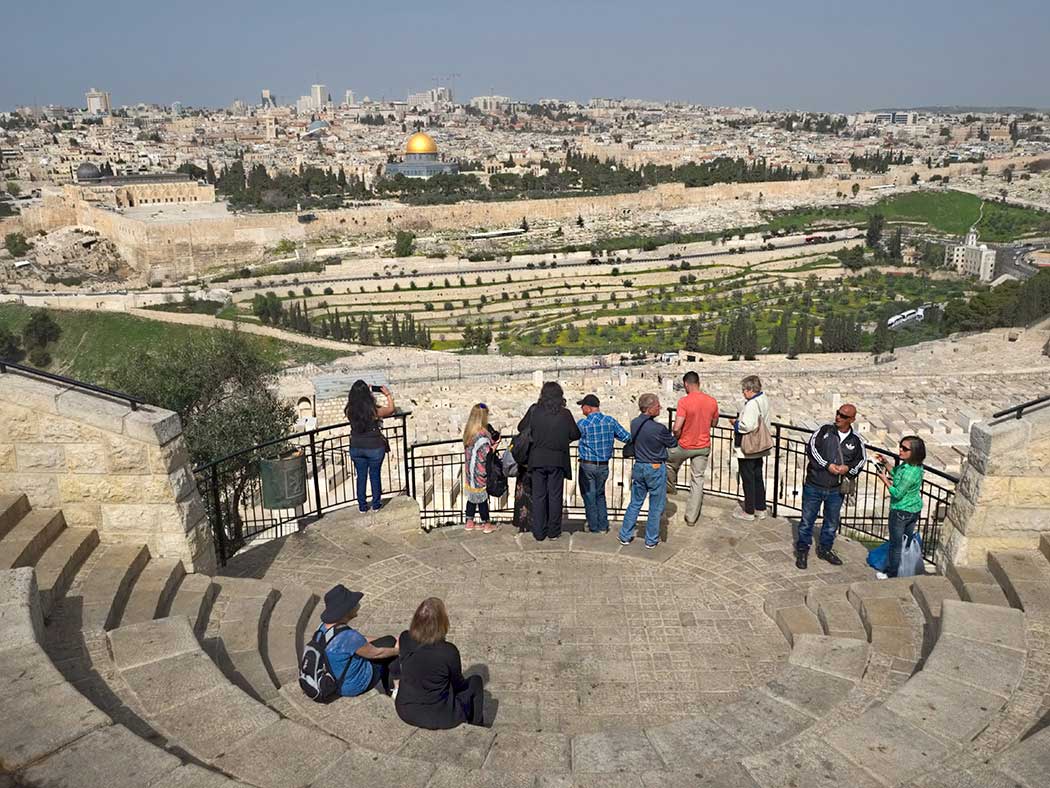 The Old City of Jerusalem, seen here from the Mount of Olives. The Jewish cemetery is located directly below the viewing platform. On the opposite side of the valley, the Muslim cemetery snugs up against the walls of the Old City. Temple Mount, with its golden-roofed Rock of the Dome, is seen at center left within the city walls. The modern city of Jerusalem is visible on the horizon.
In the early 16th century, the Ottoman Turkish sultan Suleiman the Magnificent built the walls that surround the Old City. They stretch for 2.8 miles, rising as high as 49 feet in places, and encompass less than half a square mile. The walls were very necessary; since its founding in the 4th millennium BC, Jerusalem has has been attacked 52 times and destroyed twice.
With religious sites considered holy by Jews, Christians, and Muslims alike, control of the Old City has long been controversial. Today it is home to nearly 40,000 residents who reside in one of its four quarters: Armenian, Christian, Muslim, and Jewish. Temple Mount, Dome of the Rock, the Western Wall, Al-Aqsa Mosque, and the Church of the Holy Sepulchre are accessible to all, though the interior of the mosque is only open to Muslims.