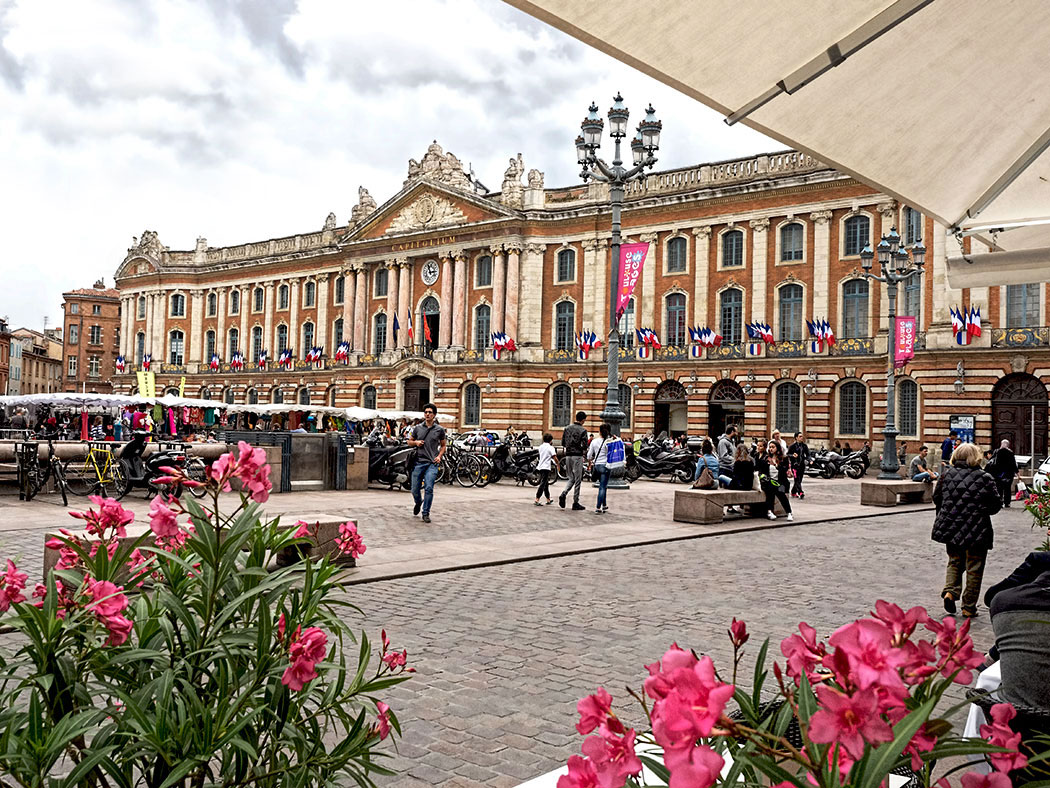 When I first visited France some years ago, I noticed that every town had a building named Hôtel de Ville. Without any French language skills, I just assumed they were hotels. I remember thinking that it must be a huge chain, as I saw their properties were in almost every town. When I finally figured out that the term Hôtel de Ville was French for City Hall, I felt a little sheepish.
Now, years later, I'm an old hand at France. I can even read and understand enough French to get by. So when I arrived in southern France a few weeks ago, the City Hall in Toulouse was high on my list of things to see. Little did I know that my ignorance would soon rear its ugly head once again. When I confidently asked the hostel manager for directions to the Hôtel de Ville, he was quick to correct me. "We never call it that. In Toulouse, we say the Capitole."
Whatever it's called, the City Hall in Toulouse is a gorgeous neoclassical hunk of architecture with eight pink marble columns across the facade. The inside, with its "Salle des Illustres" mirrored gallery and impressive collection of murals, is just as attractive. In addition to being the seat of government, the Toulouse City Hall is also home to the National Theater's orchestra and opera. The public is welcome to stroll through the major salons for free.