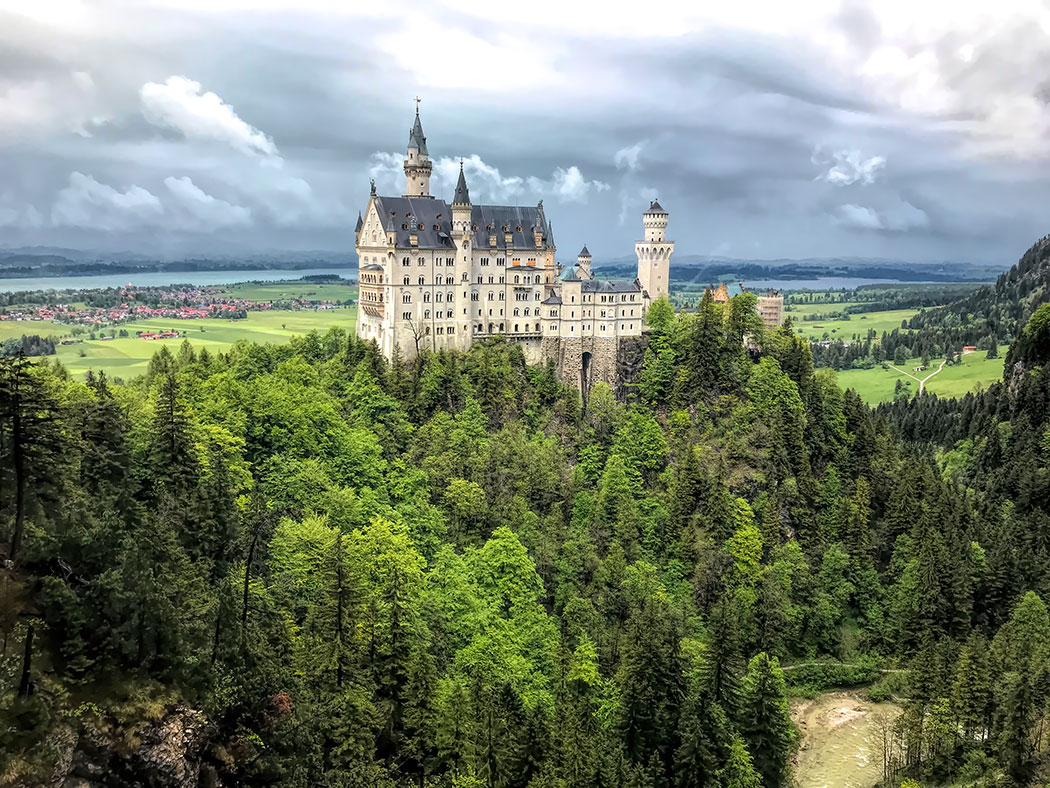 There is no mistaking the resemblance between Neuschwanstein Castle in Bavaria, Germany, and Sleeping Beauty's Castle at Disneyland in California. Built in 1886 by King Ludwig II, the fairy tale castle was for years rumored to have been the inspiration for Walt Disney. That rumor was finally confirmed in 2012. A Disneyland representative admitted to an Orange County Register reporter that Walt Disney and his wife had visited Neuschwanstein Castle prior to the construction of Disneyland. It was indeed the template that Disney had in mind when he was designing his Magic Kingdom.
Ludwig built the castle in a remote location, intending to retire from public life. His reign as king had lasted only two years before Prussia swept in and conquered his kingdom. How ironic, then, that Neuschwanstein, intended as a hideaway for a reclusive king, should become the world's most famous castle. Today it is one of the most popular tourist destinations in Germany, attracting an estimated 1.4 million visitors each year.
Neuschwanstein Castle is an easy day trip from Munich, Germany. The site can be accessed by car, train, bus, or by booking a tour with any number of local tour operators. For more information about visiting the castle, click here.