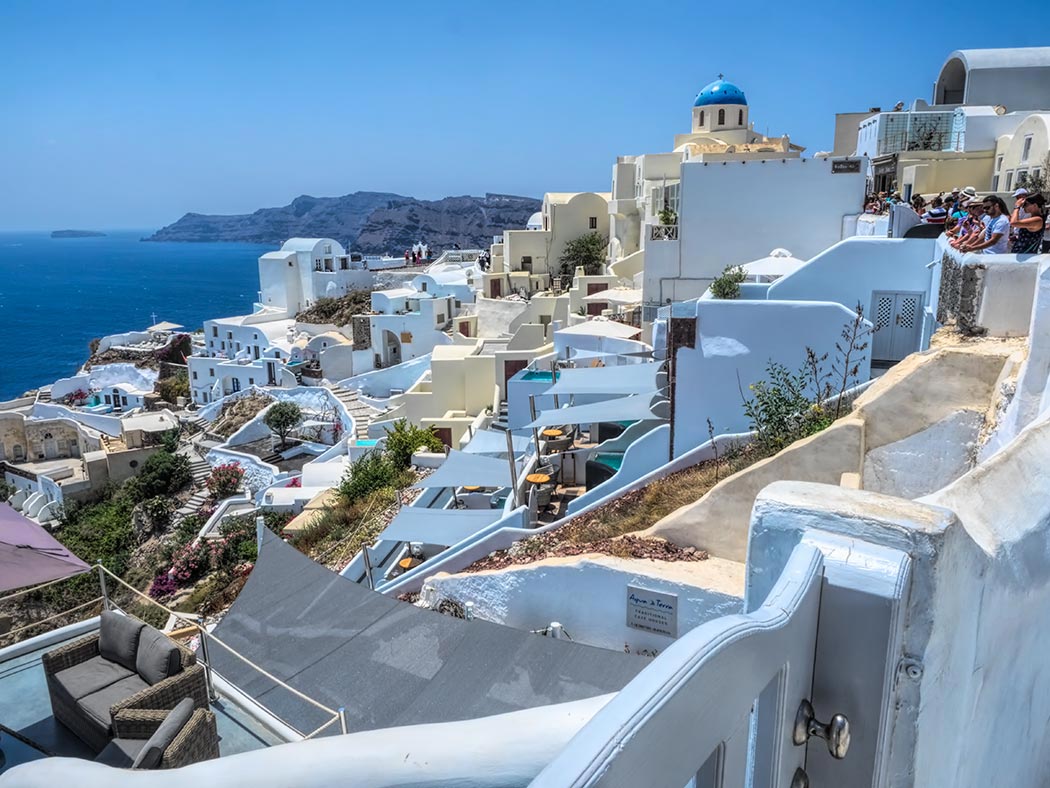 This is the iconic photo that every visitor to Santorini wants to capture, the blue domes and whitewashed houses in the village of Oia, Santorini. While I found the scenery visually captivating, I was more curious about the history of the cave architecture of Santorini – how it came about and why it evolved in the way it did. Before the days when tourism became the economic mainstay on the island, Santorini residents predominantly earned a living through fishing, winemaking, and seafaring trade. They lived off the land and in harmony with nature, thus it is not surprising that their dwellings also took advantage of the natural landscape.
With little land available for building other than the steep caldera rim, locals had to develop a type of construction that would keep their homes from tumbling into the lagoon. The construction technique that evolved is known as yposkafa (sometimes spelled yposkafo), which translates as "excavated into the rock." Structures were dug into the soft pumice surface, deep enough to be anchored into the underlying rock. Walls and roofs were formed by mixing water and lime were mixed with local stone and earth, which created an extremely strong mortar. Cisterns for the collection of rainwater were incorporated into every structure. Upon completion, homes were whitewashed to reflect a sun that relentlessly beats down on the island. Not only did the cave architecture of Santorini provide a stable footing for structures, it conserved natural resources and protected the environment. Today, most of the original cave homes in the village of Oia have been converted into businesses and vacation rentals for tourists.
Author's note: I was a guest of Collette during visit to Oia, Santorini. However, the receipt and acceptance of complimentary items or services will never influence the content, topics, or posts in this blog. I write the truth, the whole truth, and nothing but the truth.