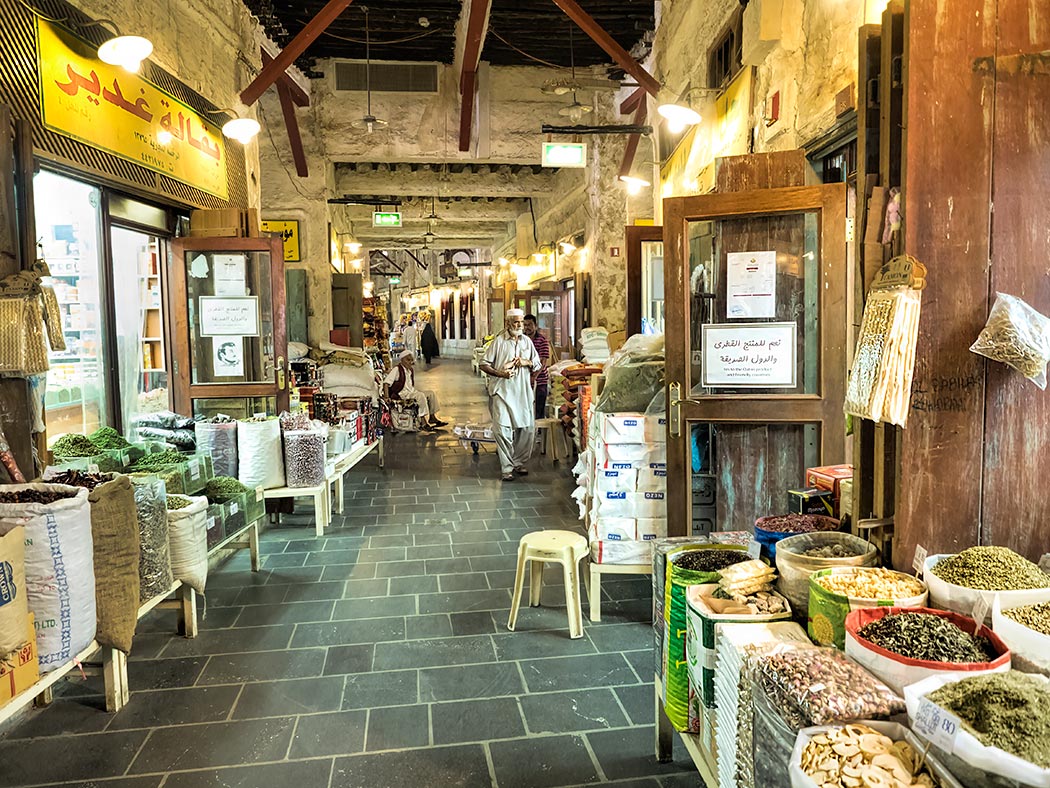 Over my past eleven years of round-the-world travel I've probably flown through Doha, Qatar, a dozen times. While I was intimately familiar with the airport at Doha, I'd never actually visited the city, so I decided to rectify that this summer. On my way from Jordan to Nepal, I stopped over in the Qatari capital for a few days. Aware of the brutal summer heat that Middle Eastern countries suffer during the summer, I had scheduled my visit for the first week of October. Unfortunately, that was still too early. I stepped out the front door of my hotel into temperatures well over 100 degrees Fahrenheit.
Heat waves radiated off the asphalt, causing everything in view to ripple. Undaunted, I set out to explore. I made it exactly two blocks before I had to duck into the shade of a covered parking lot and sit down. The breath had quite literally been sucked out of my body. The rest of the day proceeded in the same way: walk two or three blocks, escape into a building or cafe, recover, set out again. The Rolodex in my mind was flipping through potential stories about Doha. I was tempted to write one titled, "Move Along, Noting to See Here." But then I arrived at Souq Waqif, the historic market where Bedouins once traded wool and sheep. I diverted into the souq's labyrinthine alleys and spent a couple of hours exploring shops heaped with gold, spices, fabrics, perfumes, and more.
Souq Waqif was very nearly demolished back in 2004. It had run down and was something of an eyesore. Fortunately, it was decided to renovate the market, using traditional Qatari architectural techniques. Today it is one of the few, if not the only traditional souqs, left in the Gulf. Not only does Souk Watif offer a pleasant escape from the midday heat, with its plethora of cafes and restaurants it is also one of Doha's best destinations for fine dining and entertainment.