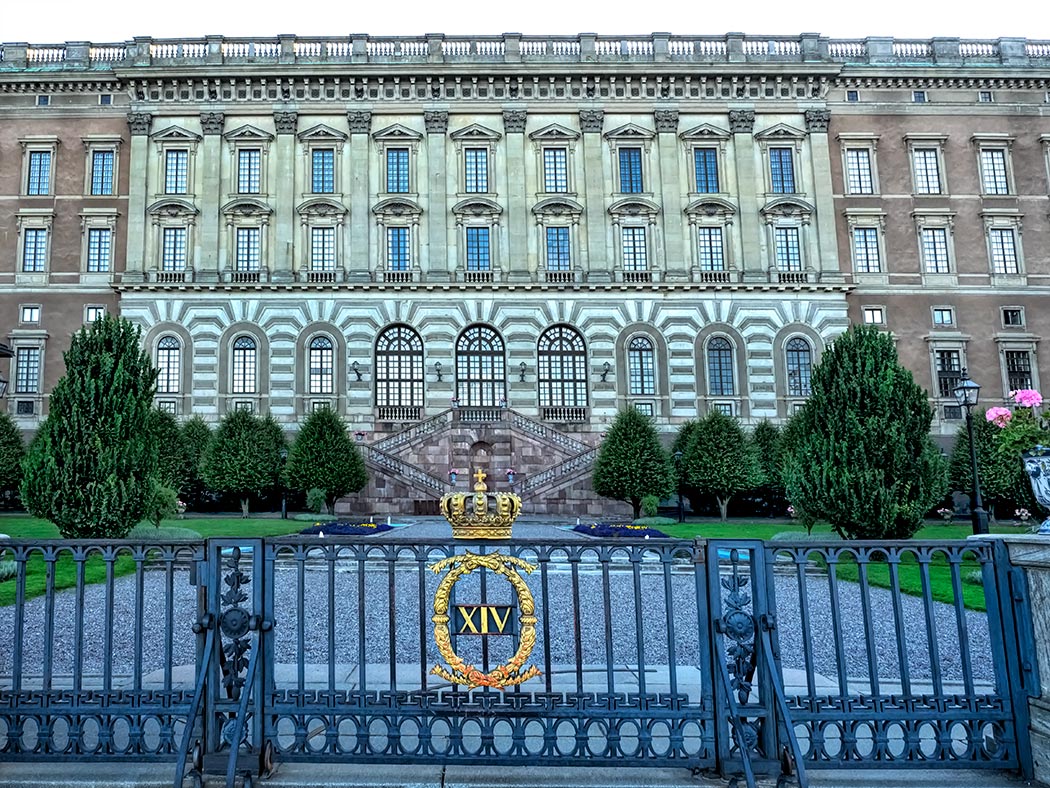 With seven stories and more than 600 rooms, the Royal Palace in Stockholm is one of the largest palaces in Europe. Located in the Old Town of Stockholm, it is the "official residence" of the Swedish monarch, King Carl XVI Gustaf. Though the King, Queen Silvia, Crown Princess Victoria, and other members of the Royal Court maintain offices and work there on a daily basis, the King and Queen don't actually live at the Royal Palace. Since 1981 they have resided at nearby Drottningholm Palace.
The Royal Palace in Stockholm was constructed during the first half of the 18th century. Architect Nicodemus Tessin chose the Italian Baroque style to resemble a Roman palace. The building is so large that it looks entirely different on each of its four sides. The photo above depicts the eastern facade, which I found to be the most attractive.
In addition to offices, the palace serves as the venue for most of the monarchy's official receptions. It also contains five museums: the Treasury, which houses the Royal regalia; the Tre Kronor Museum; which portrays the medieval history of the palace; Gustav III's Museum of Antiquities; the Royal Stable, with its coronation carriages; and the Royal Armory. Guided tours of the Royal Palace and its museums are conducted from May through September.