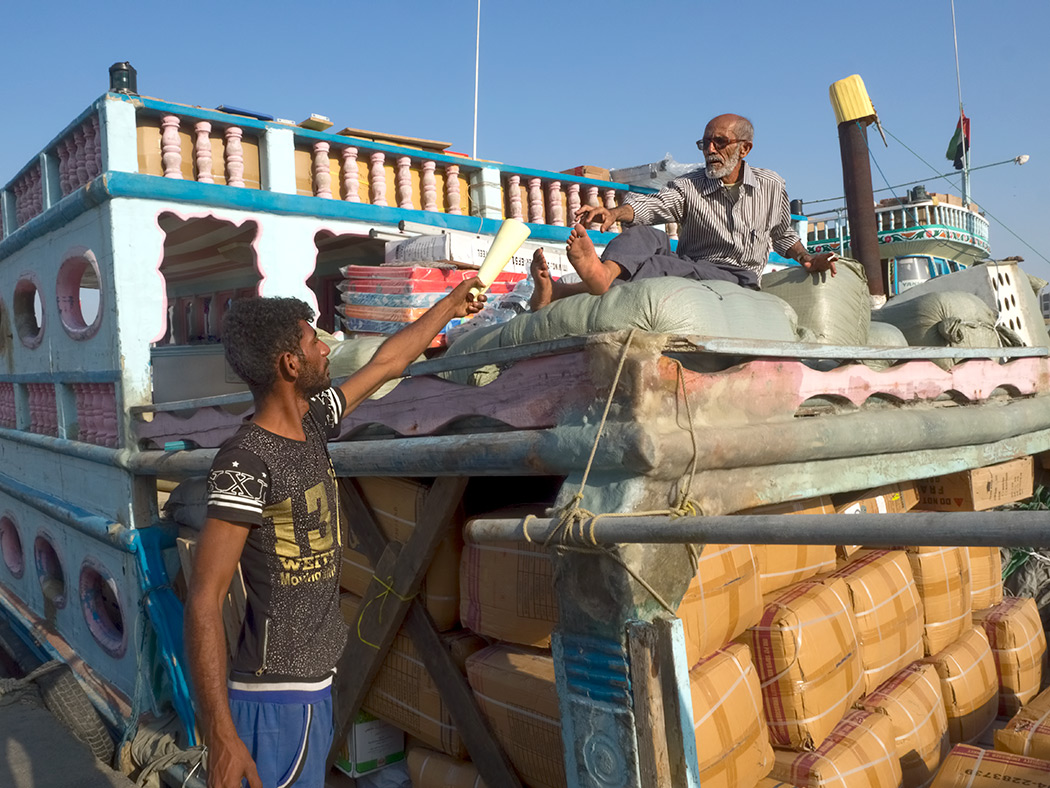 A dhow cargo boat on Dubai Creek in the Deira neighborhood of Dubai, UAE, is loaded down with merchandise. These old wooden boats carry cargo from the UAE to destinations as far flung as Iran, Pakistan, India, and Somalia.
The spectacle changes from day to day. My first walk along the wharves took me through the world's largest Bed, Bath and Beyond. Impossibly high mountains of bedspreads, pillows, sheets, draperies, and towels teetered and threatened to topple. Another day, refrigerators, freezers, washers, dryers, and air conditioners waited to be loaded.
The process is laborious, with immigrant laborers handling the loading and stacking by hand, using only ropes and pulleys for assistance. Raucous pastel colors do nothing to mask the decrepit condition of the boats, but despite their questionable seaworthiness, the dhow cargo boats along Dubai Creek transport 720,000 tonnes of cargo every year.