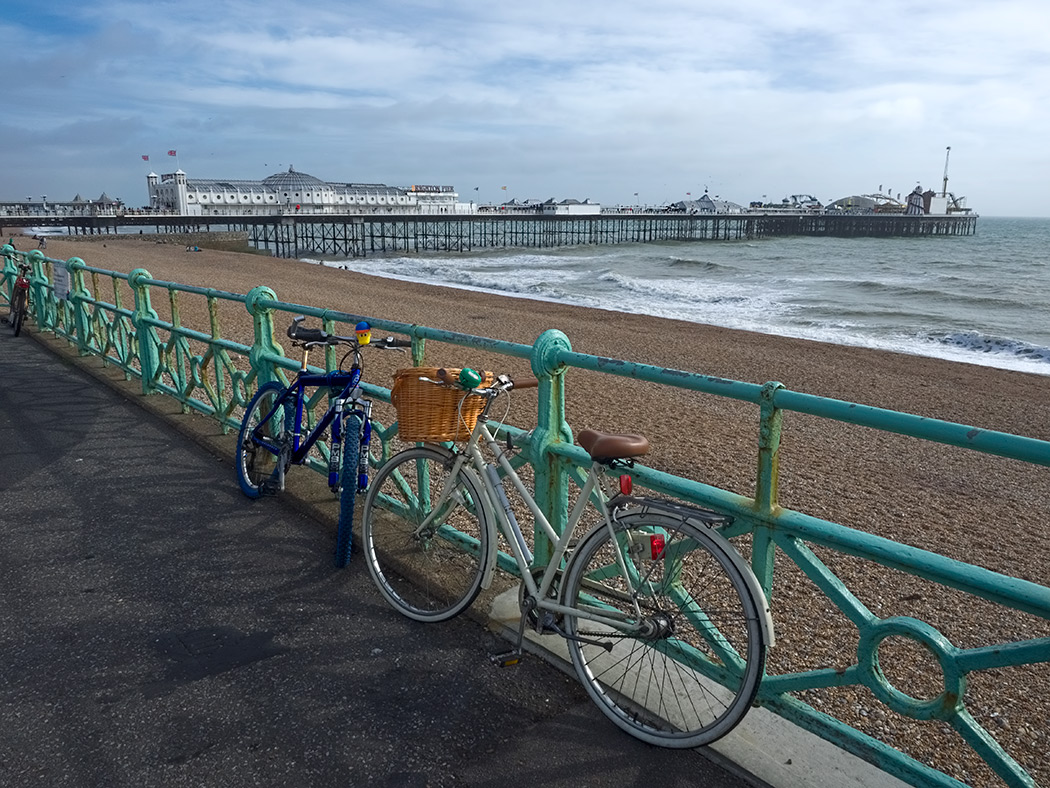 Brighton Pier, stretching 1,722 feet into the English Channel, is generally regarded as the most magnificent pier ever built. It began life in 1832, as the "Chain Pier," used as a landing terminal for ships arriving from Dieppe, France. Over the next six decades, the Chain Pier suffered damage from storms that eventually resulted in its total destruction. A new and better pier, opened in 1899, is the one that we see today. Over the ensuing years, amusement machines, a concert hall, and amusement park rides were added.
Today Brighton Pier, illuminated by 67,000 lights every night of the year, offers something for everyone: shops, restaurants, music festivals, arcade games, concerts, and even a House of Horrors. In 2006, the pier installed two of the most famous thrill rides, Air Race and The Booster, shipped all the way from Italy. Even maintenance of the pier has moved into the 21st century. A crew known as "deck hands" paint the entire pier each year, a process that requires three months. Divers regularly survey the steel substructure that supports the pier. Recently, management has begun a project to clean debris from the seabed so that the marine environment beneath the pier can thrive.
Brighton Pier is just one of the many interesting things to do when visiting the popular British seaside town of Brighton. Another architectural wonder, the Royal Pavilion was built as a part-time residence for George, Prince of Wales, who became the Prince Regent in 1811. Prior to being crowned King George IV in 1820, he ordered the Neoclassical palace to be redesigned in an oriental architectural style known as Indo-Saracenic Revival. When completed it featured minarets, domes, and pinnacles, all of which still survive today. The palace and its surroundings are both open to the public.
Beyond the town limits, County Sussex offers a plethora of hiking and walking opportunities. Devil's Dyke National Trust is a 328-foot deep V-shaped valley, formed during the last Ice Age when tremendous amounts of melting snow poured off the Downs, eroding the non-porous frozen chalk substrate. On a clear day, the Isle of Wight is visible from the top of the hill. Another popular activity is the guided walk from Halnaker Tree Tunnel to a Sussex Windmill. Located between the historic towns of Chichester and Arundel, this four-mile walk can also be combined with a stay in a traditional shepherd's cottage.