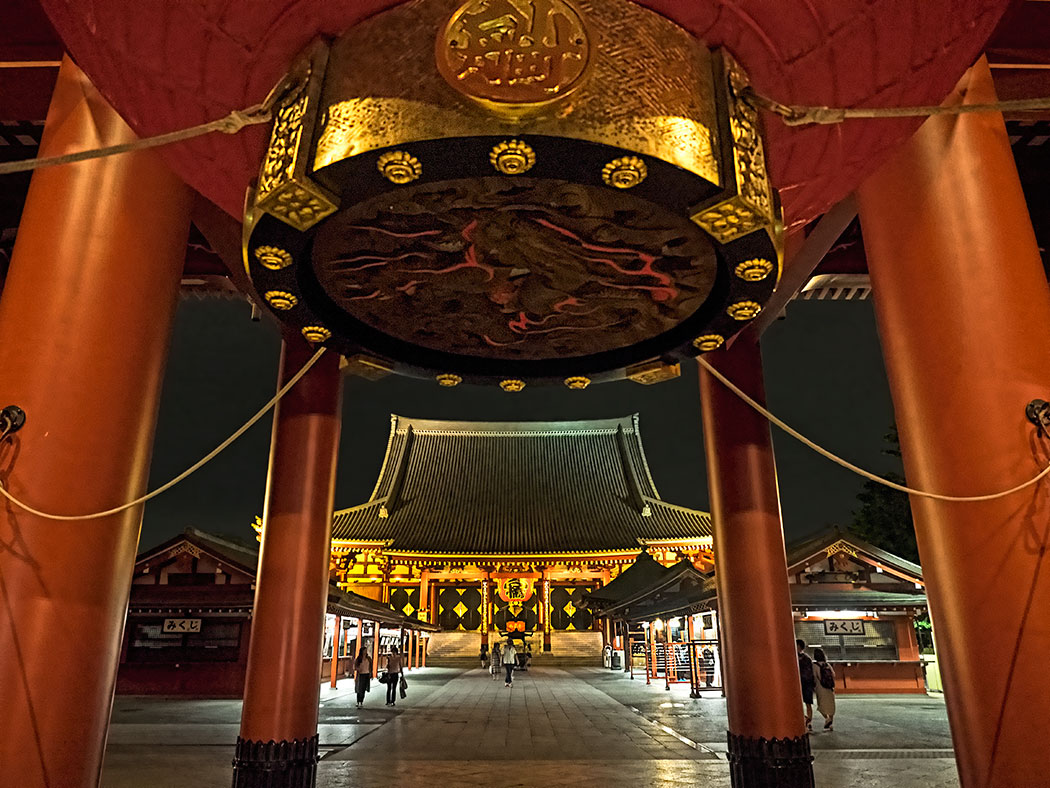 Senso-ji Temple, located in the traditional Tokyo neighborhood of Asakusa, is said to be the heart and soul of the city. During the day, huge crowds of locals and visitors flock to the site. On the approach to the main hall, they light incense at the giant urn and allow purifying smoke to waft over their bodies. At the top of the main hall steps they pause again to pray, bowing reverently three times.
While Senso-ji temple is a beehive of activity during the day, the most spectacular time to visit is at night. After dark, the crowds have dispersed and the temple structures are awash in light. I photographed this view through Hozomon gate, the main entrance to the inner complex. Standing almost directly beneath one of three giant lanterns, I shot slightly upward in order to capture the lantern base. The design contained within it is said to represent dragons.
A group of local men, seeing how interested my friends and I were in the lantern, insisted that I take a photo of the dragon, with all of us leaning over the lens. They spoke no English, but with sign language and pantomime, we gathered that it is good luck to do so. I was only to happy to oblige! My motto is, never turn down an opportunity to ensure good fortune.