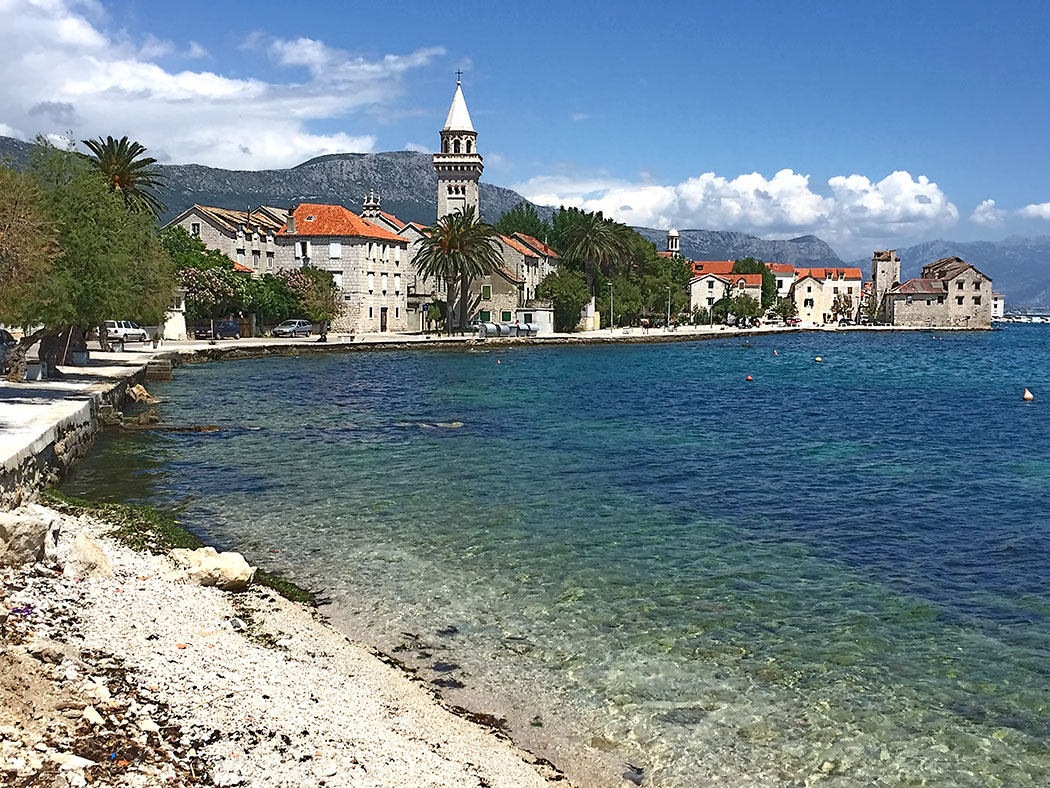 Just 20-minutes north of the popular seaside resort of Split, seven villages dot a half-moon bay. Each is named for a "castle" that was constructed in the 15th century to protect against Ottoman invaders. Today, these seven villages are collectively known as the Town of Kastela, Croatia.
In addition to its fascinating history, the area is blessed with rich, fertile soil and abundant seas. Each morning, local women sell fresh picked fruit and vegetables from their gardens in the village squares. Fishermen head out to sea each morning, returning with fresh catch for the local markets and restaurants. The area has become known as the Kaštela Riviera for its crystal clear waters, lovely beaches, and laid-back atmosphere.
Each year, more and more tourists find their way to this exquisite bay, where life goes on as it has for centuries. This year, I was one of them. I spent a blissful month in Kaštel Novi, staying in an apartment just steps from the sea. I began every morning at the local coffee shop. Some days, I walked for miles along the seaside promenade and each evening I whipped up dinners from whatever fresh ingredients were available. It was the perfect escape from the hordes of summer tourists.