Ancient Chinese philosophy teaches that forces seemingly in opposition to one another are inextricably bound together. The Chinese refer to this concept as the Yin and Yang of life, which is represented by the black and white circular graphic shown below.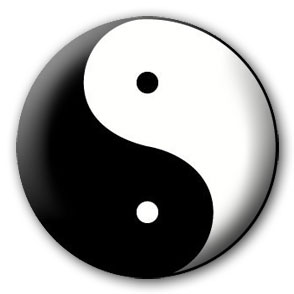 In simplified terms, Yin and Yang teaches that there is value in opposites. Without having experienced darkness, we would be unable to appreciate the sunshine. Without cold, heat would be less meaningful. Were there no evil in the world, there would be no distinction for goodness. And without sadness or depression, there could be no joy or happiness.
I am intimately familiar with this concept. Whenever I experience a period of extreme happiness in my life, it is inevitably followed by a period of depression. In recent years this has happened less and less often and I suspect that's because my definition of happiness has changed. I used to believe that I needed to be deliriously, uproariously joyful, that anything less did not qualify as happiness. I was constantly in search of a paradise where life would be perfect.
My views are different these days, or perhaps it is my understanding that has shifted. I now believe that true happiness has more to do with Continue reading →